Trip Report: First Documented Hike of Mt. Kemalugong, Nueva Ecija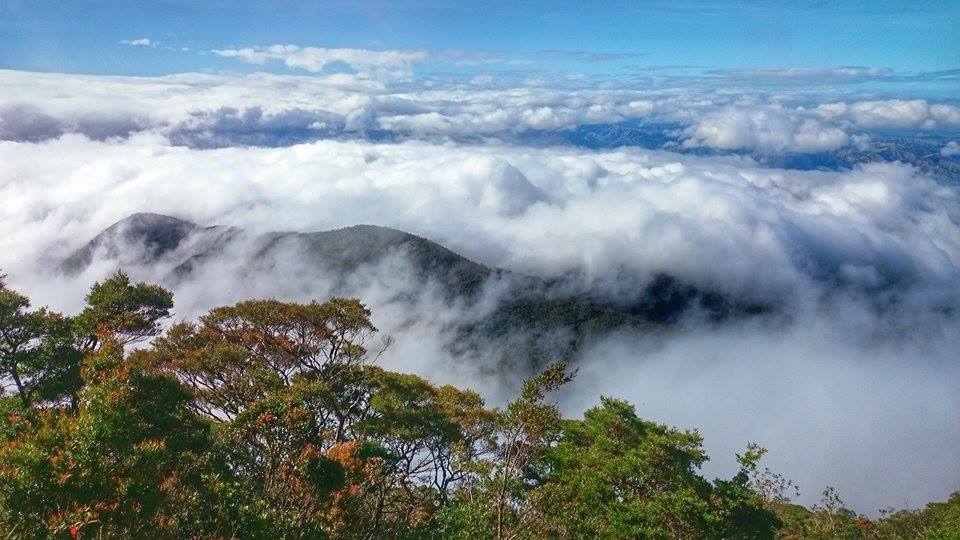 Blogger's note: In the spirit of encouraging hikers to explore more of the Philippines, we welcome "trip reports" like this one! Just share the following (1) General Itinerary (short description lang of each day, jump off points, and/or sequence of the mountains); (2) Team leader/s (3) Participants (4) Guides (5) What inspired you to do the particular? (6) What are the highlights of the trip? (7) How do you feel about the experience? And email them to news@pinoymountaineer.com.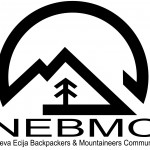 Mt. Kemalugong (Paasa Peak), 1750 MASL
Brgy. Siclong, Laur, Nueva Ecija
Participants: NEBMC Exploration Team Marty Cellona (author of this account), Jon-jon Bacquel Garcia, Joy Ann Marie Arieta, Alvin Yuzon, Christian Jayson Narciso, Jerome Austria
Guide: Cristobal Linda
Day 01
2230 At Cubao, Take a bus ride bound to Cabanatuan City
0130 ETA Cabanatuan City Terminal,
0200 ETD going to Brgy. Siclong (Private Vehicle)
0330 ETA Jumpoff Point Brgy. Siclong, Registration @Brgy. Hall
Entry Point side of Brgy. Cemetery
0400 Start trek (Farmland)
0415 River Crossing
0510 ETA Gordon River(water source)
0530 ETA Kubo sa Kawayanan
0600 Start Trek up to Gordon Hill/Cogon Area
0645 Arrival at Forested Area
0715 ETA Giant Baliti Tree
0720 Start trek up (series of uphill and downhill)
0930 ETA @Creepy Kubo
1130 Possible Lunch stop at the trail
1230 Start Trek Up
1330 ETA Tobal's Trail/ Hunter's Trail
1600 Arrival @Campsite Set up tent (optional)
Day 02
0500 Wake up Call/Breakfast
0600 Start trek to Paasa Peak via Paasa Ridge
0725 ETA @ Paasa Peak Campsite
0735 ETA @ Mt. Kemalugong Summit (Paasa Peak)
0830 Start Descent
0945 Campsite (Break Camp)
1100 Start Descent via Tobal's Trail
1445 ETA at Giant Baliti Tree
1500 Arrival Gordon Hill/Cogon Area
1630 ETA Gordon River
1745 River Crossing
1800 Farmlands
1830 Arrival at Brgy. Hall (Tidy Up)
1850 Head Back to Cabanatuan City
(via rented service)
What inspired you to do the particular hike?
We were inspired by the fact that there we were surrounded by majestic yet unexplored mountains here in Nueva Ecija, and our hike is in line with the exploration team's dream to reach peaks and summits that no one has ever reached yet, with the intention of promoting ecotourism while protecting these mountains from any form of acts that threatens their natural wonders.
What are the highlights of the trip?
The "sea of clouds" is among the highlights of the trip. We were overwhelmed to realise that such spectacular view of mountain scenery, popularly seen in the mountains of Benguet, can also be found in Nueva Ecija. However, prior to this invaluable prize of seeing the spectacular view, there were instances where the exploration team lost excitement in finding trails, but we are thankful to our vigorous guide ("Kuya Christobal") in making ways to proceed with the exploration. The feeling of disappointment for not reaching the summit sometimes lowered the morale of the exploration team. But at the end of more than 12-hour long and exhaustive trek, the summit (eventually named as "Paasa Peak") was reached.
The camaraderie within the group is likewise highlighted considering the diversity of the profession and experience of the team members.
How do you feel about the experience?
It was like finding a diamond in the middle of unknown. It was a mixed emotion. The feeling of uncertainty, having considered that this will going to be the first time to explore the mountain. We don't have any idea of the difficulty range of the mountain, are there going to be snakes along the trail, or some other wild predators, or a Cannibal community amidst the jungle. Perhaps it makes us uncomfortable because it is uncomfortably close to our own limited experiences of our usual hikes. The same time breath-catching feeling of exhilaration that this is going to be exciting.
How can others do the same or similar trip?
Commute:
Take a bus ride bound to Gabaldon/ Dingalan,then alight to Brgy. Siclong crossing and ride a Tricycle going to Brgy. Hall. (There is no bus going directly to Brgy. Siclong.) First trip usually starts around 6am in the morning at Cabanatuan Bus Terminal. Last trip going back to Cabanatuan City is around 3pm.
Private Vehicle/Rented
via NLEX
Take Sta. Rita Exit you will be passing by the Towns of Bulacan, Gapan, Sta. Rosa, Cabanatuan City, Palayan City and take right going to Laur. It's just a straight drive towards Brgy. Siclong.
Any Contacts?
Brgy. Capt. Zosimo Tabing Jr – 09196908901
Councilor Jerry Sapon – 09075115765
Brgy. Sec. Edward del Rosario – 0949452491
MT. KEMALUGONG PICTURES