Mt. Sawi (594m) in Gabaldon, Nueva Ecija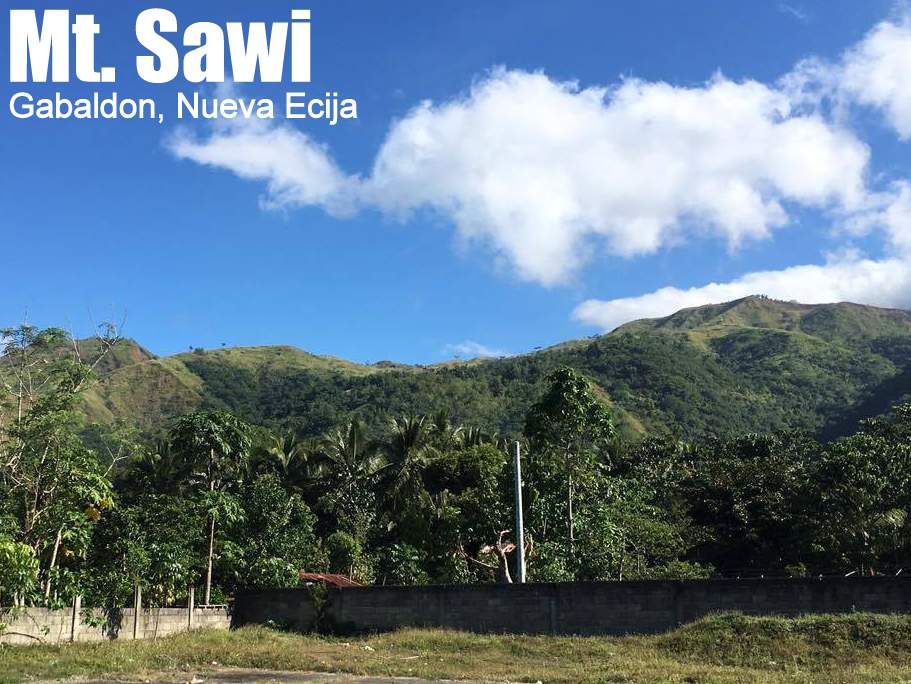 MT. SAWI (MT. SAWING BALITE)
Gabaldon, Nueva Ecija
Major jumpoff: Brgy. Malinao, Gabaldon
LLA: 594 MASL
Days required / Hours to summit: 1 day / 2-3 hours
Specs: Minor climb, Difficulty 3/9, Trail class 1-3
Features: Scenic views of Nueva Ecija
BACKGROUND
Nueva Ecija, long overlooked as an outdoor destination, is now in the hiking map thanks to the efforts of the Nueva Ecija Backpackers and Mountaineering Community (NEBMC) and the LGUs they've been closely working with. Even from a distance, majestic Mt. Kemalugong is clearly the king of the Nueva Ecija mountains, but there are also minor hikes that can serve as local favorites – and worthy trips for Metro Manila folks weary of the usual Rizal mountains.
One of these destinations is Mt. Sawi in Gabaldon, located in the foothills of the Sierra Madre – Mt. Sawi's full name is Mt. Sawing Balete, after a tragic suicide in a balete tree near the peak. But in line with the 'hugot' zeitgeist of the times, Mt. Sawi stuck. This easy hike offers expansive views of the plains of Central Luzon all the way to Mt. Arayat; on the other side lie the Sierra Madre, for which it can be a jumpoff point, leading to longer hikes. Indeed, standing on top of its peak, it would seem to the hiker that Mt. Sawi is just the beginning.
ITINERARY
Note: This itinerary is based in public transportation. Those with private vehicles can expedite the trip by reducing the travel time to Gabaldon from 100 to 60 minutes.  
0130 ETD Cubao
0500 ETA Cabanatuan; early breakfast
0520 Proceed to Gabaldon
0700 Arrival at Brgy. Malinao; register / secure guides
0710 Start trek
0800 Take a peek at Simbahang Bato
0820 Resume hike
0930 ETA Mt. Sawi summit
1000 Head back to trailhead
1100 End of trek. Tidy up.
1200 Head back to Cabanatuan (or continue to Mt. Mapait)
1340 Back in Cabanatuan. Late lunch / Take bus back to Cubao
1800 ETA Manila
PRACTICALITIES
Transportation
Public (1) Bus, Cubao to Cabanatuan[185, 3-4 hours]
(2) van or jeep, Cabanatuan to Gabaldon [80, 1.5 hours]
Private: Fastest way to Cabanatuan from Manila is via NLEX and then SCTEX – take La Paz exit and head east to Cabanatuan. Then follow the road to Dingalan, via Laur and Palayan City, to Gabaldon.
Registration
Logbook at trailhead; P20 fee
Guides
Available, required: P300/dayhike (1:10)
Contact numbers
09294396872 – Brgy. Secretary (Ms. Madelyn)
Campsites and waypoints ⛺
Campsites:
(1) Potentially at the summit itself
Water sources 🚰
(1) Along the trail near Simbahang Bato
Cellphone signal 📶
Present in most parts of the trails (Globe; Smart)
River crossings
None
Roped segments / Technical parts
None
Limatik
None
Lipa
None
Rattan
Few
Hiking notes
Nueva Ecija mountains can get very hot. Sun protection and sufficient water are advised, and so is an early start if possible.
Sidetrips
Mt. Mapait can be sidetripped as part of a 'twin dayhikes' in Nueva Ecija (itinerary in Pinoy Mountaineer to follow)
Alternate trails
None documented at the moment, but the trail is very promising
Dayhikable
Yes (4-5 hours to complete the whole circuit)
Facilities at jumpoff
(+) Sari-sari stores
(+) Restrooms / wash-up places
(+) Parking
Estimated budget
P800-900 from Manila
MT. SAWI PICTURES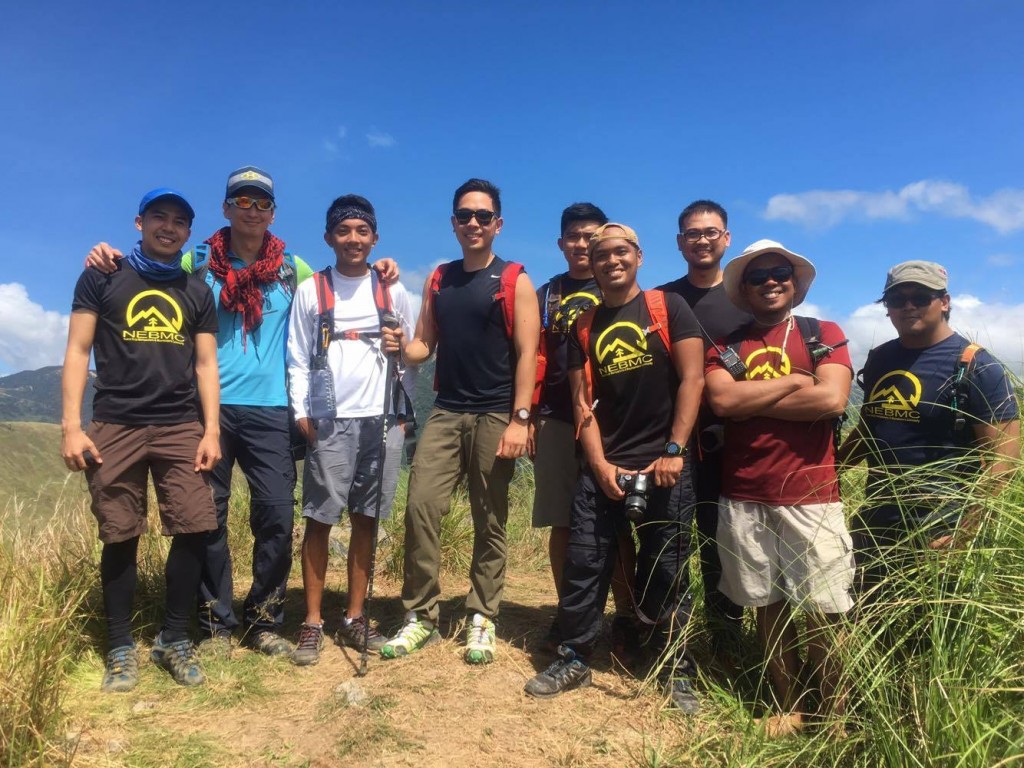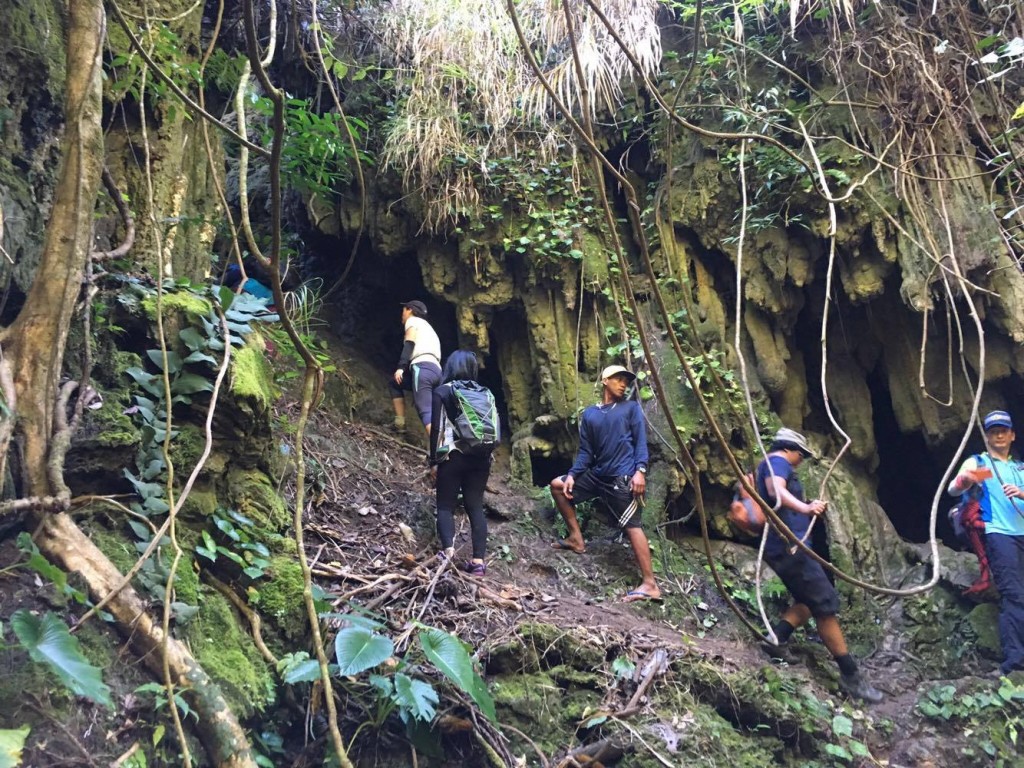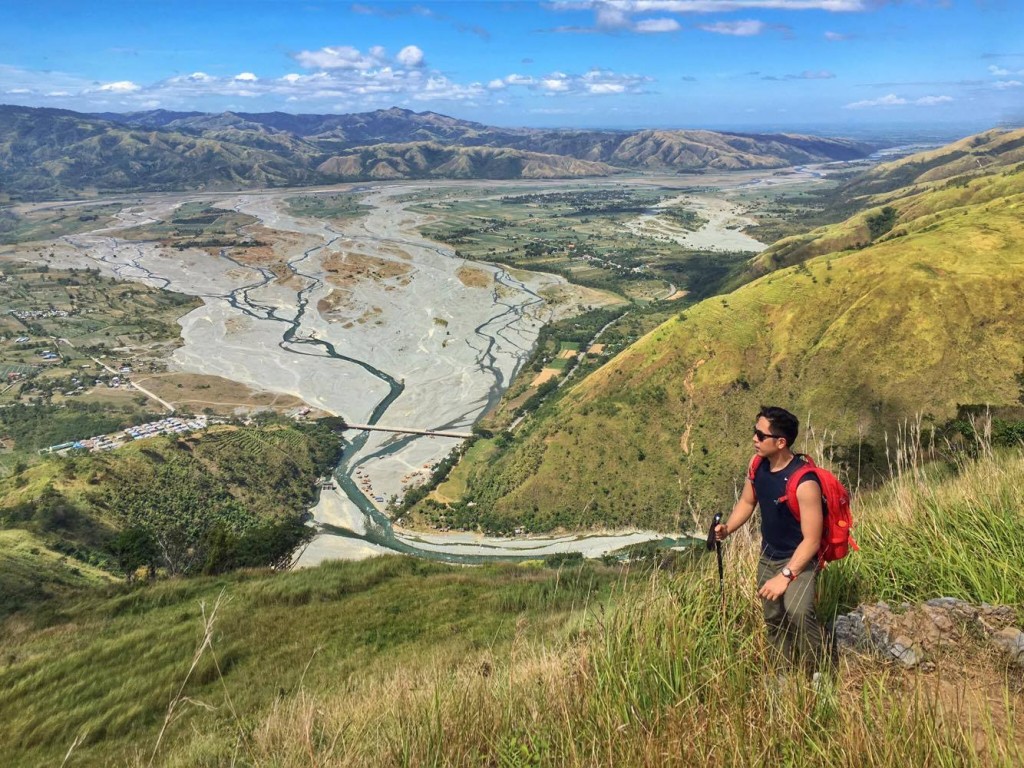 TRIVIA
The establishment of Mt. Sawi as a hiking destination was spearheaded by Novo Ecijanos Marty Cellona and his NEBMC teammates, who saw ecotourism as a beneficial response to the aftermath of Typhoon Lando, which devastated many communities in the area.
The first exploration of Mt. Sawi was done by the NEBMC in June 10-11, 2016.