Hiking matters #563: Mt. Tateyama (立山) traverse to Mt. Tsurugi-dake (剱岳) Day 1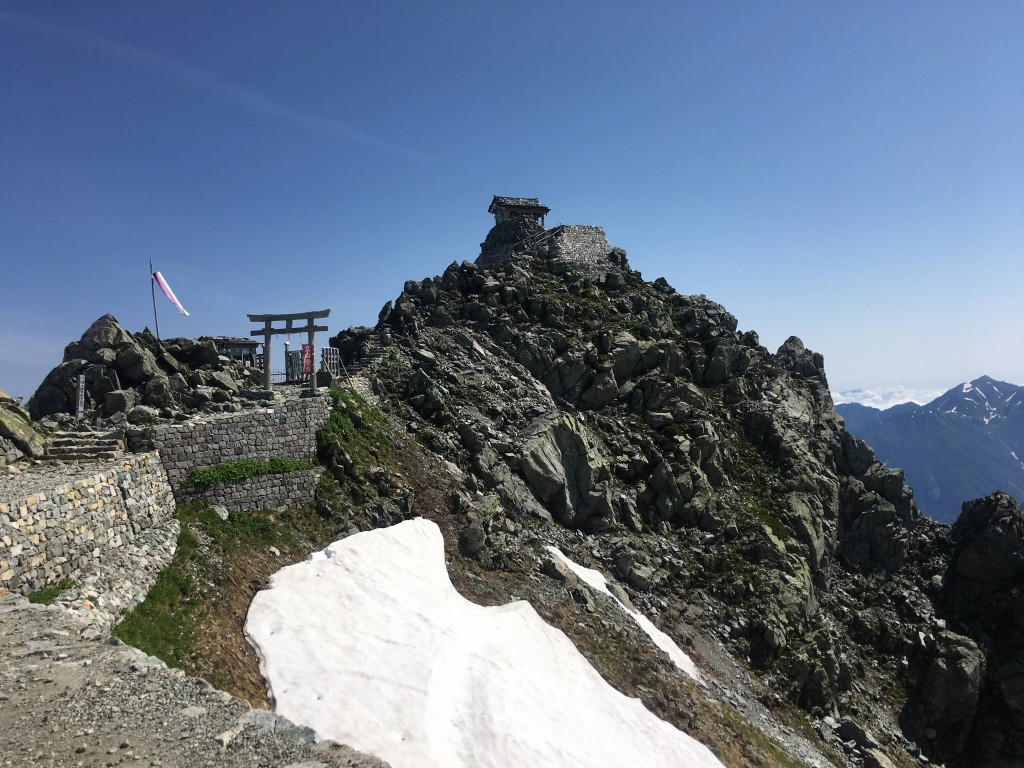 TOKYO – After a successful climb up Mt. Fuji (see Hiking matters #562), my American friend Chris, my Hyakumeizan hiking buddy Jeshua and I proceeded to Toyama en route to the highland station of Murodo – trailhead of one of Japan's most exciting hikes: a traverse from Mt. Tateyama (立山; 3015m) to Mt. Tsurugi (剱岳; 2999m). Mt. Tateyama's history dates back to more than 1300 years ago as a Buddhist holy site and ranks among Fuji and Hakusan as one of the three holiest mountains in Japan. Mt. Tsurugi, on the other hand, features a technical ascent and is considered one of Japan's most difficult – and deadliest – mountains. Just a week before we hiked, a mountaineer fell to her death in one of its most treacherous sections.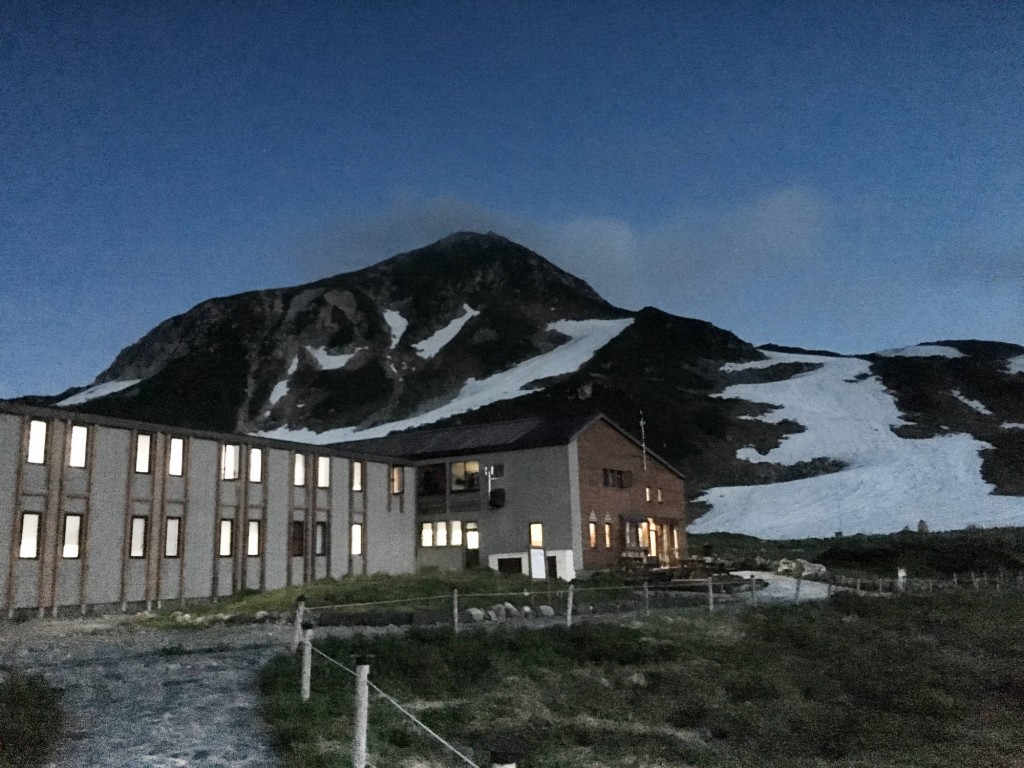 After spending one night in Tateyama Murodo Sanso and enjoying the onsen there which, delightfully, faces the Tateyama range  – we started early the next morning for Mt. Tateyama. There were still parts of the trail that were covered with snow, but we didn't encounter any difficulty even without crampons. It was the rocky trail – with its fragile boulders – that proved challenging.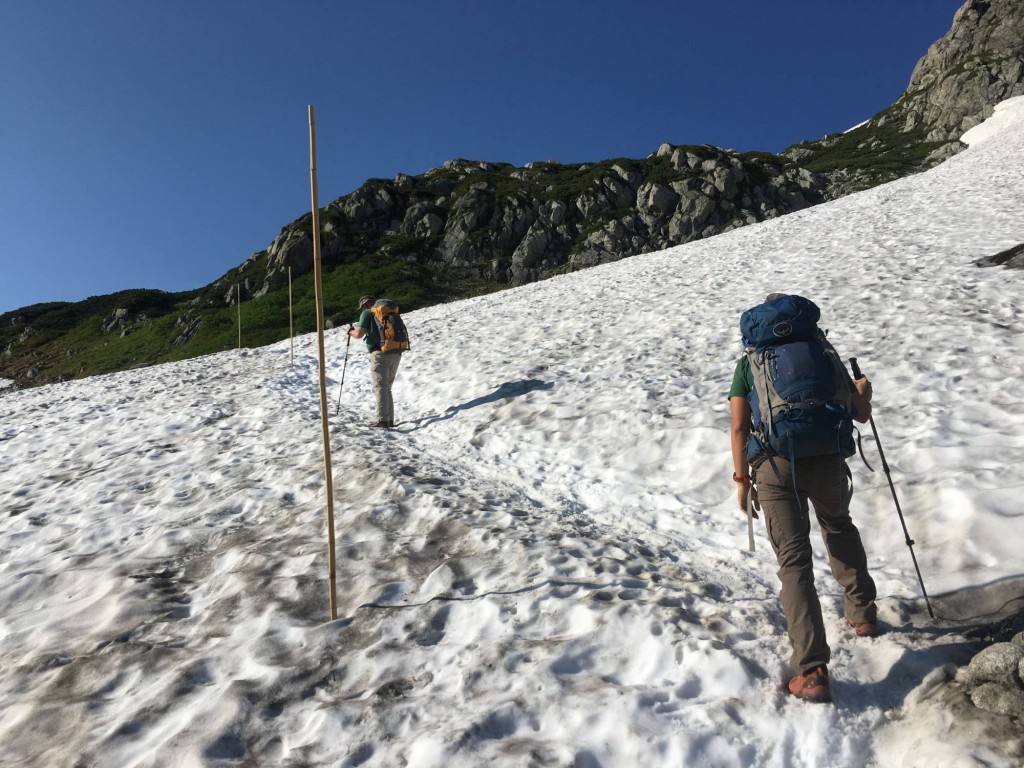 Reaching Tateyama was easy, but it was just the beginning of a long ridgewalk that would ultimately take us to Tsurugi. Despite the length, however, it was breathtaking, and we had plenty of time to relax at Kenzanso and prepare for the big hike the following day: the ascent up Mt. Tsurugi. Continued in Hiking matters #564.