Hiking matters #576: Mt. Taranaki, highest in North Island, New Zealand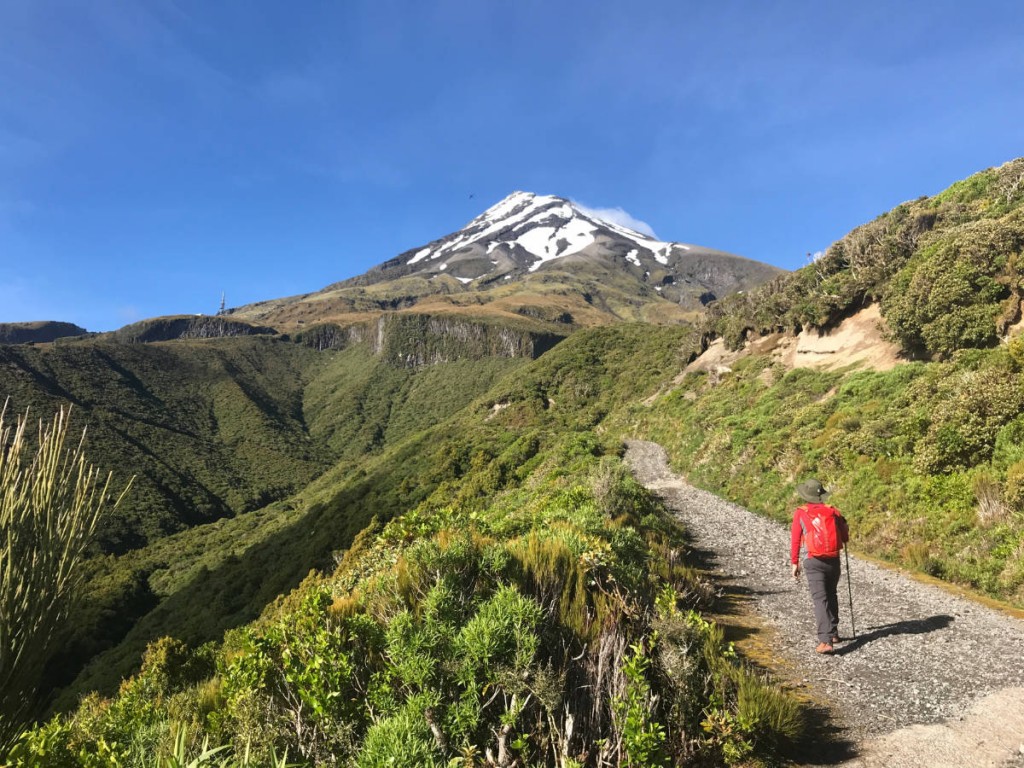 QUEENSTOWN, NEW ZEALAND – From Mt. Karangahake we proceeded to Rotorua to see some Maori cultural sites, geologic wonders, and kiwi birds. Then we took the long drive to New Plymouth – over 300 kms – to climb Mt. Taranaki – formerly known as Mt. Egmont – at 2518m the highest mountain in North Island.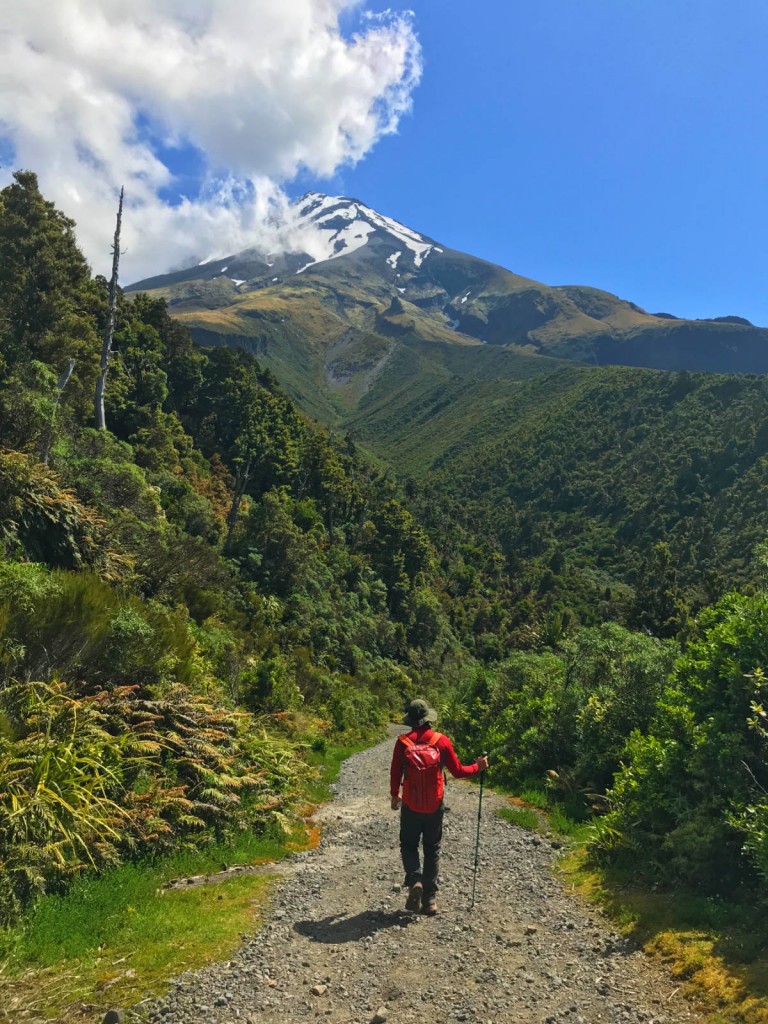 The mountain is located in the southwest coast of New Zealand and has volatile weather conditions, which had led to deaths and injuries in the past. According to the park ranger, Sir Edmund Hillary called it "the world's most dangerous mountain". Fortunately, we had perfect weather.
The first part of the hike was, delightfully, just on a wide path – the "Translator Road" – and was somewhat reminiscent of a hike up Mt. Tapulao. This section terminates in the communications tower and the private Tahurangi Lodge which is located around 1500 MASL.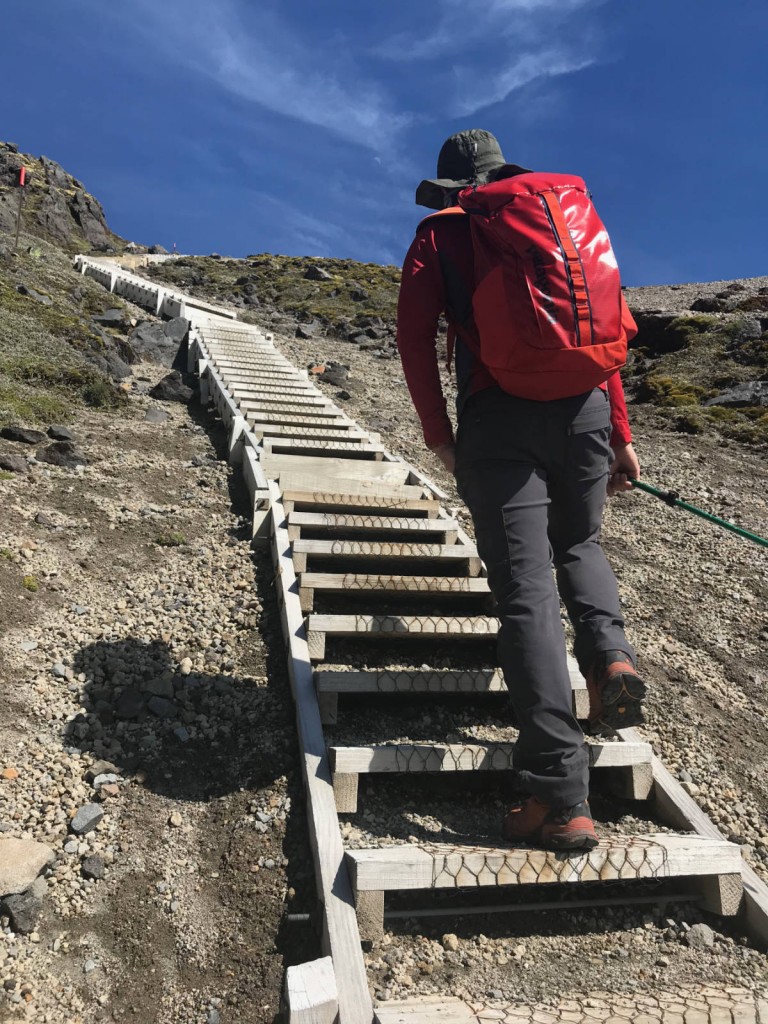 Past the lodge, the serious tramping begins: after entering some cleft of the mountain – the Hongis Valley – one follows a flight of stairs to reach open, scree slopes made of scoria (volcanic) rock. This slope becomes increasingly steeper to a point called "The Lizard" when it will require some scrambling. Finally, the crater, around 2400 MASL, will be reached.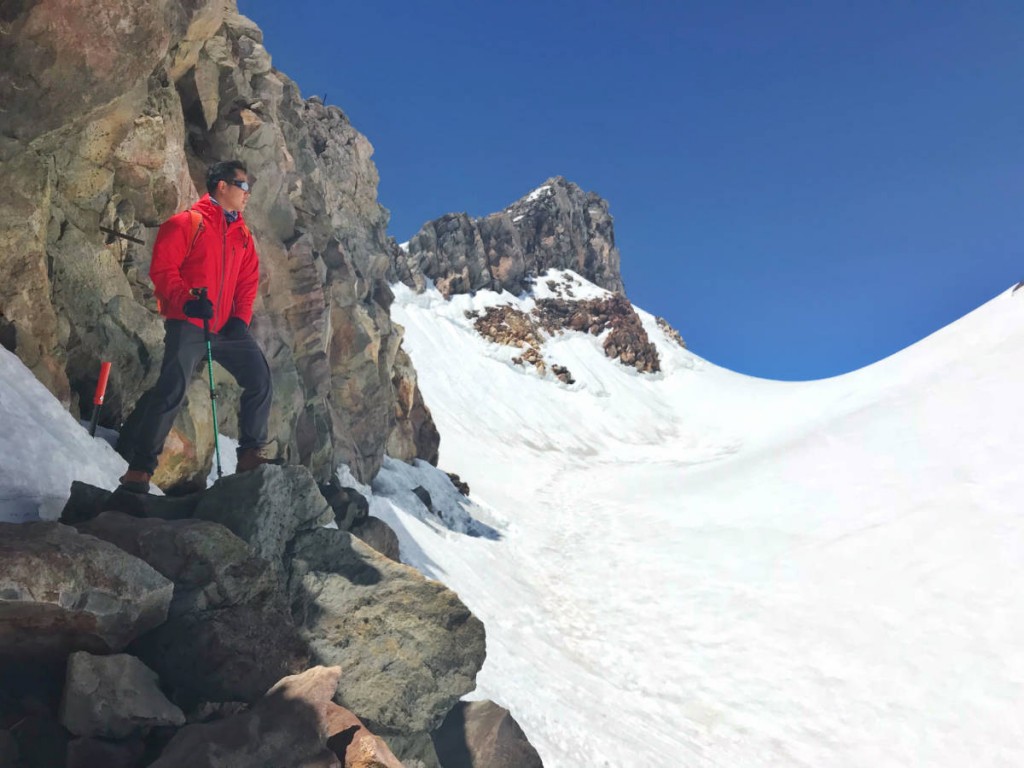 From the crater rim, there is the option to continue all the way to the very summit, but unfortunately it was still covered with snow and although we brought crampons and ice axes, we did not want to risk it especially since the local mountaineers themselves were not keen to make an attempt to reach the top. So we had to content ourselves with having reached the crater, which was more than enough for the day's adventure.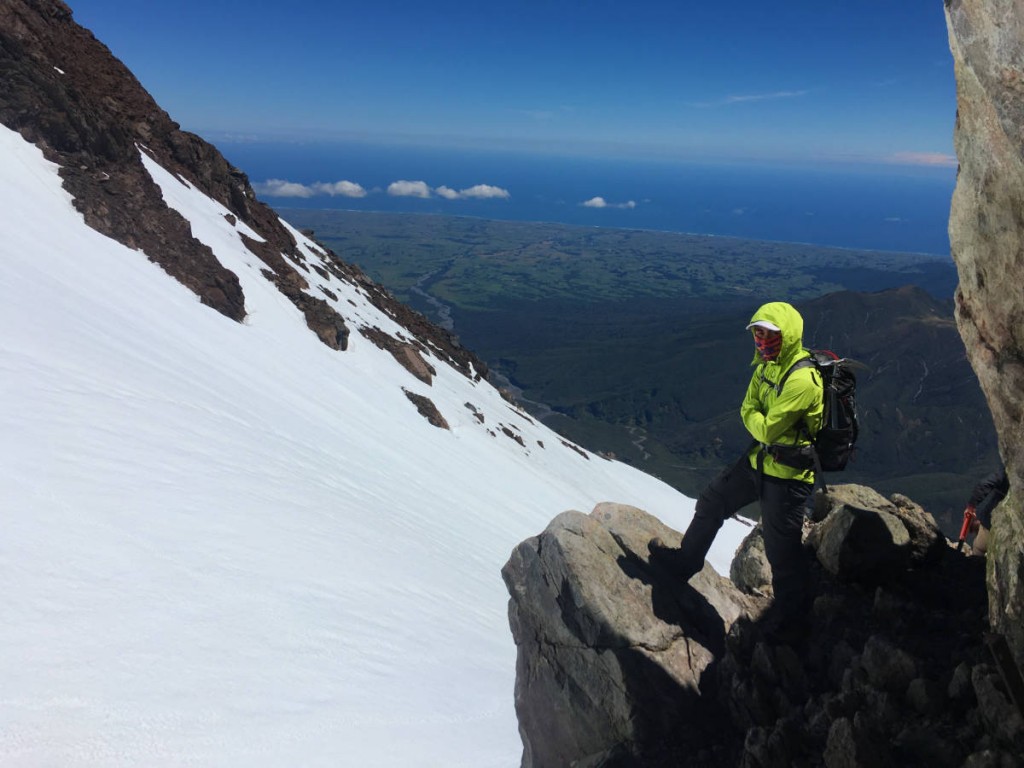 The descent was much easier, although the scree descent was a bit tricky. And although we were on a jubilant mood when we reached the North Egmont Visitor Centre, we really did not have time to celebrate  or rest as we had to immediately drive to Tongariro National Park, where we do another challenging dayhike: the famed Tongariro Alpine Crossing.