Hiking matters #567: Autumn hike up Mt. Iwate (岩手山) in Tohoku, Japan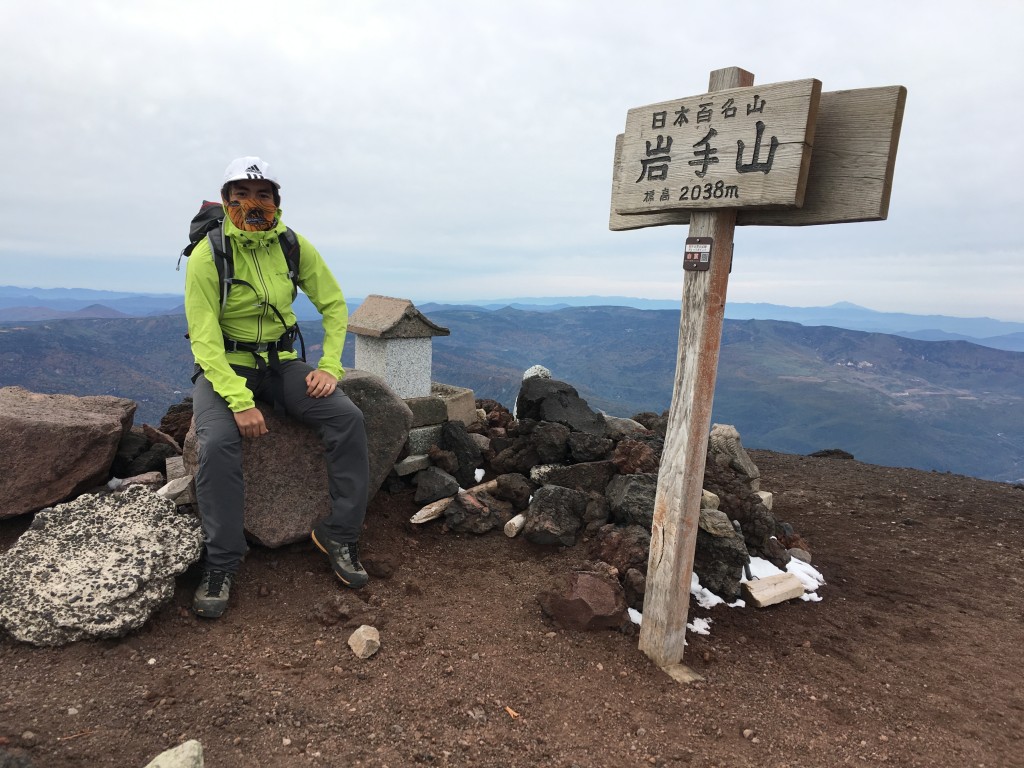 As continuation of our quest to complete Japan's 100 Famous Mountains, my Hyakumeizan buddy Jeshua Sales and I went to the Tohoku region to do some autumn hiking. Using the town of Morioka as base, we started with Mt. Iwate (岩手山), at 2038 MASL the highest in the prefecture that's named after it. There is no public transport to the mountain so we took a cab to the Umagaeshi trailhead.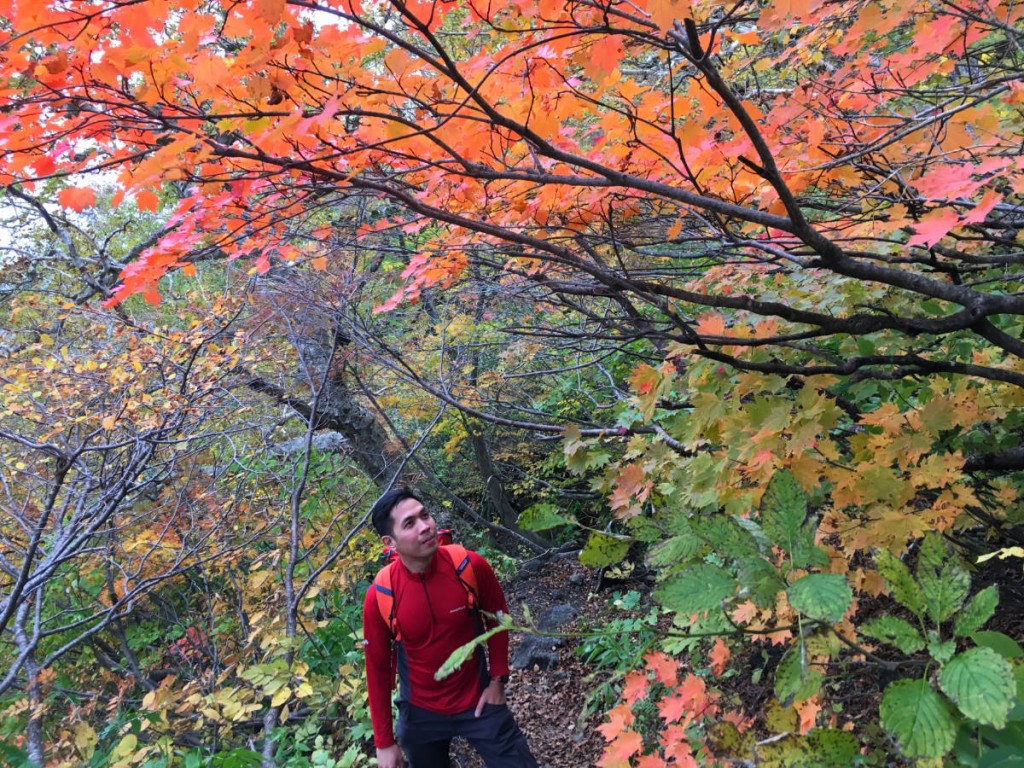 The hike started with a woodland made beautiful with the autumn foliage. At some point, two choices were offered us: an Old and a New Trail that didn't really make much of a difference ce either way, although the Old Trail (which we took going up had more open sections). Eventually the trees grow smaller until you emerge in volcanic slopes: stunted trees, rocks, sand. Finally, after almost 5 hours of hiking, we reached the summit. It was cloudy but we could still see the surrounding mountains.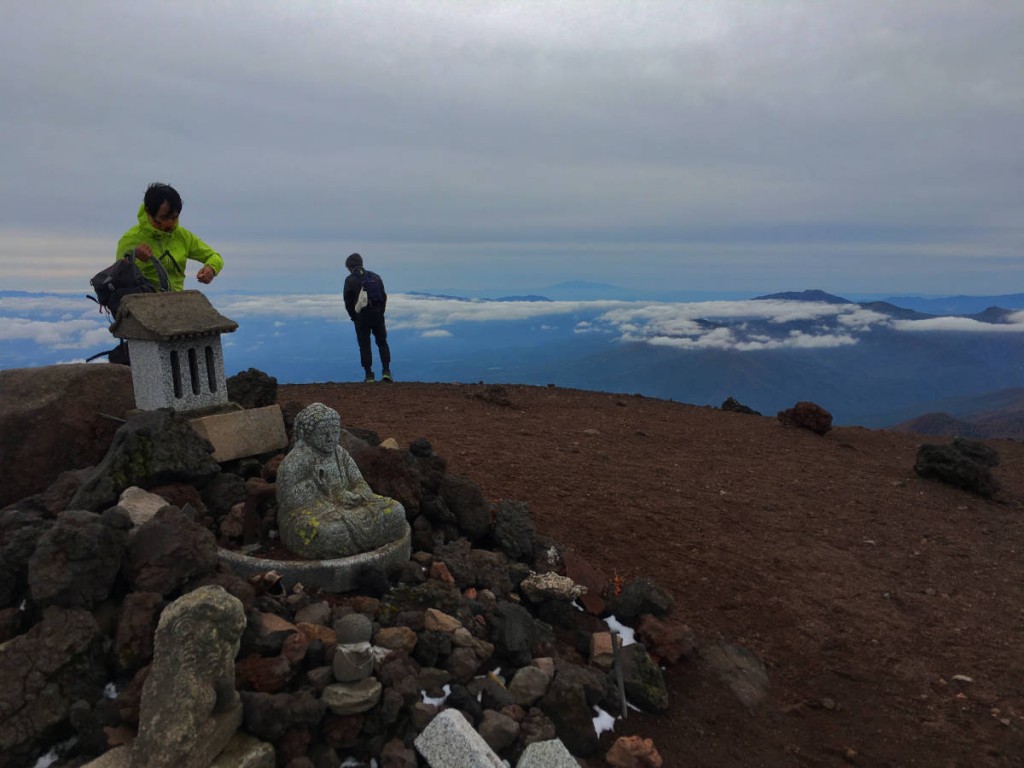 With an altitude gain of around 1500 MASL, Mt. Iwate was one tough hike, and also logistically challenging with public transport: at the end of the hike we had to call for a cab once more, costing us some good 4000 JPY each way. But its beautiful autumn leaves and scenic views at the summit make it a worthy Hyakumeizan – and a good beginning of another Japan hiking trip.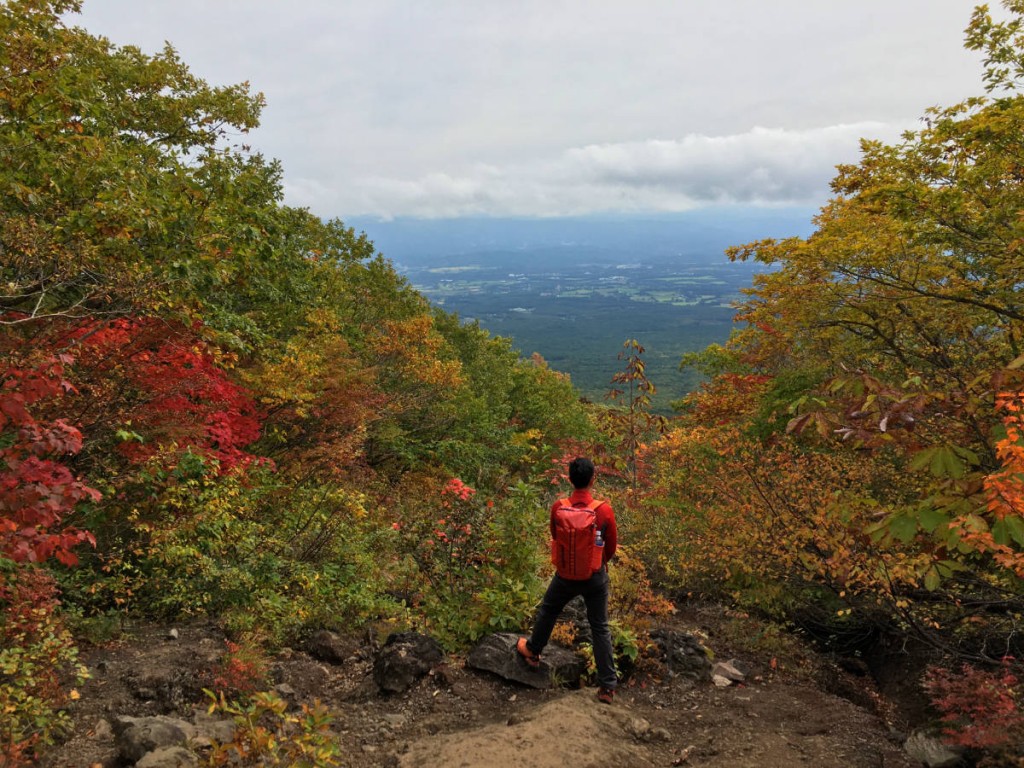 TOHOKU HYAKUMEIZAN (AUTUMN 2017)
Hiking matters #567:Mt. Iwate (岩手山), Iwate Preferecture
Hiking matters #568: Mt. Iwaki (岩木山), Aomori Prefecture
Hiking matters #569: Hakkoda Mountains (八甲田山系), Aomori Prefecture
Hiking matters #570: Mt. Hachimantai (八幡平), Iwate Preferecture