Hiking matters #649: Monte Tlaloc (4120m), a sacred Aztec peak in Mexico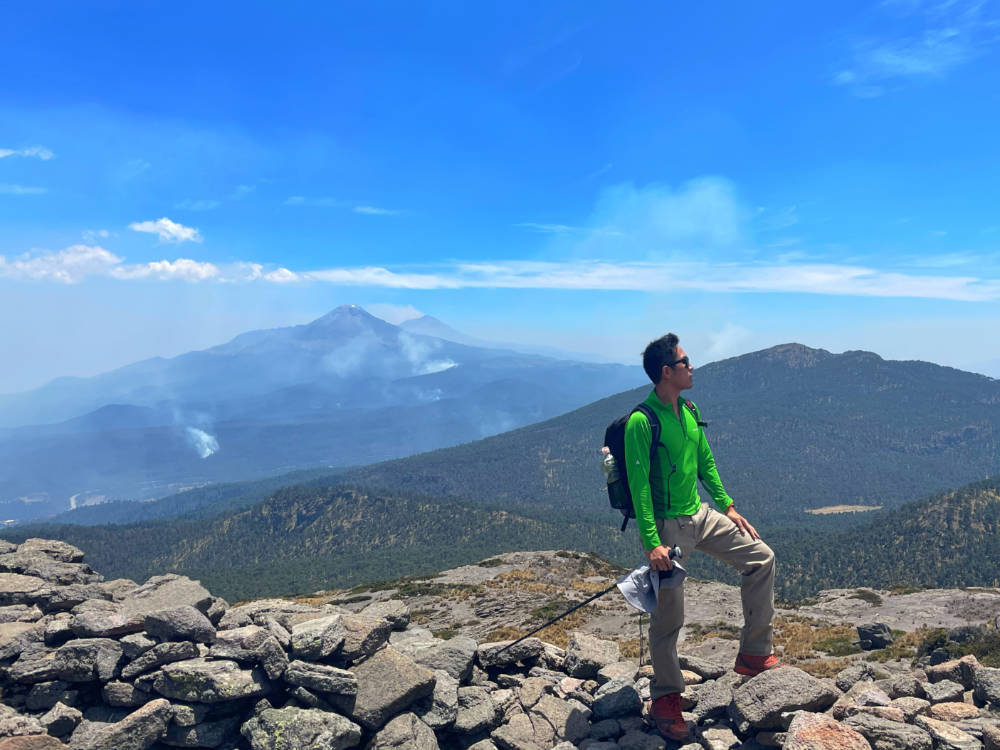 MEXICO CITY – For my third hike in Mexico, after Ajusco and Cilcuayo, I decided to aim for Monte Tlaloc (4120m), the sacred Aztec peak located within the State of Mexico, in the municipalities of Ixtapaluca and Texcoco. Located just over an hour away from Mexico City by bus, Tlaloc is the 9th highest peak in the country and would thus serve as an excellent acclimatization for my dream to reach the summit of Pico de Orizaba on or before my birthday on May 6. What's more, Tlaloc has a fairly straightforward trail and I could reasonably do it as a solo dayhike.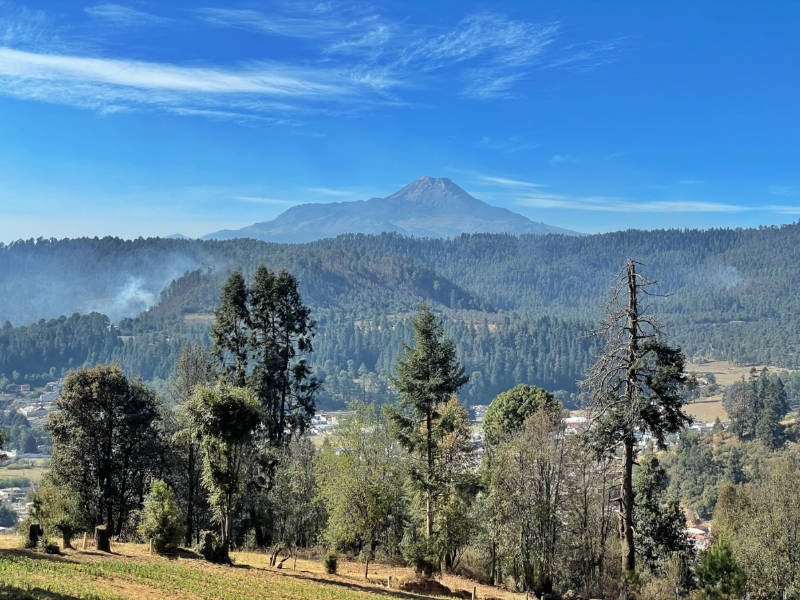 And so on April 20, 2021, I went to the bus station to catch a bus to Rio Frio, one of the major trailheads of Monte Tlaloc. From the highway where the elevation is just over 2900 MASL, I walked to the town and, heading further north, found my way to the winding, 11-km trail that led to the summit. The trail was mostly coniferous woodland, somewhat reminiscent of the Cordillera trails back home – but with the twin peaks of Iztaccíhuatl and Popōcatepētl towering above.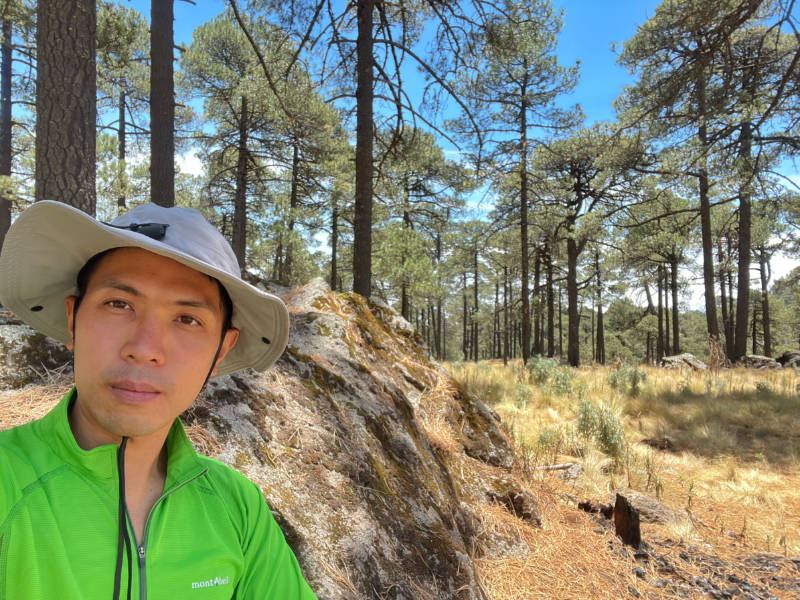 The ascent was quite gradual, and it took me over 4 hours to negotiate the 1200 meter altitude gain and be in the ruins that marked the summit, at around 1400H. Thankfully, the weather remained sunny with Izta and Popo ever visible and majestic. As I still had to descend and return to Mexico City I didn't stay long at the summit but still found time to marvel at the Aztec ruins at the summit where important rituals were once performed.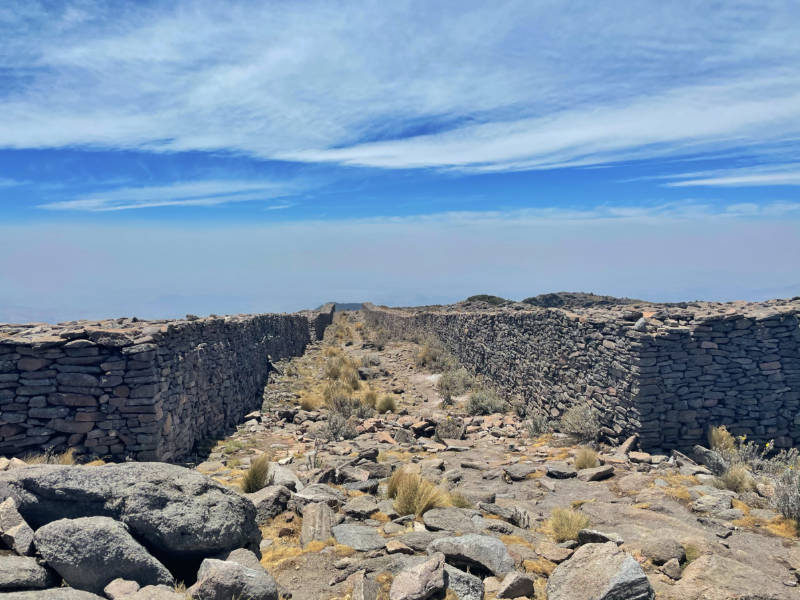 The descent was quite straightforward – the only fun moment being a snake sighting –  and I returned to my apartment feeling more and more confident about reaching higher peaks!