Hiking matters #74: Cristobal, one of my favorite dayhikes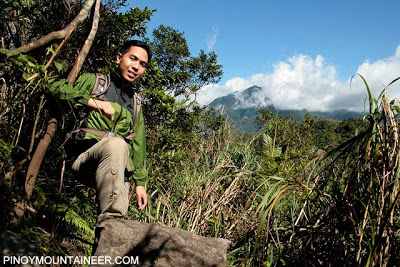 Mt. Cristobal is a great dayhike. For one, the setting is beautiful. The ascent from Dolores to Kinabuhayan, which goes upward to reach 600 MASL at the Cristobal jumpoff, is a cultural melange and a foreshadowing of the dense forests that are to characterize the trail environment of Cristobal. Indeed Cristobal is pure forest, endowed with mossy trees and ferns, having none of the trash that periled the trails of Banahaw. There is nothing to suggest that evil that many associate with the so-called Devil's Mountain. Moreover, the trails are long enough to make you take the itinerary seriously. Thus it makes for a beautiful, at the same time challenging dayhike.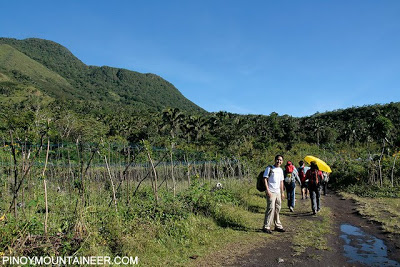 Two weeks ago I accompanied a group of MBA students from UP Diliman, led by the affable Manuel Delfin, in a dayhike of Cristobal. Interestingly, it was exactly a year after I last climbed the mountain –
in a memorable, overnight traverse from Dolores to San Pablo, Laguna
. Kuya Lito was already waiting for us; through the years (and Banahaw/Cristobal climbs) I have built a friendship with him and when we met him at the jumpoff, he brought me my favorite trail water – fresh spring water from the so-called Kinabuhayan Spring – considered by the locals to be sacred and to possess healing properties. I loaded it on my newly-bought Source hydration pack.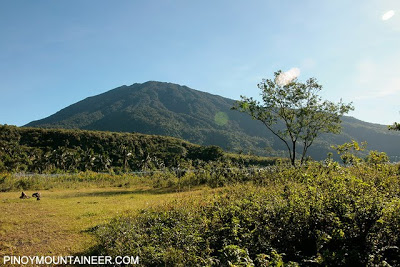 We commenced by 0800H; forty-five minutes later we were in the Montelibano house which is now the registration area also (sign in on a logbook; no fees required). The dalanghita (local citrus) plants were thankfully with fruit, and I eagerly munched on them on the way up. Increasingly, I'm beginning to favor fruits and local bread as trail food. Before I used to grab everything delicious-looking from 7-11 and that usually cost me a lot. For this hike I just bought P30 worth of local bread at the jumpoff!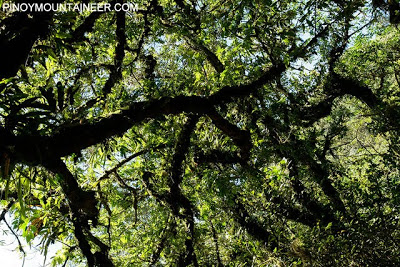 The trail was straightforward; by lunchtime we were at the crater. It was nice to be back and I think my companions enjoyed the hike too – although Cristobal doesn't have the expected, triangular peak with a view at the end – it is still nice to be there in the cool environs of the crater.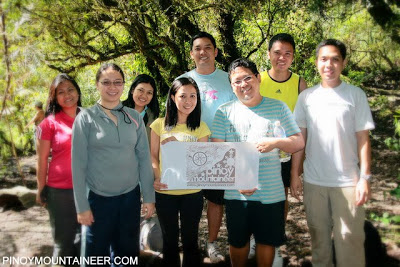 On the way back we encountered two groups of mountaineers doing the traverse. Among them were Arthur Grijaldo who joined the Pulag Charity Climb and my
recent Maktrav trip
. It is always nice to meet old friends and make new friends along the trail.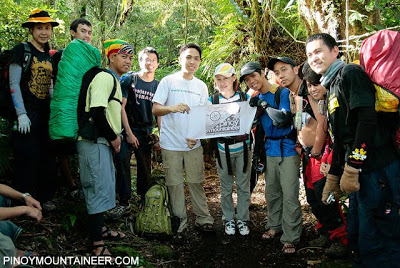 PinoyMountaineer.com thanks Manuel Delfin Jr. and his group for inviting us to do this trip as well as Julian Canero of the UP Med Outdoor Society who accompanied the blogger and whose pictures are used in this post.
PINOYMOUNTAINEER IN MT. CRISTOBAL