T3ckoutdoor.com now ships outdoor gear nationwide!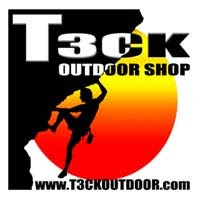 Teck de Leon, the amiable owner of online outdoor store T3ck Outdoor and Adventure Shop, has informed me that their online outdoor shop now has a nationwide delivery service. This is a blessing for our countrymen who do not have access to a nearby outdoor shop – or to those who want the convenience of online shopping. T3ckoutdoor.com has a great selection of outdoor goods, virtually the whole spectrum from backpacks to ropes, of course tents, and even cameras. Local and imported brands are both offered. I've tried their service once when I ordered a Deuter bag and the item shipped as scheduled.
"Our goods are all duly-registered and we do issue official receipts for all transactions,"" Teck says, adding that their products are sourced from reputable suppliers. "And we do replace items if they are returned properly."
Check out T3ck Outdoor and Adventure Shop at www.t3ckoutdoor.com.