Hiking matters #112: Mt. Talomo with its mystical forest and beautiful views of Mt. Apo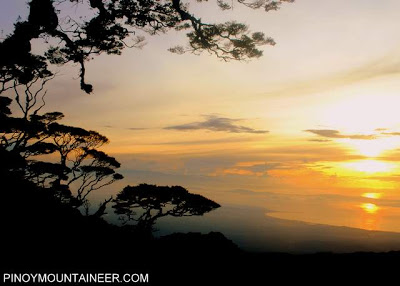 Let's skip Day 1, because it can be summed up by one sentence: From Davao we went to Brgy. Tamayong, where we trekked through banana plantations and forests to reach the Mossy Forest campsite of Mt. Talomo. Day 2, on the other hand, was beautiful, very beautiful indeed. We started the summit assault just as the sun was beginning to rise, its faint light guiding us through the moss-covered paths that led to the summit.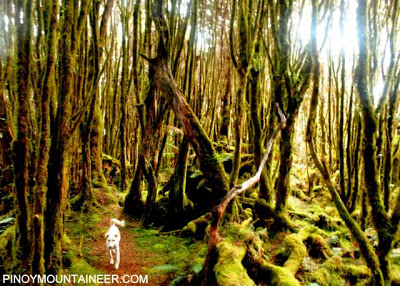 I was with fellow Visayan Voyagers Julian Canero and Coby Sarreal, "Iron Lady" Jo Steven from New Zealand, and Terence Kua, who at 17 years old was the second youngest participant of the 2nd Mt. Apo Sembreak Climb. Indeed, four of us just got back from the challenging Kapatagan to Kidapawan traverse of the Sembreak Climb, while Jo Steven just completed the Luzon 3-2-1. We were accompanied by Kuya Danny, the datu of Mt. Sicao Village, and Kuya Boy, as well as two guide dogs, Tibo and Puti.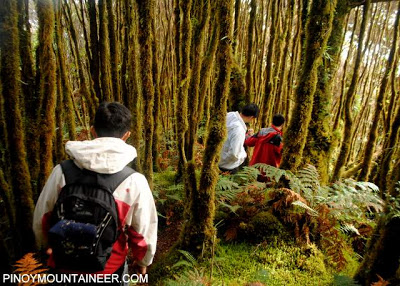 The trails were quite steep and narrow, meandering through the densely-packed forest of tinikaran trees, covered as they were with different kinds of moss. The play of shadows made the mossy forest a very mystical place. Even without the mystical forest, Talomo holds special significance as the companion mountain of Mt. Apo, possessing its own impressive height of 2674 MASL – the 7th highest mountain in Mindanao and the 15th in the Philippines. Yet, it was the mossy forest that really amazed us.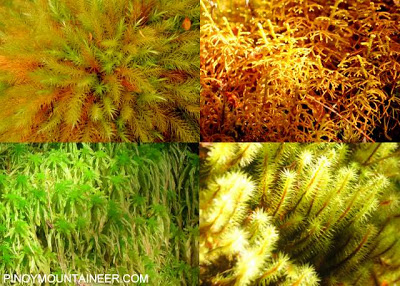 The sense of wonderment continued when we reached the summit, where a majestic view of Mt. Apo awaited us. We felt so close to Apo – indeed Mt. Talomo is the closest high point where you can view the highest mountain in the Philippines. Even the fine details such as the Boulders can be seen, and you can even see the smoke rising from the sulfuric vents. The fact that we had just climbed Mt. Apo made the proximity more profound for us.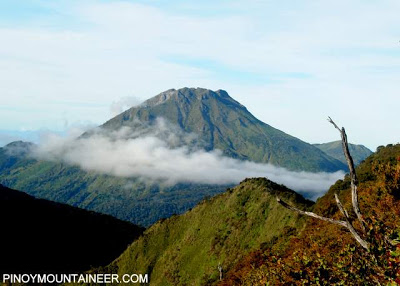 Thankfully, we had been blessed with great weather on our summit assault. They say that mots of the time, a successful climb depends on the weather on the mountain you're climbing at the moment. But a successful Mt. Talomo climb depends on the weather for both Talomo and Apo: without the imposing view of Mt. Apo, there is nothing much to see at the summit of Mt. Talomo. Truly, Mt. Talomo is a very nice hike in Southern Mindanao and is a must-climb for mountain enthusiasts all over the country.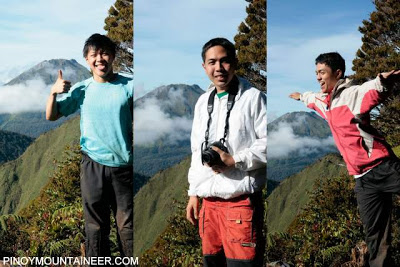 Hiking gear I used for this climb:
Pack: Deuter Futura Vario 40+10
Pants: Ground Zero Red/Black
Jacket: Aigle Actimum Gore-Tex

Raincoat: Mountia Raincoat Blue
Shoes:
Merrell Chameleon Ventilator Gore-Tex
Tent: SwissGear Hiking Tent
Sleeping Bag: Coleman Crescent Sleeping Bag
Altimeter: Casio Protrek Waveceptor