Hiking matters #118: First climb of the year, Mt. Kalisungan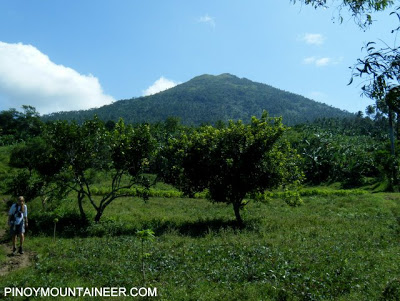 To start the year off, Iron Lady Jo Steven, Coby Sarreal and I went for a quick dayhike of Mt. Kalisungan in Calauan, Laguna. At 760 MASL, this mountain is not really a very remarkable mountain in itself: it has no forests like Makiling, nor rock formations like Maculot, nor scenic trails like Batulao. And yet, being strategically located in the middle of Laguna, it offers panoramic views of Makiling, Cristobal, Malipunyo, Atimla, Tagapo, Sembrano, and the Seven Lakes of San Pablo.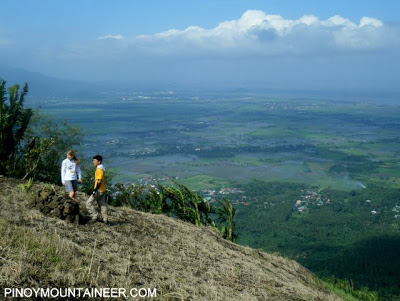 We started off in my hometown of Los Banos, Laguna, and took a jeepney at the Duck Junction in Victoria, Laguna (P11 each). From there, we took a tricycle to the jumpoff in Brgy. Lamot (P10 each). It is hard to describe where the jumpoff exactly is, but you can ask the locals. We registered at Brgy. Hall first. Notably, we passed by Erais Farms – the old jumpoff -and the caretaker said that they are exercising their right to keep hikers from entering the mountain via that, being a private property.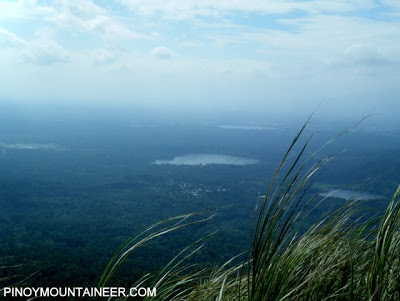 The trail was a little bit overgrown. Initially, it was quite easy to follow. However, we soon came across a confusing fork and we took the wrong turn, but we just followed the contour of the mountain to regain the trail. Actually, the trail was supposed to lead to 12 stations of the cross, before reaching the summit, but this has already been obliterated. The further from the Holy Week you climb, the more confusing it gets. The ambiguous trail notwithstanding, we enjoyed the hike! Dalandan, calamansi, sampaloc, and other fruit trees were at hand and it was very tempting to snack on some!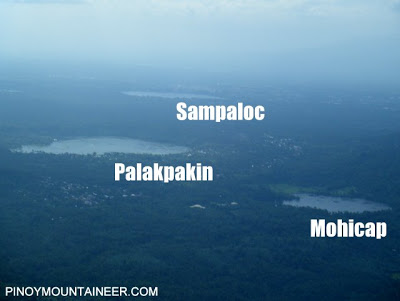 Eventually, we stumbled upon the main trail and that expedited our ascent to the summit. By mid-morning we were already enjoying the view of all of San Pablo's Seven Lakes, as well as the other mountains in Laguna. The wooden cross was still there, and so were the majestic birds that somehow fly around the mountain. A very nice view indeed!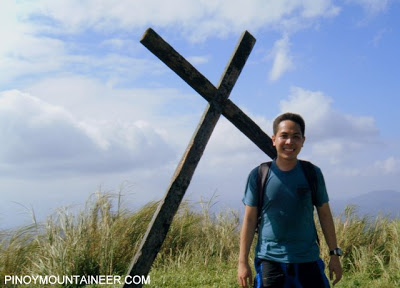 We were tempted to attempt a traverse to Mt. Atimla, but we couldn't find any trail or opening. Instead, we scrambled our way down. I mentioned to Jo and Coby that Victoria, Laguna is famous for kinulob na itik (a native form of roast duck) and we agreed to try finding some for lunch. It just took us about an hour to descend to Erais Farms. From Erais, we took a tricycle to the duck junction, and just a few meters away, a nice restaurant, Kainan sa Fiesta Laguna, offered the itik that we were looking for. A New Year feast ensued!