Hiking matters #287: Mt. Kalisungan revisited

Two days after 'Twin Dayhikes 3', I went with my American friend Chris and Dutch friend David on a dayhike up Mt. Kalisungan, in Calauan, Laguna. David – who was on his last full day in the Philippines – wanted to experience something other than Manila, and Chris had the day off, since it was Labor Day in the US. I thought of Kalisungan, as it might be nice to show them a view of the lakes of San Pablo.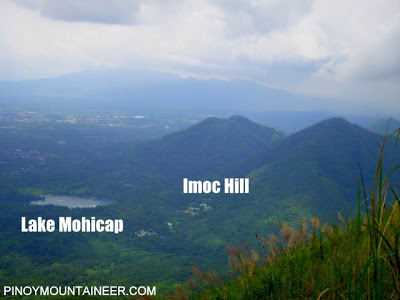 When we arrived at Brgy. Lamot II, Bino the guide happened to be in the barangay hall, and he gladly offered to guide us. I accepted: I went guide-less in the two times I had climbed Kalisungan, but this time, I wanted to be very sure.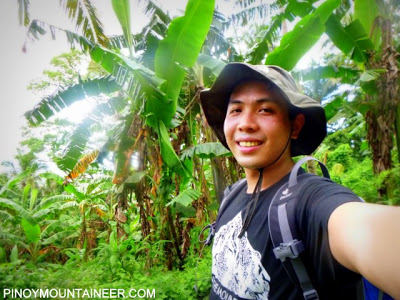 So we started trekking. Gone now is the option to start from Erais Farms; this time, the mandated trail is the one that starts right in front of the barangay hall — with a kilometer of cement road as warm up. Past this road, it was muddy, as it would be throughout the trek. Fortunately, however, we had great weather to start with.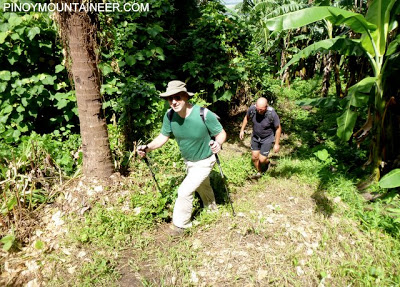 Kalisungan is an orchard, and after asking permission from the locals, we sampled some of the dalandan and rambutan, which were excellent. I have a feeling that this new trail (which I also took in 2011) is longer than the one that starts from Erais Farms, but gradually, we reached higher ground.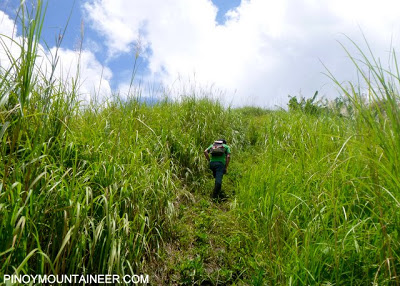 After 100 minutes, we reached the grassland. Fortunately, the trail not so overgrown, and the grass was not as hostile as it was in Bulusan or Talamitam. After 10 minutes, we reached the summit. Once up there, I immediately looked for the lakes, and was delighted that they were in sight, unobstructed by clouds and fog, and very beautiful. Significantly, I also spotted Mt. Mabilog, which I climbed last month; I could also glean a sliver of Yambo and Pandin behind it.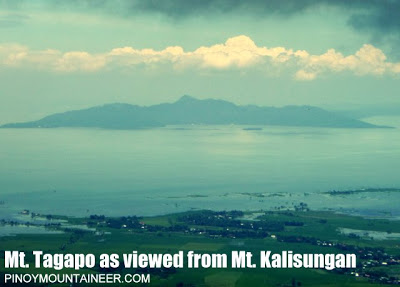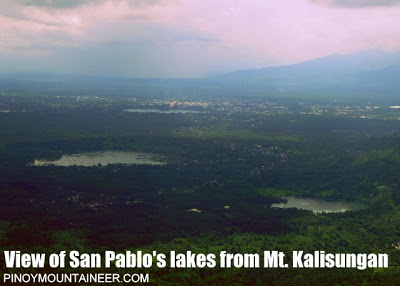 Going back was much easier; it rained hard for several minutes, but to me it was a refreshment after the hot and humid morning. By 1530H, we were having a nice meal in our house in Los Banos. It was a short but nice hike — my last one before I embark on a three-week trip to Nepal and India.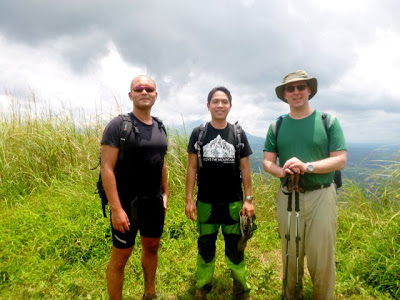 THE BLOGGER'S HIKES IN MT. KALISUNGAN
pre-Hiking matters: January 2007
Hiking matters #287: Mt. Kalisungan, revisited