Hiking matters #314: Twin Dayhikes IV – A pleasant hike up Mt. Kalisungan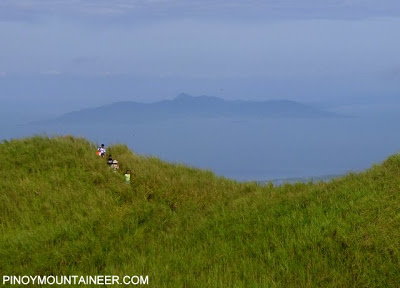 SAN PABLO, LAGUNA – Yesterday saw the exciting fulfillment of Twin Dayhikes IV, which featured two hikes here in my home province of Laguna: Mt. Kalisungan in Calauan and Mt. Mabilog in San Pablo and Nagcarlan. I led the hike as a guest team leader of Trail Adventours, which was represented by adventure guides Ryan Tuiza and Mikhail Gomez. It was great to see some of the guys who joined the previous TDs as well!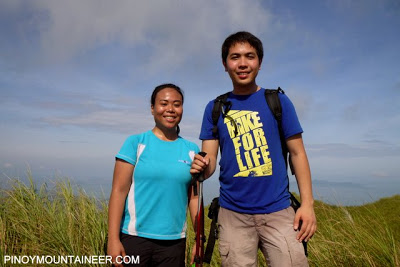 First up was Mt. Kalisungan in Brgy. Lamot 2 in Calauan, and once again, I asked local guide Bino (09092971437) to accompany us, and we started trekking at before 0700H. My hikeup Kalisungan was just three months ago, at the height of the rainy season, and the trail was mostly muddy. This time around, the ground is dry, the weather was a bit cooler, and so I felt that it would be a more pleasant hike– only that the fruit trees are no longer in season.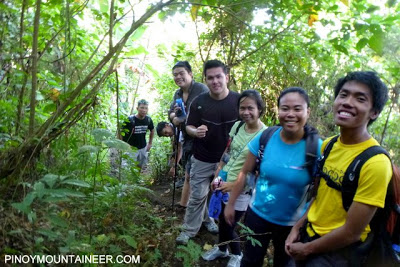 We passed through the woodlands of Kalisungan and after two hours reached the grassland slopes, then the summit. And the much-awaited view of San Pablo's lakes came upon us, and the nearby mountains, which I delightfully recited while we were at the summit: To the north, Talim Island and Mt. Tagapo, then Mt. Sembrano and the Sierra Madre mountains behind it; the East, Mt. Atimla, then Mts. Banahaw and Cristobal, with Mt. Mabilog and the Seven Lakes, then finally Malipunyo and Makiling to the west. At the end of rundown, I realized out loud that "you can practically see the whole of Laguna" from the summit.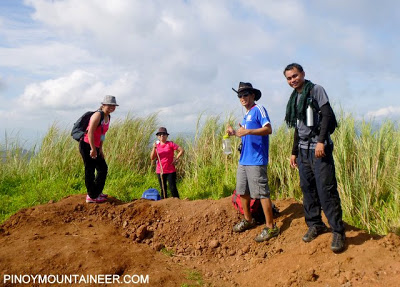 Something new and bothersome: There was a hole, at least 15-20 feet deep, right at the summit, which was dug just weeks ago. According to Bino and the other locals we met, some strangers are responsible for the hole, which was done without the permission of the authorities. There is a suspicion among them that the strangers were looking for treasure, Kalisungan being the Japanese soldiers' last stand in Laguna in World War II.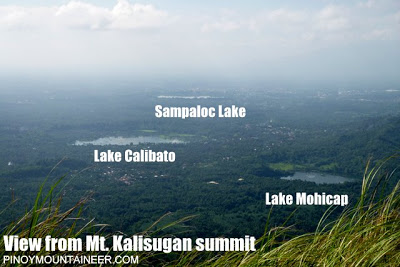 It was already around 1015H when we began to descend, drinking some very fresh buko juice along and encountering some hikers from Muntinlupa along the way, in an otherwise unremarkable trek back. By lunchtime, we were back at the barangay hall, and as soon as everyone was ready to go, we proceeded to the next peak of the day: Mt. Mabilog.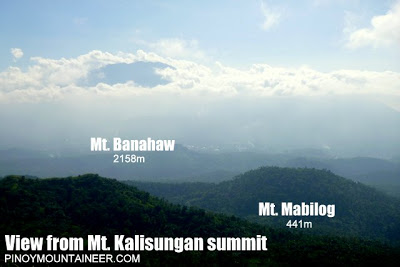 TWIN DAYHIKES: TWO CLIMBS IN ONE DAY
Maculot and Manabu Peak (June 30, 2012)
279
Tagapo and Sembrano (September 1, 2012)
285
286
Kalisungan and Mabilog (December 8, 2012)
314
315