Hiking matters #130: Mt. Sicapoo Day 2: The assault from Bubuos to the summit, and back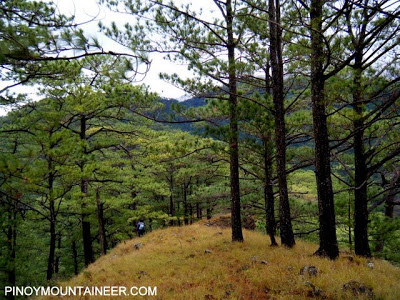 After a nice sleep outside of tents in the Bubuos campsite, we woke up to better weather, and thus proceeded to assault Mt. Sicapoo's summit. Pine trees greeted us; it was like a continuation of the Akiki-like trail that originated the previous day from Gasgas river.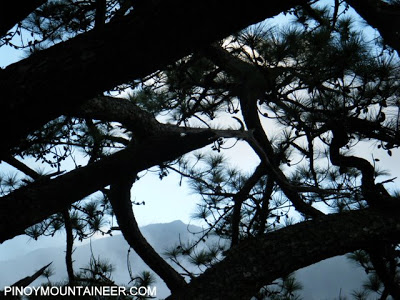 Each hill we passed had a name, and though they escape me at the moment, of course there was the Balbalite campsite – which had rocks with interesting, creeping orchids on it; then there was Pakpako campsite – a major campsite in the short exploration history of Mt. Sicapoo.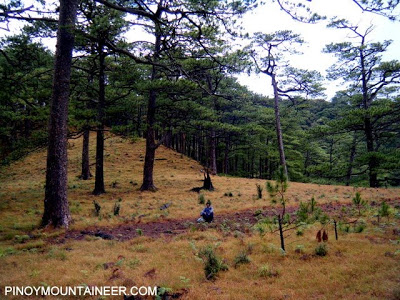 At 1600 MASL, just beyond Pakpako, we entered a mossy forest. This forest is as good as any other upper montane forest in the Cordilleras – but to me it was closely related to that of mystical Mt. Napulauan. The trail was very long, but the beautiful montane forest scenes kept us going.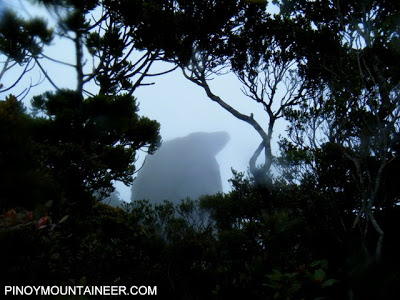 Finally, beyond 2300 MASL, we caught sight of what the One Degree guys refer to as "Penguin" – the rock that stands at the summit of Sicapoo! The sight of this elusive rock was reward enough, trumped only by the feeling of actually being at the pinnacle rock of the Ilocos Region a few minutes later.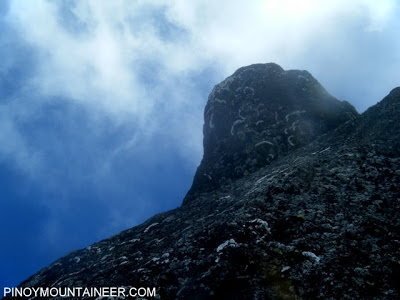 We had lunch at the summit, and although the day was mostly cloudy, the skies somehow cleared to give us the blue skies over the rock – which reminded me of the pictures of first mountaineering ascent of Sicapoo in December 2009, performed by, of course, ONE Degree Mountaineering Group together with Manong Cecil Morella.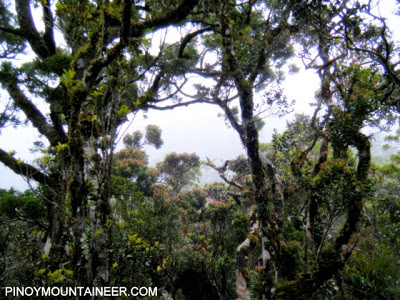 On the way back, just as we thought we we will smoothly sail our way down the trail, someone, we got lost in the myriad of hunter trails in the summit! We were waylaid into a trail that placed us, technically, in Apayao province. To make things worse (and a bit more exciting), Iron Lady Jo Steven was caught in a wild boar trip! Fortunately, the Iron Lady was able to hold her ground (literally) and she wasn't injured.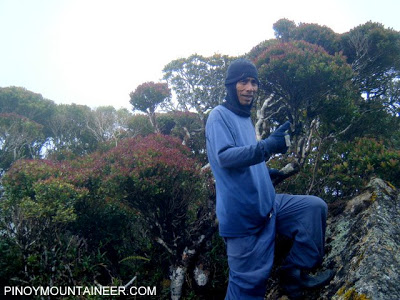 Tata Emilio, our beloved 67-year-old guide which was also my guide when I joined the One Degree in the first exploration of Sicapoo in 2009, was soon able to find our way out of the summit area, down the forest, and before long we were again in the comfort of the pine trees of Pakpako.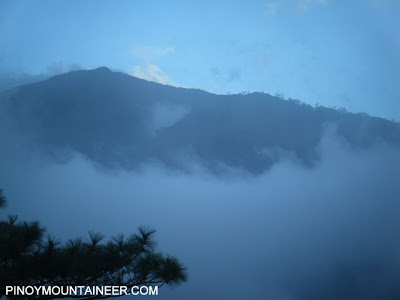 A celebration of Ilocos longganisa, courtesy of Aggie Pinzon, was waiting for us in Bubuos campsite – together with some fresh vegetables that our other guide gathered while he guarded our campsite. It was a successful summit bid for Sicapoo, but the next day, the challenging traverse of Timarid and Simagaysay still awaited us. Mada mada dane.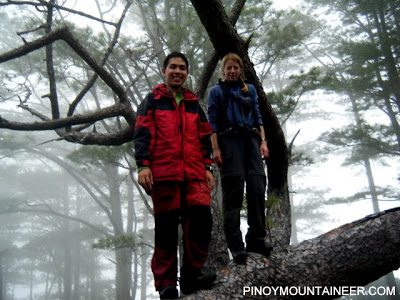 ADVENTURES IN THE SICAPOO DOMAIN