Mountain News: Mt. Halcon reopening update from Sialdang Mountaineers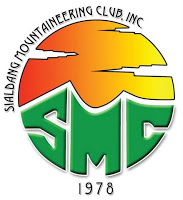 BACO, ORIENTAL MINDORO –
Mt. Halcon, or Mt. Sialding
, is undergoing a lengthy process of dialogue and planning before the 5 years' moratorium (2006-2011) comes to an end this year. The PANSULA, a traditional Mangyan ritual, was conducted recently to determine whether the mountain can be opened to outsiders.
The rest of the PANSULA was positive: Mt. Halcon may now be opened to outsiders. However, this is not yet official; this is not yet the final step in the process of reopening the mountain.
The final step is the revision of the new ordinance of the local government of Baco, Oriental Mindoro, and other small but important matters.
Thus, at the moment (April 24, 2011), Mt. Halcon is NOT YET open, but the reopening is imminent. We will update everyone about Mt. Halcon's reopening the moment the ordinance is approved, together with the details.
PS: As for mountaineers who are "scheduled" to climb Halcon, please verify who you are dealing with regarding this matter, and whether or not they really have the authority to speak in behalf of all concerned. You may be deceived, or accosted by the PNP or AFP. In other words, you climb at your own risk.
At the moment, the following agencies are the only ones authorized to speak concerning Mt. Halcon climbing:
(1) Provincial Government of Oriental Mindoro – Tourism Office
(2) Municipal Tourism Office / Municipal Planning & Development Council – Baco
The following agencies are involved with the planning and dialogue re. Mt. Halcon, but they need not be directly contacted, to avoid confusion: PGOM, MBCFI, DENR, PG-ENRO, NCIP, SANAMA, SAABA, Baco-LGU, Naujan-LGU, San Tedoro-LGU, at Sialdang Mountaineering Cub, Inc. (SMCi)
Information relayed through this post was made in coordination with the Sialdang Mountaineers. PinoyMountaineer.com will continue to provide relevant updates on the status of Mt. Halcon in the future. We are thankful to the Hans Ong de Guzman of the/and Sialdang Mountaineers for their initiative to update the rest of the mountaineering community regarding this!
NOTE: For feedback/clarifications from other concerned parties, please email the blogger at gideon@pinoymountaineer.com