Mountain News (Feb 2014): Mt. Halcon is closed again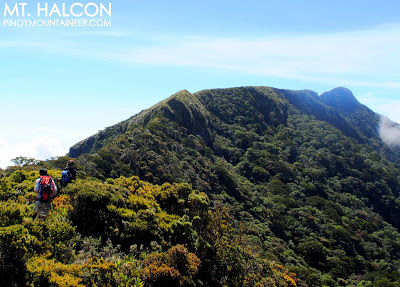 Mt. Halcon in May 2013
Citing the need to standardize procedures for mountaineers, the municipal government of Baco, Oriental Mindoro, has effectively closed Mt. Halcon until further notice. According to Koi Grey, who was at the jumpoff on February 16, his group was not allowed by the barangay captain to continue with their hike, citing an order from the mayor. On appeal to the municipal LGU, they were likewise refused. It turns out that the mountain has been officially closed since November 2013; thus it would appear that it only officially opened for seven months (April-Oct. 2013). However, it is possible that this new moratorium may have just been recently implemented.
The closure of Mt. Halcon was confirmed to PinoyMountaineer.com by a local official in Baco who also told us over the phone today that the Sangguniang Bayan (town council) will take up the topic of Halcon next month (March). Asked if there is a plan to reopen Halcon, the official replied: "Call us again in March — maybe there will be news by then."
This development is bound to affect hikers who have planned on doing the Halcon hike this summer – which would have been the first summer in 9 years when the mountain would be open. Halcon was closed by the DENR from 2006 to 2011, and when the moratorium has been lifted, it took two more years before the local government either gave permits or allowed hikers to proceed 'at their own risk'. Many groups were able to hike from April 2013 onwards, but this spate of hikes will have to be put on hold, at least for now.
PinoyMountaineer.com welcomes updates from hikers and local officials. If you have updates about Halcon let us know so we can share the information to the mountaineers.