Hiking matters #175: Shihmenshan (石門山), one of the 100 Peaks of Taiwan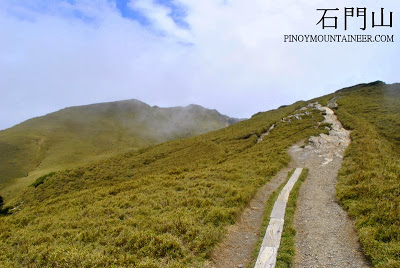 The endless stretches of Yushan cane, known in the Philippines as the Mt. Pulag dwarf bamboo, comprise the most stunning feature of Shihmenshan, at 3237 MASL one of the Top 100 Mountains of Taiwan. To be part of the Top 100, a mountain must be over 3000 MASL, and must have a triangulation point, prominence, and historical or cultural significance.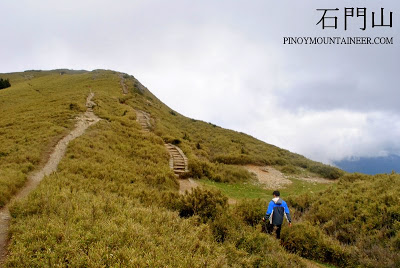 This mountain rises above the highest point in Taiwan's highway, Central Cross-Island Highway. It is actually a very easy hike, easier than Maculot or even Manalmon, and this is a favorite sidetrip of people hiking up Cilai Ridge or Hehuanshan. This was what we did; shortly after the Cilai Ridge 'visit', we went up Mt. Shihmen, or Shihmenshan.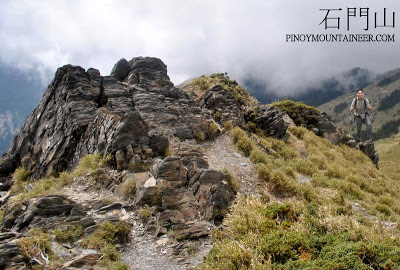 As we went higher, the rock formations were impressive. But still, it is the Yushan cane that enthralled us; whereas in Mt. Pulag the dwarf bamboo covered just one mountain, Mt. Pulag; several peaks were covered with this beautiful, golden-brown cane.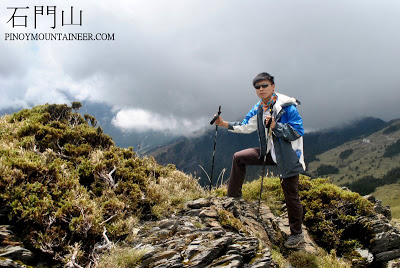 Also notable in Shihmenshan were the different peaks around it; one can see Hehuanshan East Peak, Central Peak, and North Peak at the summit. Cilai Ridge is also visible, and, from a distance, even famous Xueshan (Snow Mountain); Mt. Neihu, and many other famous mountains. It was truly a rewarding sidetrip!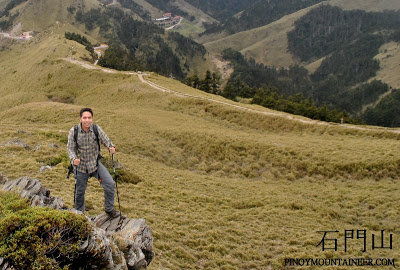 TREKKING IN TAIWAN (SPRING 2011)
Hiking matters #171: Sun Moon Lake Mt. Qinglong Mt. Erlong
Hiking matters #173: Hehuanshan East Peak