Mountain News: Several hikers stranded or missing in Mt. Talinis rescued today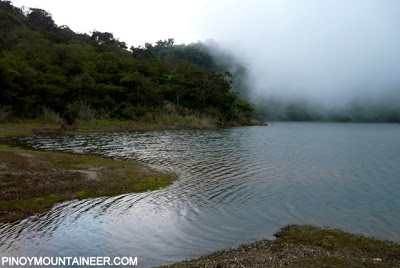 Updated 0115H, May 28, 2011
Several hikers (exact numbers conflicting) who went on a hike up
Mt. Talinis
in Negros Oriental on May 25, 2011 (Wednesday) were rescued today, various news agencies reported in their websites. News reports identified two of the hikers as Carl Consing and Charles Solon. According to an
INQUIRER report
, the hikers were youth members of the Heartland Covenant Church, formerly Jesus Christ Ministries, a sect of the Pentecostal Church. They were scheduled to be back on May 26 afternoon.
Inclement weather brought about by Typhoon Chedeng was cited as the reason for the situation.
INQUIRER News reported
that the hikers were not able to cross Buayahan River whose waters swelled because of the downpour.
Local rescue teams quickly responded, taking the Apolong and Dauin trails to look for the stranded hikers. According to the Inquirer report, "The Negros Oriental Search and Rescue headed by Boyet Somoza went up Mt. Talinis Friday and found the group mid-afternoon Friday." Fortunately, the stranded hikers were rescued and are now safe. PinoyMountaineer joins the rest of he mountaineering community in expressing joy and relief over the positive outcome of this situation. We also commend the rescuers, including the Negros Oriental Search and Rescue (Nosar) for the effort and response.
Mt. Talinis, also known as Mt. Cuernos de Negros, is one of the high peaks in the Visayas at 1903 MASL. It is next only to Mt. Kanlaon and the high mountains of Panay island in terms of elevation, and is famous for its beautiful lakes and lush forests.
RELATED POSTS
Feel free to update the information in this report by commenting. We would also love to hear from the hikers (rescuers and rescued) about their account of what happened.