Hiking matters #186: The short hike up Mt. Cagmasuso in San Andres, Catanduanes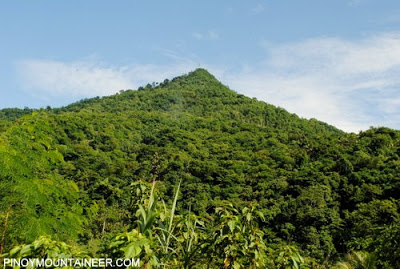 Mt. Cagmasuso is yet another Philippine mountain whose name was inspired by female anatomy (if you know what I mean). Close to Virac, it is a favorite of local hikers in Catanduanes, and although a wide path has now been constructed more than halfway up the mountain, it is still a popular easy hike or a mountain biking trip. On June 28, 2011, I was joined by GREENCAT's Jay Tayamora and his ward Raymond on a morning hike up this mountain.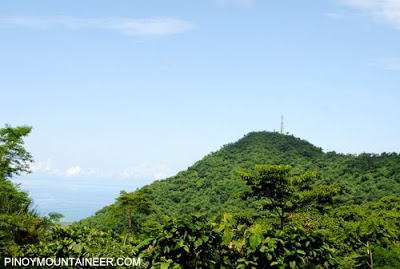 Located in the town of San Andres, Mt. Cagmasuso actually has two peaks, both rising to almost 600 MASL, which makes its appellation even more fitting. The other one, 'Sharp Peak', is inaccessible to hikers; the endpoint in the hike is what is identified as the peak of Mt. Cagmasuso.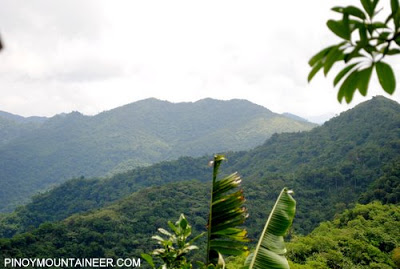 Raymond's motorbike took us to the jumpoff, and we walked up the cement path. This path has three uses: a trail for occasional hikers, a pilgrimage route for devout Catholics during Holy Week's Stations of the Cross, and farm-to-market road for the adjacent farm, said to be owned by a politician.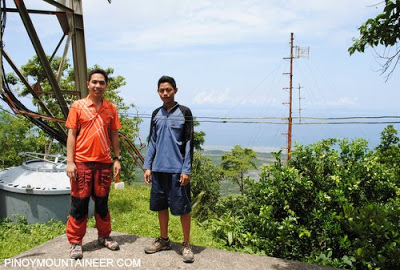 For me, the best part of the trail is the wide footpath across a ridge leading to the two peaks. It has some nice vegetation, and you can see. Finally, at the end of the trail, there is a staircase that leads to a SMART Communications tower. This is the 'summit' of Mt. Cagmasuso; purists will find the presence of a cellphone tower an unfortunate obstruction, but what else can be done, but to enjoy what is already there?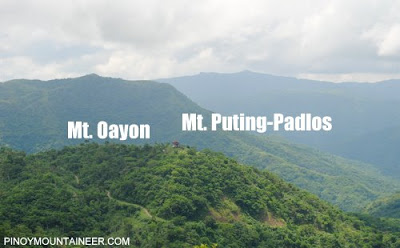 Jay pointed to me Mt. Oayon, and behind it, Mt. Puting-Padlos – these two are some of the longer, more exciting treks in Catanduanes. Both are theoretically dayhikable and I vowed to pursue them on my next trip to Catanduanes. Meanwhile, across the sea rose Mt. Mayon, distant, cloud-covered, and beautiful as always.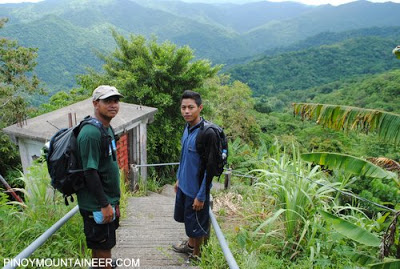 PinoyMountaineer thanks GREENCAT's Jay, Raymond, Mac, and Richard for all warmly accommodating me in Catanduanes.