Hiking matters #187: Outdoor attractions in Catanduanes: Luyang Cave and Maribina Falls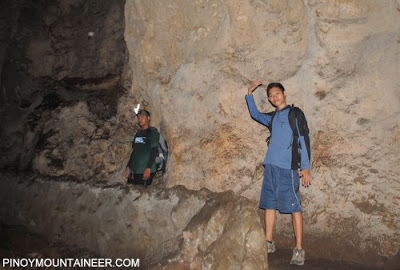 After the short hike up Mt. Cagmasuso, Jay, Mon and I proceeded to Luyang Cave in Lictin, San Andres, Catanduanes which is just at the foot of the mountain. This cave, with a very colorful history, is one of the main attractions of the island.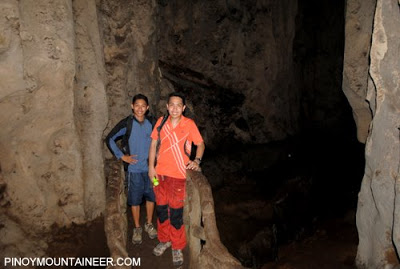 While there are several variations of it, it is worth retelling the local version: in the 17th century, Moro raiders attacked the island, and locals took refuge in the cave. After some attempts at camouflage, they were eventually found, and an attempt to use smoke and fumes to drive away the attackers literally backfired, asphyxiating and ultimately killing the locals. The cave, thus is a place that is a reminder of Filipino courage.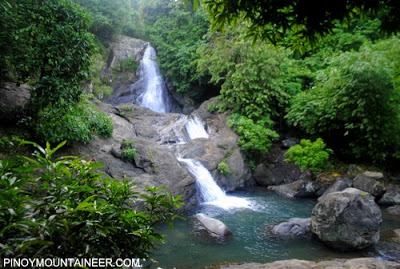 After a visit to the cave, we proceeded to Maribina Falls in Bato, near the trailhead for Mt. Lantad. Some say that there is a trail that takes off from the falls leading to the mountain, but this time we were content to visit it separately. It was beautiful, and I had the blessed chance to swim in the pool. Whew! What a nice way to end my two-day trip of Catanduanes.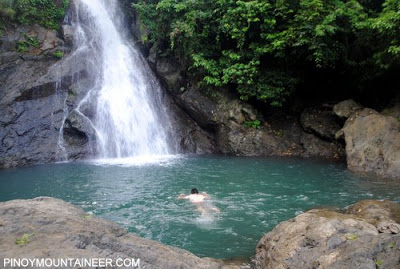 PinoyMountaineer thanks GREENCAT's Jay Tayamora and Mon-Mon for accompanying him to Luyang Cave and Maribina Falls.