Hiking matters #183: Mt. Pulag, beautiful as ever, but different each time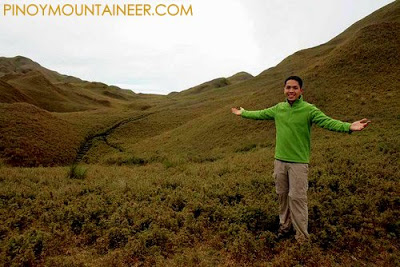 I joined a climb of Mt. Pulag via the Ambangeg Trail upon the invitation of Gabby Malvar of The Extra Mile Productions, with logistics handled by Trail Adventours. As this will be the subject of a film documentary that will be featured in National Geographic Channel later this year, I will not preempt the details of this exciting video.
Yet I have some noteworthy experiences during this climb – a rainy, misty one – my 7th for Mt. Pulag and my 10th time to reach above 2900 MASL in the Philippines (7x Pulag, 2x Apo, 1x Dulang-Dulang).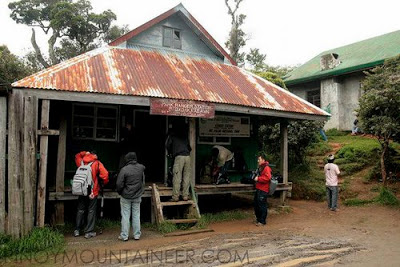 Of course, upon arrival in Mt. Pulag's Visitor Center, I had a private conversation with Mereng Tamiray, Park Superintendent in Mt. Pulag, and through the years, my personal friend. As Protestants, we share the same faith and everytime I go to Pulag, we hold a prayer meeting. This time, we prayed for the safety for the people in Mt. Pulag, for justice for Mang Roger, and for the preservation of Mt. Pulag's beauty.
We stayed overnight in Ranger Station – the second time I've done so, the first being in 2003, when I first climbed Mt. Pulag (during that time, the trail starts from the Visitors' Center). There, in the Ranger Stn, I met, for the second time in the same place, Sir Boboy Francisco, UPM co-founder and owner of Bomika Outdoors. We had a long conversation in the evening, and it was a great privilege and real pleasure to hear all his stories about mountaineering in the Philippines through the years.
The next day we camped in Camp 2, summitting early the following morning. The zero visibility, rain-and-fog weather conditions reminded me so much of my first climb up Mt. Pulag in 2003, and
Chica, the dog who accompanied me up the summit
.
Indeed, there's more to a mountain that the views or the trails that make it special, and memories are among them.