Hiking matters #195: Trekking up Bukit Tabur and its beautiful quartz ridges in Kuala Lumpur, Malaysia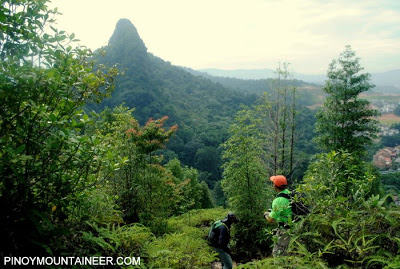 KUALA LUMPUR – What an eventful day! I came here in Malaysia to attend a medical conference, after it ended, I met with my good friends from Orang Gunung Kuala Lumpur (OGKL): Deeno, Fuad, and Uncle Ben, and they brought me to Bukit Tabur, the most accessible hike from Kuala Lumpur and a favorite of Malaysian trekkers.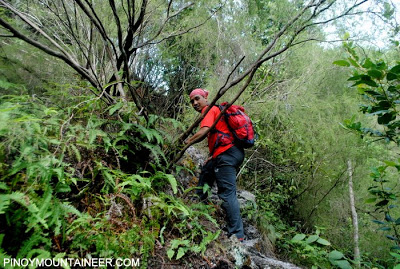 Just being with them again gives me great joy: I first climbed with the OGKL in the Philippines: We did
Maculot
and
Maktrav
in July 2010. Then I joined them in Sabah in March this year: we climbed Trus Madi, the second highest mountain in Malaysia, and it was during our Mt. Nambuyukong climb that our dear friend Zaidi Bidin passed away; it was a very. Meanwhile, we have another exciting trip soon that will take the OGKL back to the Philippines!
Even before we arrived at the trailhead of Bukit Tabur near the Klang Gates Dam, its quartz ridges, said to be one of the most extensive in the world, greeted us as an imposing presence at the outskirts of KL. There are two parts of Bukit Tabur: the East and West Wings. We opted for the more commonly climbed Bukit Tabur West – the higher of the two at 442 MASL.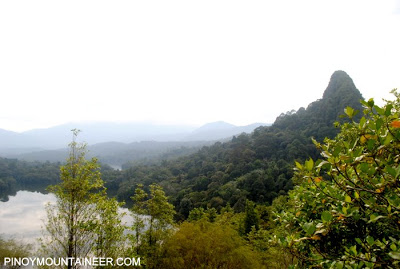 As we went higher, the views emerged of the serene lagoon – Klang Gates Reservor – flanked by the imposing Bukit Tabur East with its two peaks. The challenging part of the climb, too, commenced: one had to go up and down the quartz ridges to proceed to the further peaks.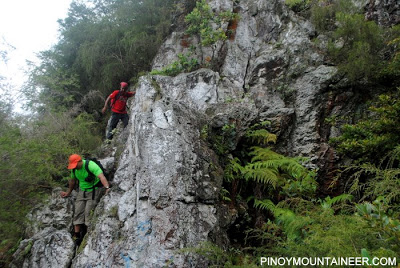 Some parts of the trail have ropes to assist you, but still, it can be dangerous: just last month, there was an
accident in the cliffs
that resulted to the death of a hiker – the latest in many. Definitely, caution must be applied in these kinds of trails, no matter how short it is. The blessing, though, is that hikers from KL have a very nice training ground.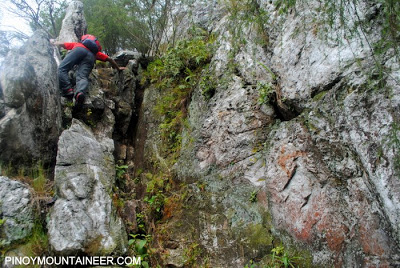 After finally reaching the highest peak, we descended using a woodland trail – making it somewhat of a traverse. To my great surprise, while trekking, I came upon a herd of wild boars in the woodland! It would have been a rare sight in the Philippines, but in predominantly Muslim Malaysia, it is understandable that without being hunted, these animals will thrive.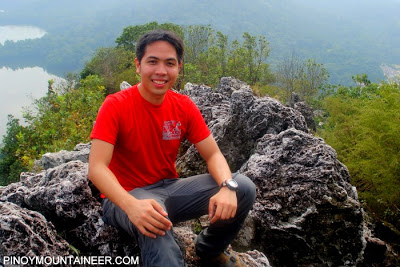 After Bukit Tabur, we proceeded to do a tour of the outdoor shops of Kuala Lumpur, the topic of the
next Hiking matters
. I really enjoyed this dayhike and I look forward to do more and longer treks in Peninsular Malaysia! Thank you Deeno, Fuad, and Uncle Ben for the wonderful time!