Hiking matters #95: Mt. Maculot's Rockies with the Orang Gunung Kuala Lumpur (OGKL)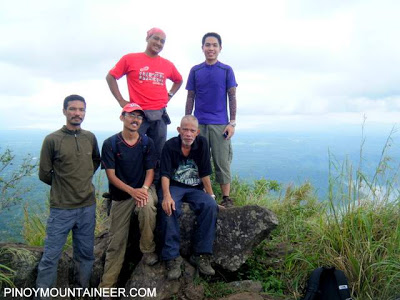 Taal Volcano was unfortunately unavailable with the Alert Level 2 status still up. We settled for best alternative: a mountain that's closest to Taal, affording good views of the volcano islands and the lake. I refer of course to Mt. Maculot, whose Rockies is a longtime favorite destination of mountaineers who want a relaxing, rewarding dayhike.
Our guests were no less than the Orang Gunung Kuala Lumpur (OGKL) mountaineering club who contacted us to help them arrange their expedition to the Philippines, entitled Explorasi Gunung-Gunung Filipina. We fetched them very early from Malate where they stayed after finishing two mountains – Mt. Arayat and Mt. Pinatubo. I was joined by two of my very young schoolmates in the INTARMED program at the UP College of Medicine: Orjy Dumaoang and Terrence Kua; and Jacob Sarreal (SBMS), a companion in several expeditions, and the youngest mountaineer to climb Mt. Halcon at age 8 (1997).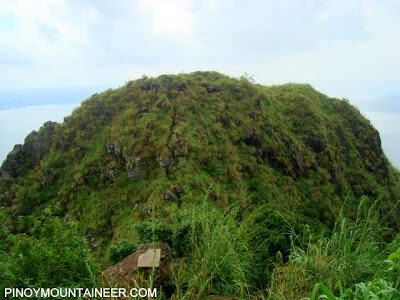 In the orientation, I finally met Deeno Lot with whom I've been coordinating for the past month, and the men and women of the 25-member OGKL team who visited the Philippines. We chartered a 30-seater bus to take us directly to Cuenca, Batangas. It was an achievement that our bus driver (Kuya Boy) was able to manuever the bus to the jumpoff at Brgy. Bagong Silang!
Before we started climbing, Koi Grey and Melo Sanchez, climbing buddies who just performed a continuous 22-hour G2 traverse weeks ago, caught up with us. We started trekking at around 0820H, climbing on a very relaxed pace since there was no real hurry.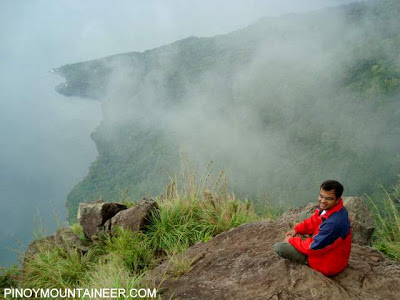 The typhoon did little to affect the trail, which was largely intact. Soon we were enjoying the cool breezes and beautiful views of Taal Lake at the Rockies! Ive been to Mt. Maculot countless times but it's always nice to be at the Rockies.
After the quick descent, we sent off Apip Embi, OGKL Chairman, who had to return to Kuala Lumpur. Jacob, Koi, and I joined the rest of the team in a brief retreat in a private resort in Pansol, Calamba, where we rested before the finale of the Explorasi – Maktrav.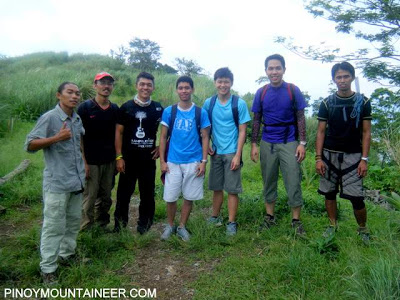 Some pictures courtesy of Koi Grey (2,3).
THE BLOGGER'S CLIMBS IN MT. MACULOT