Hiking matters #94: MakTrav Friendship Climb with Orang Gunung Kuala Lumpur (OGKL)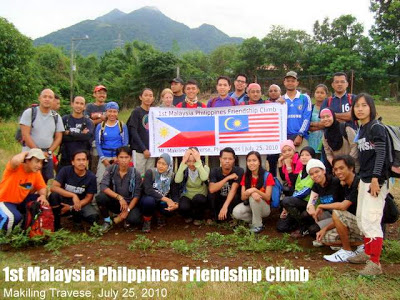 PinoyMountaineer.com is a very pleased to have hosted one of the most respected mountaineering clubs in Malaysia and Southeast Asia, the Orang Gunung Kuala Lumpur (OGKL). In July 25, I invited my mountaineering friends to join me in a MakTrav climb (see official article) with the 24-man team from Malaysia. So early morning on that day, we met up at Jolibee Sto. Tomas. We had come from a resort in Pansol, Calamba where we accommodated the group after a climb up Mt. Maculot's Rockies (will blog about this later).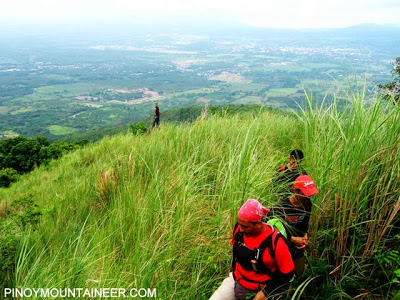 The weather forecasts were glum but still we pushed through. Trekking commenced at 0715H. Koi Grey and Melo Sanchez, fresh from their 22-hour continuous G2 traverse, joined us and secured the status of the ropes in Melkas. They were accompanied by some members of OGKL including the veteran Uncle Appa. They were followed by a main group, led by MakTrav veterans Sir Martin Cortes, Mayan Gutierrez, myself, and Jacob Sarreal.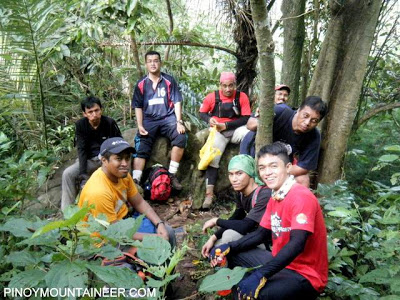 After the initial trail-hunting to find the Via Crucis (Way of the Cross), we had our first major stop at the Bahay Kubo (nipa hut) which was already dismantled. The water source too, was no longer available so had to resort to the water in the brook a little bit upstream. Henceforth it was a long march from Palanggana to the Melkas campsite and finally to the breathtaking, challenging Melkas Ridge.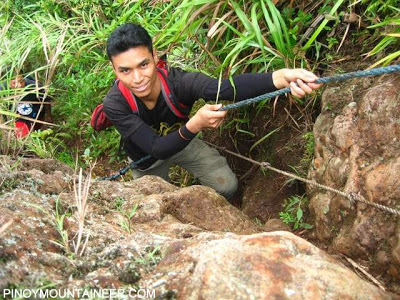 We had quick lunch at Peak 3 (Mt. Cornites; 900 MASL), commencing the trek at 1315H. From this point a heavy downpour set in; the same day Metro Manila was flooded but it was not able to perturb our MakTrav ascent. Finally, we reached the summit, 1090 MASL, at 1445H – not bad considering that we were a large group of 40. It was truly a moment of celebration and friendship when we were at the summit. We congratulated the Malaysian team for the culmination of four mountains in their Explorasi Gunung Gunung Filipina (Exploration of Philippine Mountains) which took them to Mt. Arayat's South Peak, Pinatubo's Crater Lake, Mt. Maculot's Rockies, and finally, Makiling, and not just any ordinary Makiling, but MakTrav.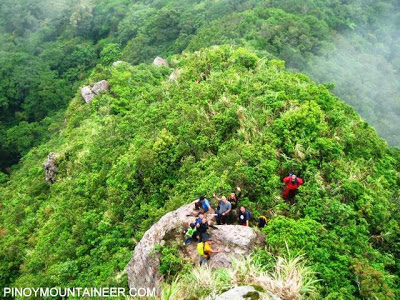 The descent to UPLB was brisk. We hired a jeepney from the Nursery area to collect all those who remained in the trail; by 1815H everybody was at the Mt. Makiling entrance. A total of 11 hours, 19 kilometers, 40 climbers from 3 nations (special mention to Jo Stevens from New Zealand), and of course, lots of memorable moments to take home. I hope this is just the beginning of many friendship climbs between the Philippines and Malaysia. More power to the Orang Gunung Kuala Lumpur (OGKL) outdoor club! You're always welcome here in the Philippines.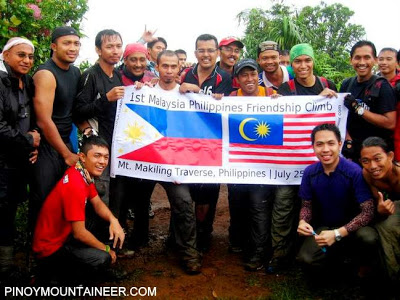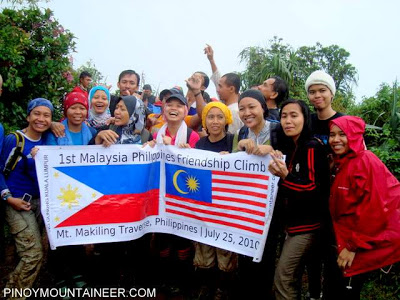 PinoyMountaineer.com thanks everyone who joined in the Friendship Climb! Special mention to Jacob Sarreal (SBMS), Makoi Grey, and Melo Sanchez (Lumad) who accompanied us from the previous climb up Mt. Maculot, as well as MakTrav veterans (and very good friends) Mayan Gutierrez (PALMC) and Sir Martin Cortes for joining us. Some pictures courtesy of Mayan Gutierrez (2,4,5,6,7) and Koi Grey (1)