Hiking matters #244: Another dayhike up Pico de Loro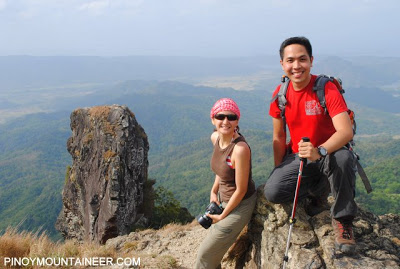 TAGAYTAY CITY – We are doing a post-climb lunch after a very pleasant hike of Pico de Loro this morning! Fresh from our Mt. Ugo Traverse last week, Rica Peralejo and Farah Pasamonte joined me, as well as my hiking buddies Coby Sarreal, Lance Dy, Jeshua Sales, Farah's ward, Dan Samarita, and my American friend Chris.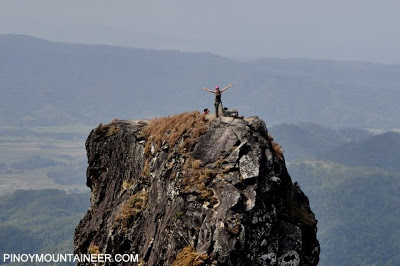 What else can I say about Pico de Loro, having written extensively about it? Plenty! For each climb brings new experiences. For instance, during our hike, I saw a group of monkeys while I was climbing up the Parrot's Beak. Speaking of this monumental rock, we set up our own ropes (see rope update below), and everyone got to climb, including Rica herself, as shown in the above picture!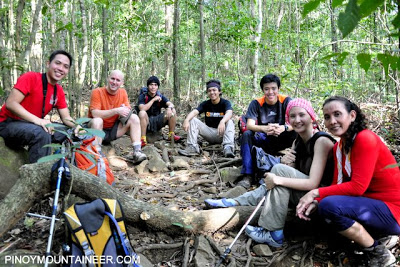 Aside from monkeys, the beauty of the birds that we saw, thanks to the influence of Paula Peralejo and Mike Lu, was very captivating and I just might try birdwatching very soon! While we sat on the rock formations between the summit and the Parrot's Beak (which is increasingly called 'Monolith') I took pictures of the birds that gracefully fly around the peaks.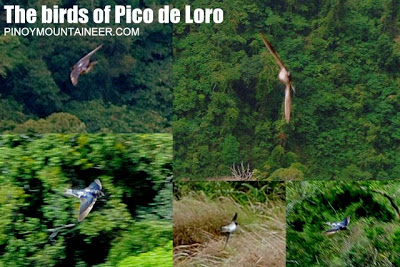 While the birdcalls and birdsongs were subdued, the intense cacophony of cicadas and perhaps other insects was quite deafening! A positive way of looking it at is seeing it as proof that the fauna of this mountain is very much alive. As if to make a stronger argument for this, as a grand finale to our trek, we saw a green vine snake (Ahaetulla prasina) making its way across the trail just as it was about to end (thank you Brian Santos for identifying the beautiful creature). What a nice climb! And now, it's time to eat!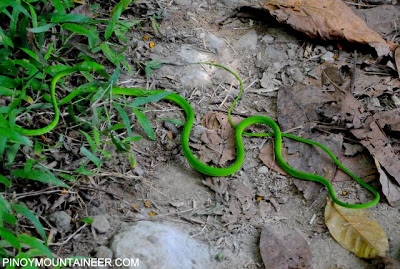 Rope update: I'm sure people are interested to know the status of the rope up the Parrot's Beak (also known as 'Torre', 'Tuka', '2nd peak', 'Monolith', among others). The rope is gone, so we had to setup our own ropes so our team can safely go up; even then, we were very careful. My recommendation is for hikers to take extreme caution when going up, and to do so only if ropes are available.