Alpine Escape: "The Cold Truth by Romi Garduce" on Sept. 27, 2012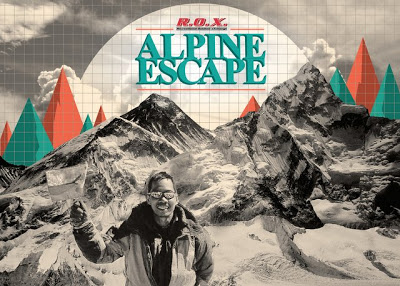 Romi Garduce, the first and only Filipino who has climbed all of the 'Seven Summits', will be giving a talk at R.O.X. Philippines on September 27 about his experiences and insights in mountaineering, as well as his 'secrets of survival'.
The legendary climber and disaster response advocate told PinoyMountaineer that there will be two parts in the talk – the first is more of a narrative about his Seven Summits quest, and the second is an introduction to alpine mountaineering, which he hopes to expand as a "half-day actual lecture" in the future.
Asked if mountaineers will have a chance to ask him questions, Romi says yes, "there will be an open forum after Part 1, and another after Part 2."
Romi Garduce completed the Seven Summits last December 2011 in a dramatic ascent up Vinson Massif, the highest peak in Antarctica. His quest began in Mt. Kilimanjaro in 2002, climaxed in Mt. Everest in May 2005, and culminating in two consecutive hikes in 2011: Vinson and Puncak Jaya in Indonesia, which he previously described to PinoyMountaineer as a "very strenuous hike".
"The Cold Truth" starts at 1900H. Registration fee is P250 inclusive of snacks.