Hiking matters #284: Tinagong Dagat, hidden amid the peaks of Mt. Mandalagan, Northern Negros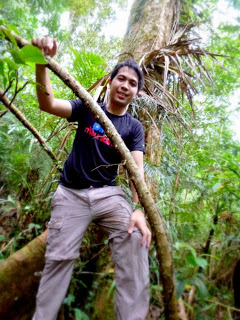 VICTORIAS CITY, NEGROS OCCIDENTAL – The mountains of Negros have a special place in my hiking memories. On my first trip here, in 2008. I attempted a traverse of Mt. Kanlaon, only to be thwarted by a volcanic eruption, no less, and an anxious Angelo Bibar telling us that in fact, we were on the danger zone. My second trip saw me finally reaching the summit of Kanlaon, plus, a traverse of Mt. Talinis – in a span of four days – the highlight of the 'Visayas Voyage'.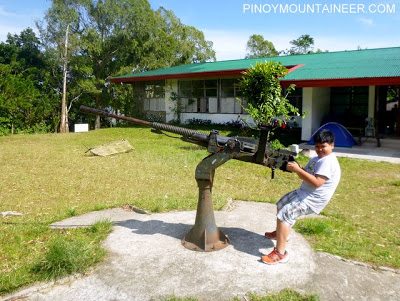 Today, after more than three years, I finally had the opportunity to climb in Negros again, this time up Mt. Mandalagan, in the North Negros Forest Reserve. Mt. Mandalagan, just like Mt. Talinis, is not a straightforward hike that involves aiming for the peak from the trailhead. Within its realm lies several points of interest, which you can combine depending on your time allowance, and of course, your strength. I only had one day so I opted for the conventional trek done by most hikers: Up one of Mandalagan's peaks, down to Tinagong Dagat, then back at the jumpoff.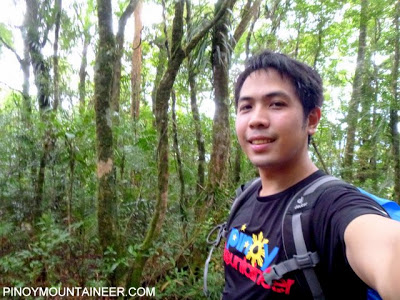 So, early this morning, I went to Brgy. Patag, Silay City – the trailhead whicb also happens to be a very nice picnic and camping ground. I was accompanied (and hosted here in Negros) by the Agarao family, my kinsmen from Victorias. It took us 1.5 hours to reach the 'Hospital' – said to be a former mental hospital and then a Japanese base during World War II. There, they settled for a picnic while I secured two guides to take me to Tinagong Dagat.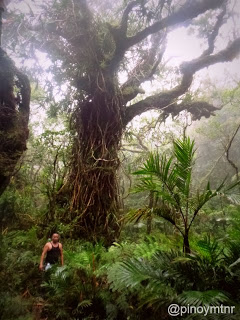 We started trekking at 0930H. Almost immediately,we came upon a beautiful forest no different from those of Mt. Kanlaon: with the majestic almaciga trees. I constantly savored the environment, hoping to encounter some nice flora and fauna. My hope was realized, but to my great woe: A swarm of bees suddenly pursued us! Just like I did in Alto Peak where I was also pursued by bees, I ran frantically, but this time, the bees still managed to sting me – six times!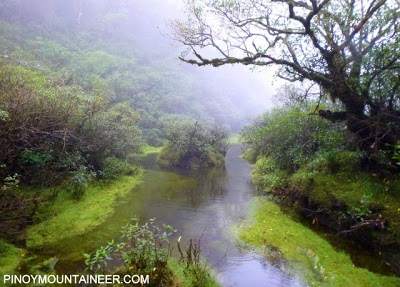 The sprint from the bees may have expedited our trek, because not long afterwards, we were at the Alimatok campsite, which was just an hour away from Tinagong Dagat. Continuous ascents brought us to over 1500 MASL, and past the highest point, a twenty-minute descent took us to the beautiful crater. At first, we had to wade through swamps, then the vast 'hidden sea' was before us, made mystical by the fog that enveloped it. I took a dip in the waters, momentarily relishing the apartness.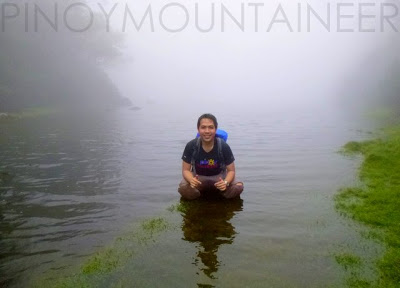 Then, it was time to head back — I did not want to keep my kinsmen waiting. So we started descending by 1315H. Along the way, I met some hikers from Bacolod, Silay, and Dumaguete. The trek back was unremarkable: and thankfully so, for I did not want to encounter the bees again! By 1610H, we were back at Patag, and the post-climb dinner of Negros' finest seafood was very memorable as well. What an enjoyable day!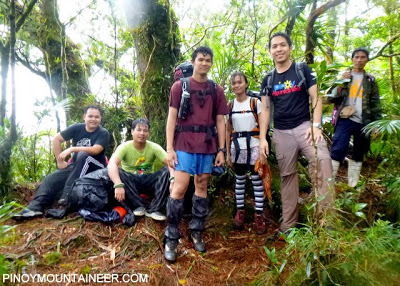 The blogger thanks his kinsmen in Victorias City, Negros Occidental – the Agarao family – for accommodating him in this trip .
THE BLOGGER'S HIKES IN NEGROS
pre-Hiking matters: Mt. Kanlaon (February 2008)