Hiking matters #285: Twin Dayhikes III – A greener (but still hot) Mt. Tagapo above the floodwaters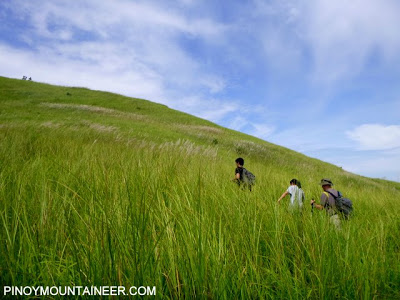 Yesterday's "Twin Dayhikes III" follows the twin dayhikes of Tagapo and Sembrano that I did last April 21 (Hiking matters #256 and 257) and is the third installment in the 'Twin Dayhikes' series that I have been doing with Trail Adventours. The first climb, Mt. Tagapo, is set on Talim Island, which is at the heart of Laguna de Bay.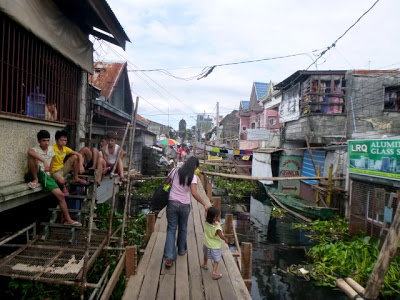 Binangonan and Talim Island were still heavily flooded. Heading towards the port towards our chartered boat to the island, my feelings of sympathy intermingle with a sense of admiration for the adaptability of the people to dire situations. The network of hastily-constructed bridges and footpaths – like this one in Binangonan, Rizal – give me hope that we can literally rise to the challenges of the an ever-changing world.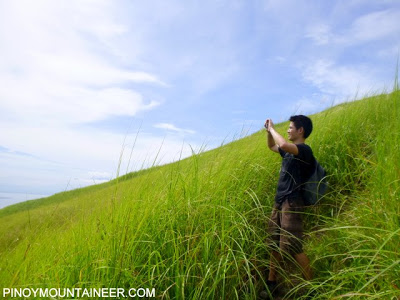 We arrived at Brgy. Janosa which was likewise flooded; Kuya Archie was at hand and after last-minute preparations, we started trekking. We then entered the familiar trails surrounded by bamboo, then woodlands. It was hot – not as hot as my previous Mt. Tagapo climb when we really felt as if we were inside an oven – but still very hot. After over an hour, we reached the grassland area again.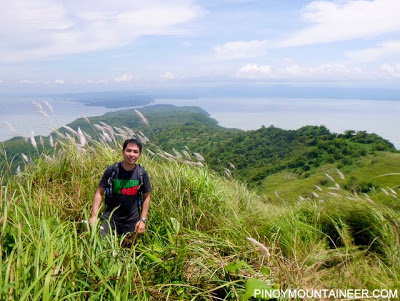 This time around Mt. Tagapo was greener, and thus, more beautiful. The peaks of Banahaw peeped from the clouds, and Mt. Makiling was there as well. It was very nice to be at the summit and to see yourself surrounded by Laguna de Bay. Tagapo is really an easy mountain; it is only the heat and humidity that makes feel "difficult".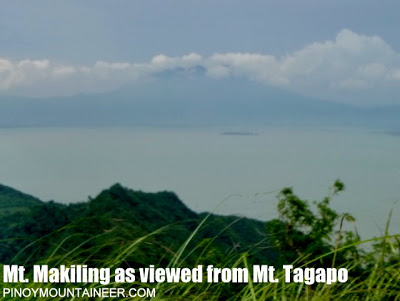 After spending some time at the peak, we immediately descended, and as soon as everyone was ready, we headed back to the mainland. For the first timers who joined the hikes, perhaps the prospect of another mountain, after the heat and fatigue may have been daunting, but everyone's positive attitude reassured me. The next destination was Mt. Sembrano, which would prove more difficult.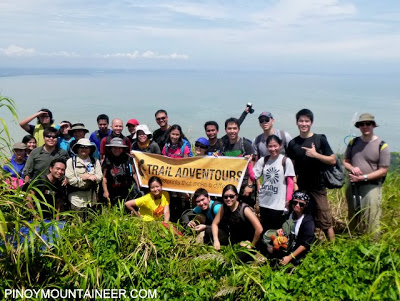 PinoyMountaineer thanks Trail Adventours and everyone who joined the Mt. Tagapo trek!