Sun Postpaid: The good choice in an adventurer's life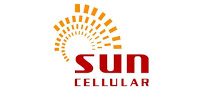 Life is a matter of choice. Being adventurous, being happy, being successful: these things are not a given; but the everyday decisions we make turn these ideals into part of our lives, and part of who we are.
I've always loved adventure, especially the outdoors and traveling. I climbed my first mountain at 8 years old, and I've never stopped going further and higher. My latest hike was a trip up Stok Kangri, in the Indian Himalayas, at 6153 meters above sea level. Even when I'm busy, I make it a point to choose to go on adventures, because even though they're physical challenging, they're mentally relaxing. I've never regretted my choice of pursuing these adventures, because they have enriched my life and broadened my horizons.
SUN has always been my good choice as well. It fits my adventurous lifestyle, because it enables me to connect with the people who are part of : my fellow hikers, the people I need to contact for the hikes, as well as my loved ones. The unlimited calls and texts that come at affordable rates are valuable features that allow me to communicable with anyone, anytime.
Moreover, one thing I love about Sun is the great internet connectivity it provides me. Whether at work or in school in Manila, or preparing for my next hike in Bicol, Cagayan de Oro, or Davao, its 3G connection enables me to share my experiences to my blog readers at the soonest possible time.
Good choices make life itself an adventure, and for me, Sun Postpaid is a great part of it.
Note: This is a sponsored post.