Hiking matters #307: Metacomet-Monadnock Trail in Massachusetts: The Seven Sisters Traverse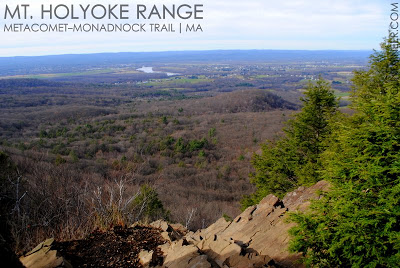 AMHERST, MA – Continuing my hike of the Mt. Holyoke Range (see Hiking matters #306), after a nice and quick lunch, I went up Bare Mountain using the same Metacomet-Monadnock Trail from Notch Visitors Center. This time, having crossed over from the Mt. Holyoke Range State Park, I entered the Skinner State Park. I continue the trek on an east-to-west direction.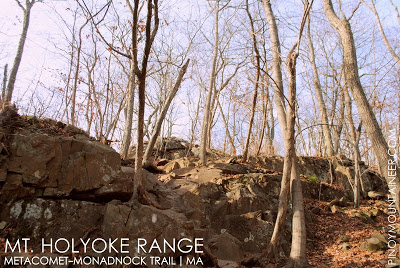 This section of the trek is known as the 'Seven Sisters Traverse' because the range looks like seven peaks when viewed from the lowlands. Actually, however, I couldn't identify which peaks these seven were, for I counted more (at least nine) peaks in this trek that was full of up and downs, and is more challenging than the previous trek from Long Mountain.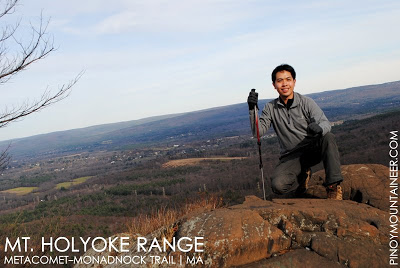 The first peak, or 'sister', was Bare Mountain, which was just 30 minutes or so away from the Notch Visitors Center. From here, the view of Mt. Norwottuck was beautiful, and I caught my first glimpse of the lovely Connecticut River. As in Norwottuck, I was treated to a nice panorama of the nearby towns, and the vast plains of Massachusetts.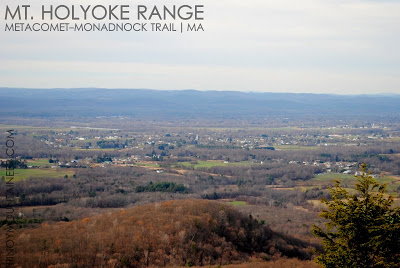 Then, the ridge walk ensued, something which Section Hiker describes as "surprisingly difficult" — and I kinda agree with him. Especially with the time pressure I had, and the sleepless, exhausting travel from Manila, it gave me a challenge which would later make this hike more special. The sun was fast descending, and I didn't have time for photos, let alone more self-portraits! Anyway, the peaks more or less looked the same.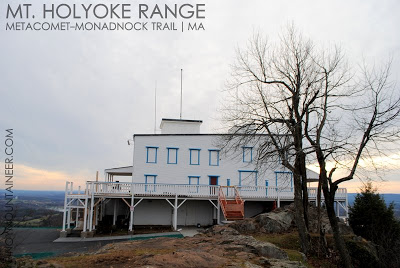 At 1515H, I arrived at Mt. Holyoke, the last of the Seven Sisters, and site of the 'Summit House', a notable building that was once a popular mountain hotel, with a monorail to boot. Then, at 1535H, I started descending, reaching the entrance of the park by 1610H, where my sister Christine was waiting. I thank her and my brother-in-law Neal for making this trip happen! We headed to Amherst for dinner and groceries, and for the first time in a long while, I had a good night's rest.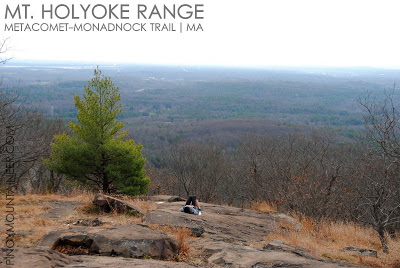 Perhaps, as a fitting end to the day's fantastic hikes, let me quote a verse from Robert Frost's "The Sound of the Trees" in Mountain Interval (1920):
I shall set forth for somewhere,
I shall make the reckless choice
Some day when they are in voice
And tossing so as to scare
The white clouds over them on.
I shall have less to say,
But I shall be gone.




METACOMET-MONADNOCK TRAIL | MA
Hiking matters #306: Mt. Norwottuck, Mt. Holyoke Range
Hiking matters #307: Seven Sisters Traverse and Mt. Holyoke
Hiking matters #308: Beautiful Mt. Tom and its basalt cliffs