Hiking matters #454: A loop hike of Buford Mountain in Missouri
ST. LOUIS, MISSOURI – I had feared that I would a hike-less month in the course of my scholarly visit here in the US – it would have been the first time since 2010 that I'd had a month without hiking! Thankfully, my colleague Carolyn Powers – who loves the outdoors as much as I do – rescued me from my usual Forest Park walks and we hiked Buford Mountain.
Buford Mountain, a nearly two-hour drive from St. Louis, is part of the famous Ozark Mountains, and although just over 500 MASL, it is one of the highest mountains in Missouri! Moreover, the trail itself is a good 10.5 miles – which makes for a worthy dayhike.
We started trekking at around 0900H. The weather was forecast to be cloudy but there was actually a light drizzle in the first part of our hike. Fortunately the ground was not muddy and it was a straightforward trek through the forest of oak and hickory, until we reached the ridgeline.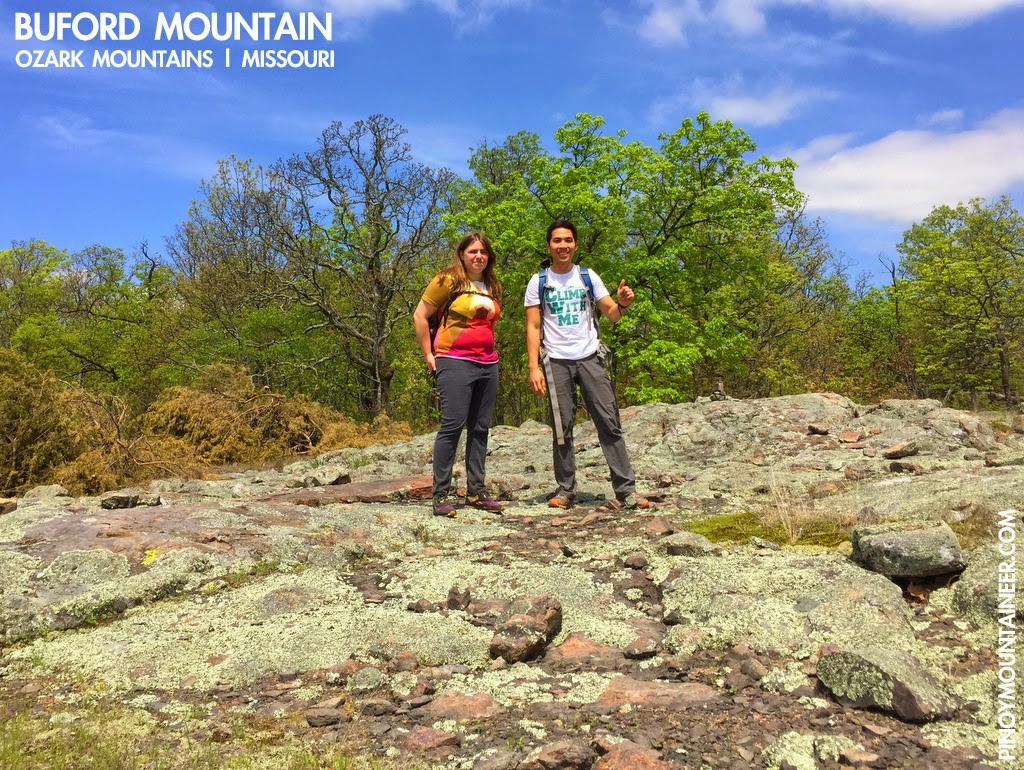 The ridgeline features five peaks, each with a glade. There were ups-and-downs of 100 feet or so, but all very relaxing. The highlight was Bald Knob, which does have a knob-like rock where one could stand and enjoy a view of the Arcadian and Belleview Valleys.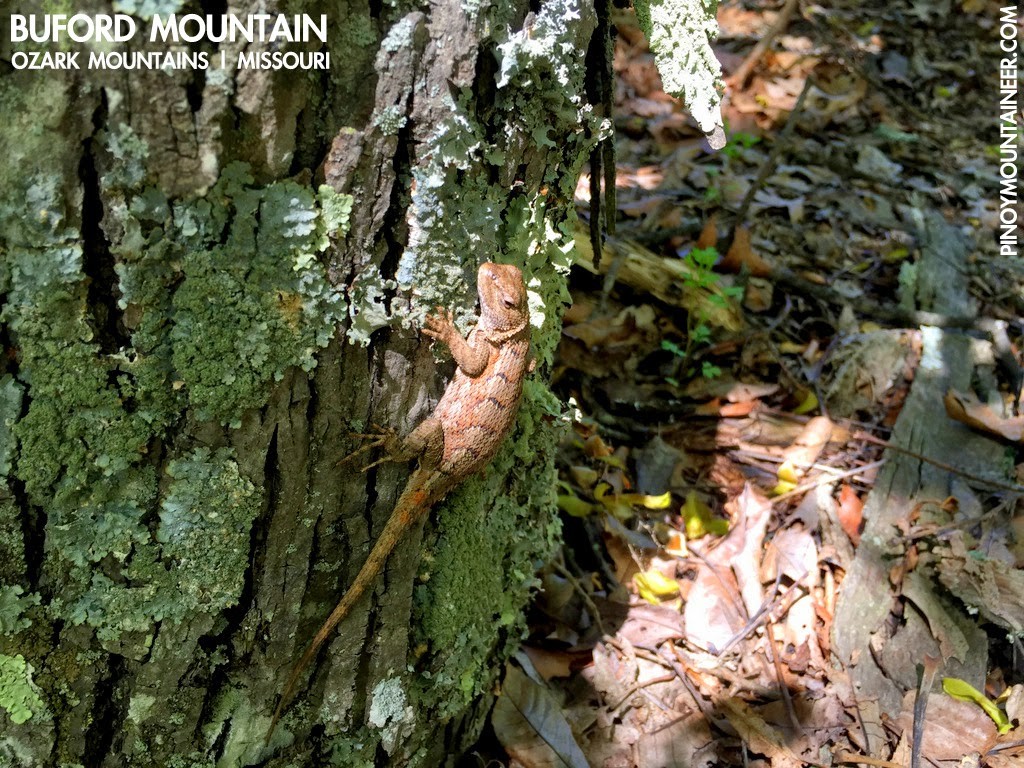 From Bald Knob, we made a descent, and this is we started to see all kinds of wildlife – a turtle, two snakes, a nice lizard, and a tiny frog! Not to mention all the birds Carolyn identified. It was a delight to see al those animals, and the weather also turned for the better; it was sunny by the time we had looped back to the ridge.
By1500H we were back the trailhead, satisfied with the day's adventure. As a bonus, we managed to swing by the Lone Elk County Park in St. Louis, where we saw some buffalo. Altogether, it was a great time in the outdoors! Thank you Carolyn Powers for making it possible!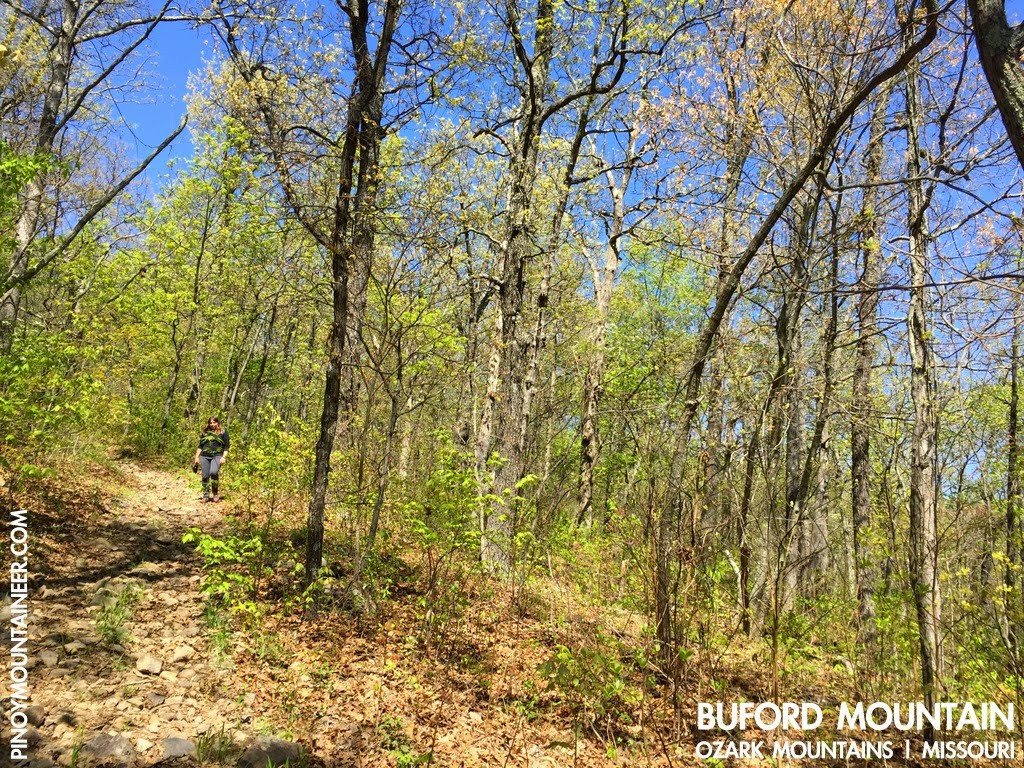 SPRING HIKES IN THE US (2015)
Hiking matters #453: Camelback Mountain, Phoenix, AZ
Hiking matters #454: Buford Mountain, Missouri
Hiking matters #455: Castlewood State Park, St. Louis, MO