Photoessay: Mt. Ragang – Images of Mindanao's Most Elusive Peak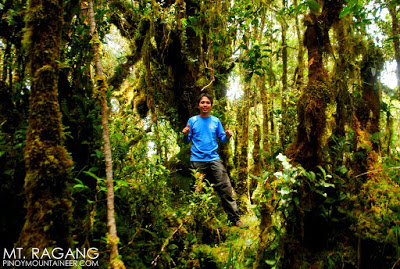 At the mossy forest summit of Mt. Ragang
On April 4, 2013, My team and I reached the summit of Mt. Ragang, in what might be the first climb done by outsiders up the mountain, which lies at the heart of the Autonomous Region of Muslim Mindanao. We found not a mountain, but a mountain range that is comprised of several high peaks, and I believe that the complete exploration of all these peaks would alter the list of the highest mountains in the Philippines. Two of the peaks – Mt. Ragang and Mt. Piapayungan – are higher than 2700 MASL and are three kilometers apart from each other, making them further apart than Dulang-Dulang and Kitanglad. En banc, the range is currently considered the 7th highest mountain in the Philippines.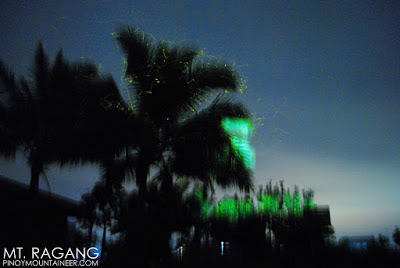 Fireflies at the jumpoff, where we spent the night before the hike
I am still preparing the itinerary and coordinating with the local government on the possibility of establishing the mountain as a regular hiking destination, security concerns permitting. Meanwhile, let me share some of my favorite photos in our hike, which lasted for four days – April 2-5, 2013. These images are probably the first photos taken on the mountain: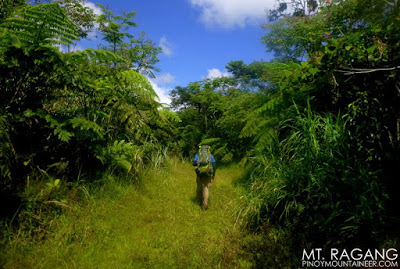 The first part of the trail is an wide, overgrown path that used to be an
illegal logging road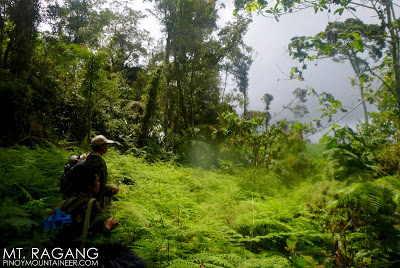 The photo demonstrates how overgrown the path is.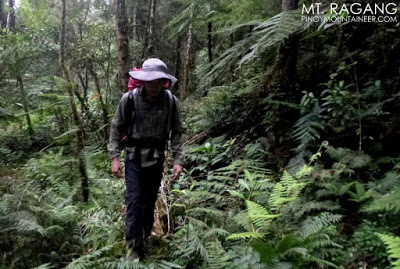 A more spacious part of the trail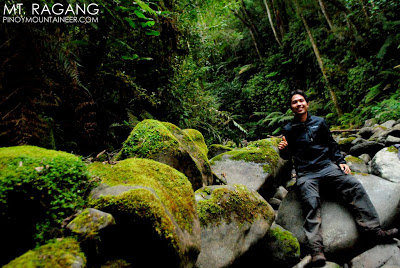 The two campsites are both located on streams.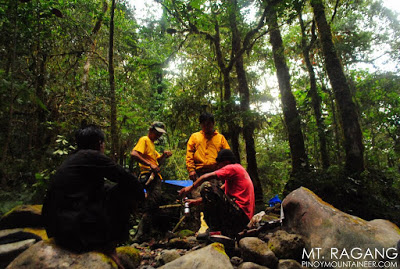 Photo showing our campsite on Day 2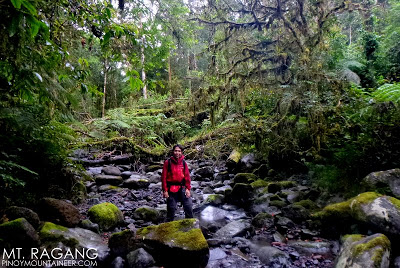 Some sections of the trail pass through rivers
The summit assault is a mix of mossy forests and cogon slopes.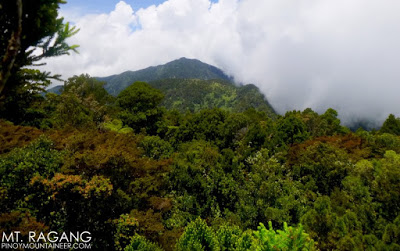 Mt. Piapayungan as viiewed from Mt. Ragang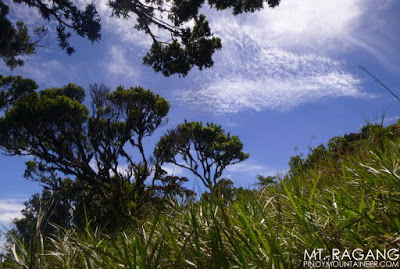 The summit assault is reminiscent of Mindanao's other high peaks.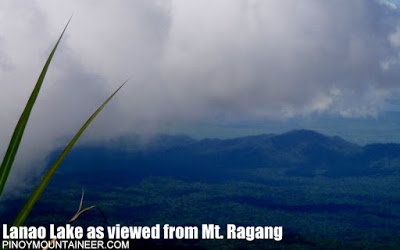 Lake Lanao as viewed from Mt. Ragang. Unfortunately, the clouds had
begun to cover the skies by the time we were high enough to see the lake.