Hiking matters #391: A morning hike up Mt. Talamitam in Nasugbu, Batangas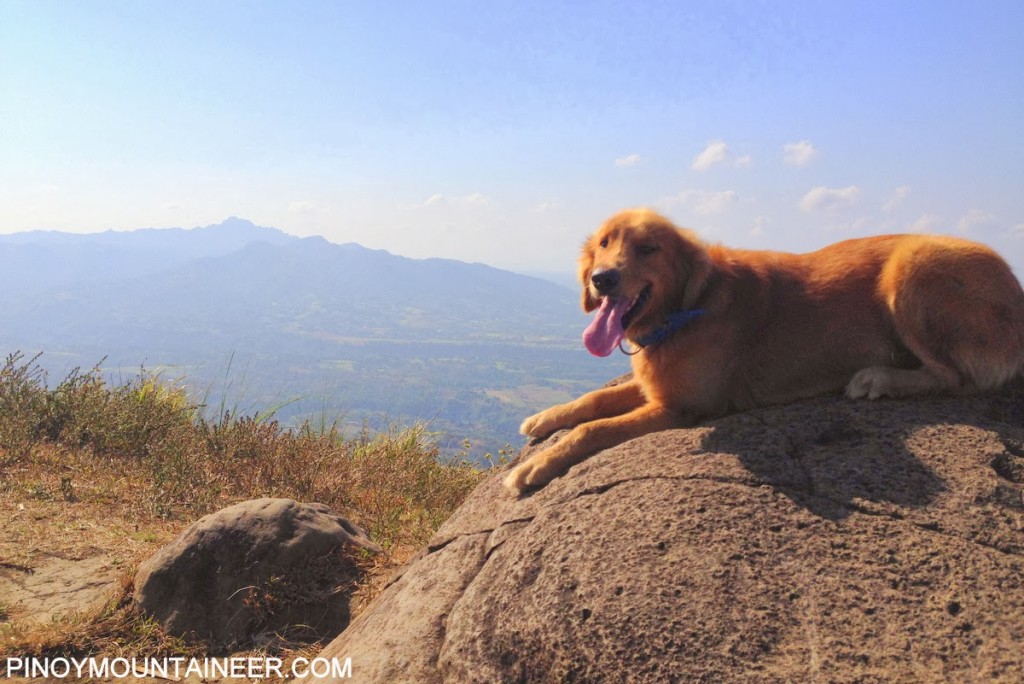 Last Saturday I had the opportunity to return to Mt. Talamitam, an easy hike a bit further than Mt. Batulao in the same road coming from Tagaytay. Joining me from Los Baños was travel blogger Journeying James – with whom I have several hikes already – as well as Karina Gadong and Sheena Halili. My Mt. Elbrus teammate Niel Dagondon and his wife Nicole caught up with us along the trail, together with their golden retriever, Buddy.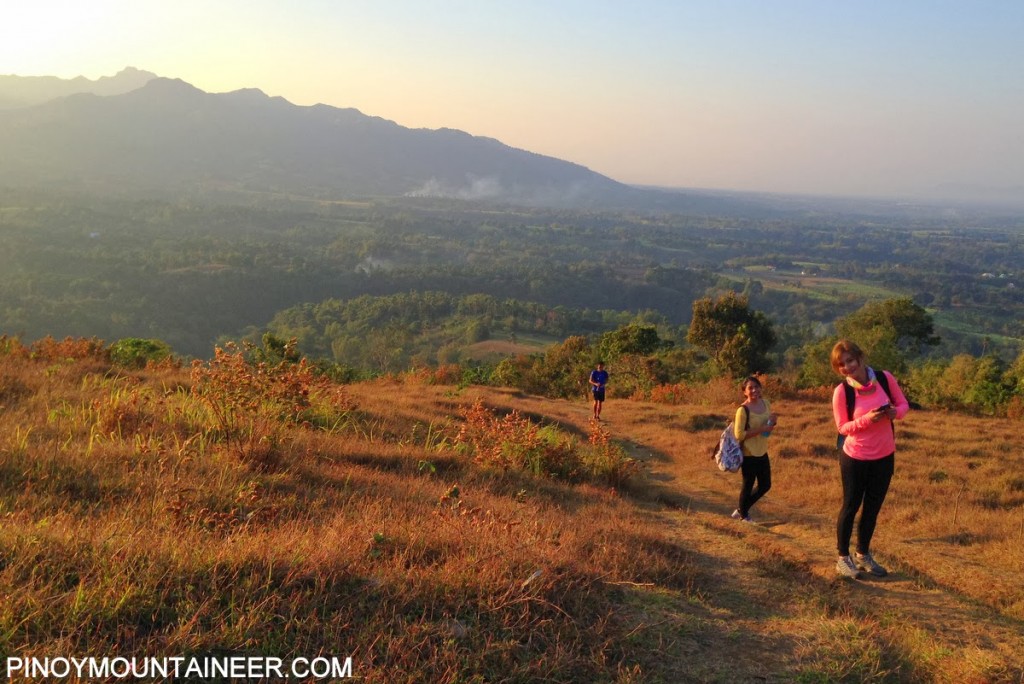 Accompanied by the teen guide Kenneth, we started trekking at around 0615H and the sun had just risen, casting a amber glow upon the bare soil that (unfortunately) characterises the mountain. It is very advisable for hikers to have an early start in Talamitam, otherwise it can get scorching hot, having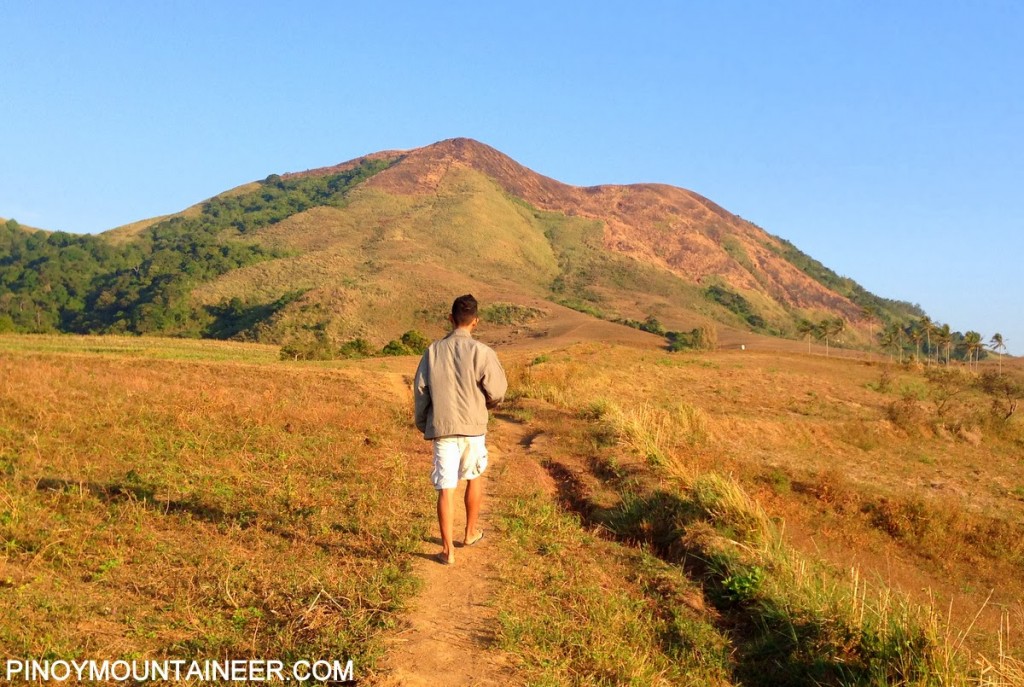 The trail is straightforward, and easy to follow – you can see the mountain right ahead of you, and the trail menders right through the slopes that are part barren, part grassy. Unfortunately, the cows and carabaos don't practice Leave No Trace – but they are otherwise harmless, and adds a bucolic feel to the mountain.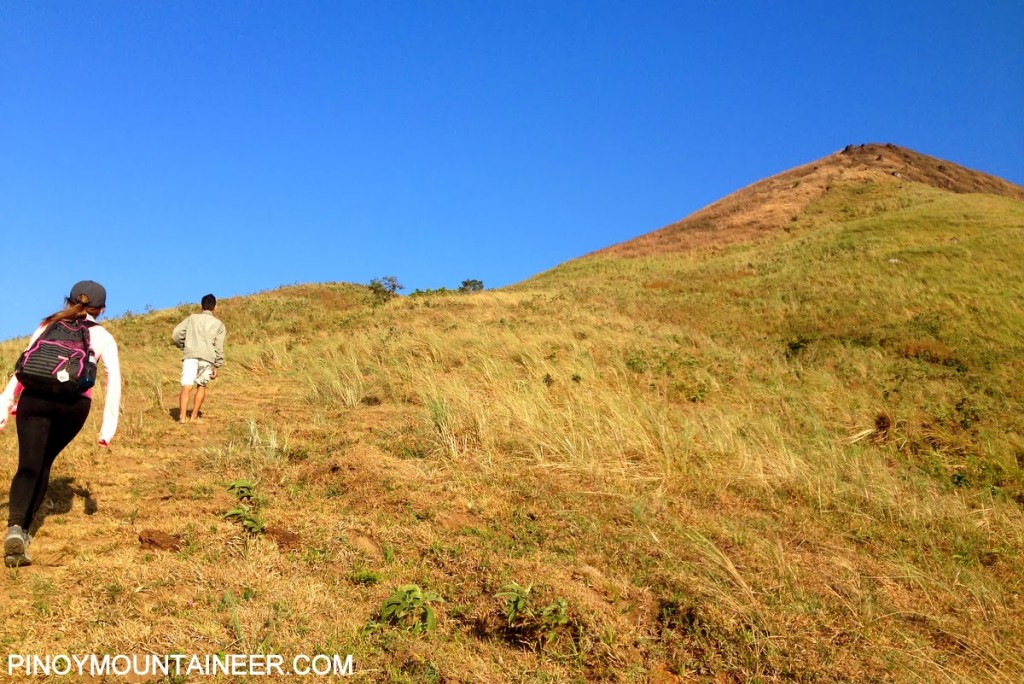 We were lucky that it was windy when we were hiking, mitigating the heat – and the summit assault now feels more manageable and established than before. By 0800H we were at the summit, enjoying the view of Batulao and Pico de Loro which were opposite each other. It was Buddy, their golden retriever, that provided joy – and photo opportunities – to our group and the mountaineers we met.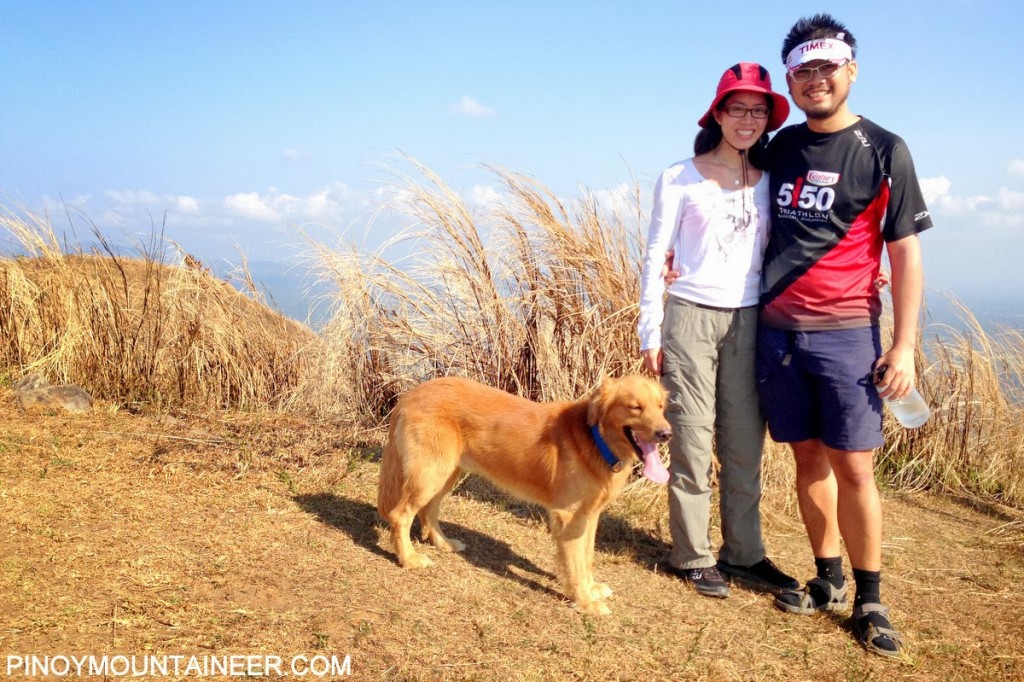 Altogether it was a nice hike. I was tempted to go to Batulao for a Twin Dayhikes but opted for a healthy lunch in Tagaytay instead (I'm dropping the bulalo tradition); by mid-afternoon James and I were back in Los Baños. Greetings to everyone we met along the way!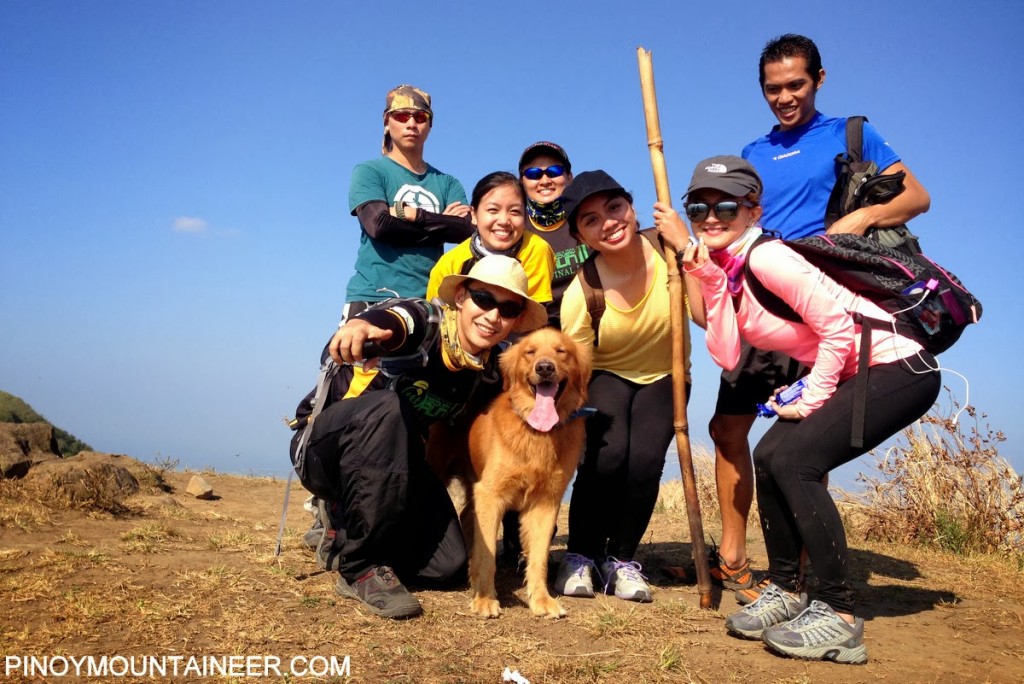 PINOYMOUNTAINEER IN MT. TALAMITAM
Hiking matters #133: Twin Dayhikes – Talamitam and Batulao
Hiking matters #266: A verdant Mt. Talamitam
Hiking matters #391: A morning hike up Talamitam