Hiking matters #266: This time, a verdant (but still hot) Mt. Talamitam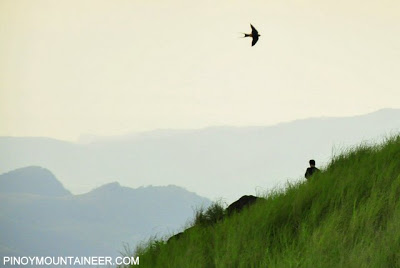 In Part II of the Twin Dayhikes trip I did with
Trail Adventours
yesterday, we headed from Mt. Batulao's trailhead further on the road to Nasugbu to climb
Mt. Talamitam
. When I did the Twin Dayhikes last year, we did it in reverse, Talamitam first, then Batulao (
Hiking matters 193
and
194
).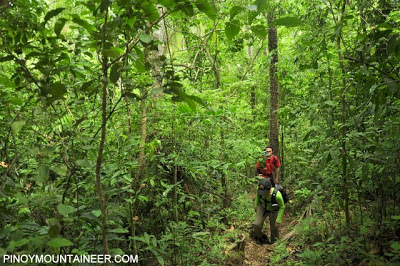 It was already 1330H when we started trekking from the registration area and paid P25 each. Since there were almost 20 of us in the party, we asked a local kid, Kevin, to join and guide our group. The trek starts with a quick descent to Talamitam river, and from there, it is uphill throughout.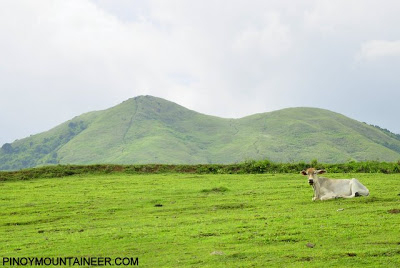 Talamitam can get very very hot, especially in summer, because it trail passes through mostly open fields – a gradual walk up to a plateau and then a summit assault. Done at noontime or early afternoon, this trek can be very exhausting — don't forget to protect yourself from the sun!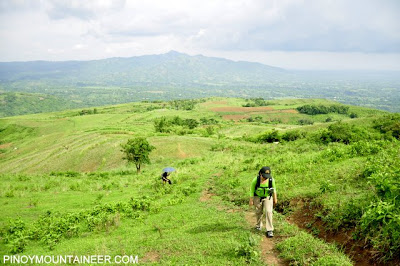 Still, the Talamitam trek is actually shorter than that of Batulao, and with favorable conditions, the trek can be finished at average of 2 hours. When we reached the summit, the clouds began to come in, as did the winds, and it was very refreshing!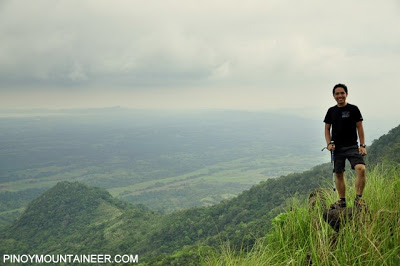 I am beginning to develop a fascination for mountain birds, thanks to Mike Lu, Paula Peralejo, and Charlie Fernandez. The barn swallows that orbited the summit were a delight to me, and I took a lot of pictures of them!
Before starting descent, I tried to spot some of the visible peaks, and aside from nearby Batulao and Pico de Loro, I was fascinated to see the western face of Mt. Maculot, around 35 kms away, as well as the majestic Mt. Benogongon in Ambil island and Mt. Gonting in Lubang island! These two island peaks are a worthy subject of a future exploration!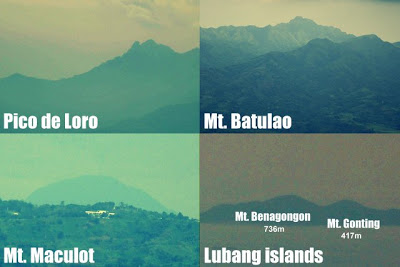 We were back at the jumpoff at 1700, and since it's green mango season, I ate three, of course, with rock salt — one of my favorite snacks especially when I'm in the province! Thanks to the very hospitable locals for accommodating us and sending us green mangoes as pabaon!
TWIN DAYHIKES: TWO CLIMBS IN ONE DAY
Batulao and Talamitam (May 12, 20122) 265
266