Hiking matters #407: The new 'Jungle Trail' from Sabang to Puerto Princesa Underground River in Palawan
PUERTO PRINCESA  – One of Palawan's top attractions is the Puerto Princesa Underground River, and the two trails leading to it from Sabang beach – the 'Jungle Trail' and the 'Monkey Trail' – were popular among tourists. These trails, however, have been replaced by a new Jungle Trail, which opens this month after a hiatus of about a year. Upon the invitation of the park officials, I visited the trail together with Jip and Jessa, my Mt. Bloomfield companions (see Hiking matters #406), and our Puerto Princesa friends Jared and Brenton, who also joined me in Mt. Victoria (Hiking matters #412-413).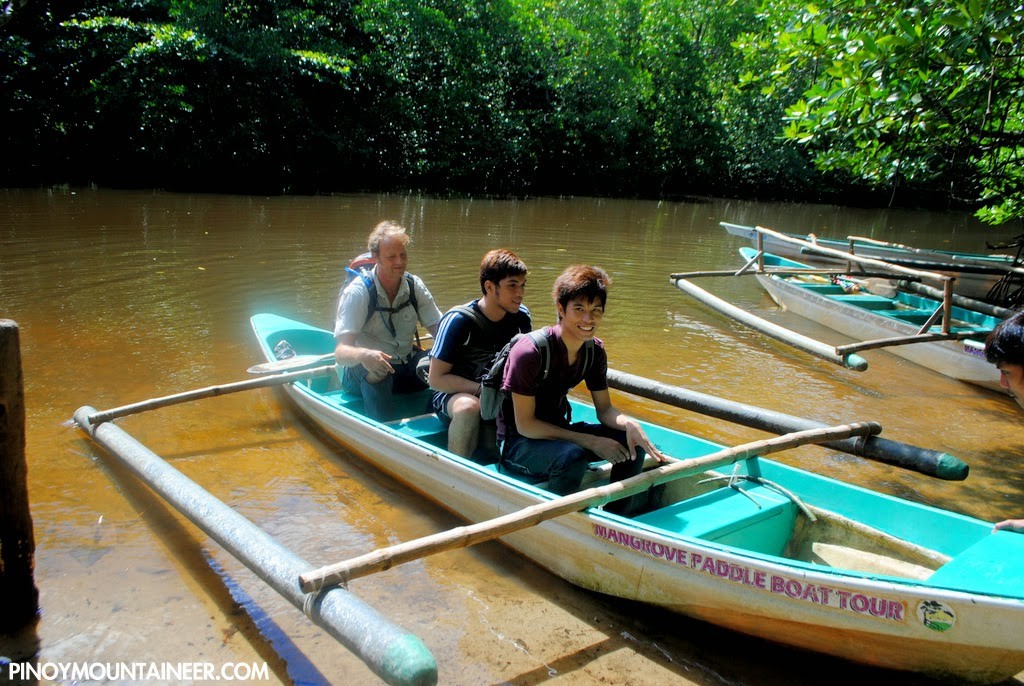 The roughly five-kilometer trail starts in Sabang Beach, passes through a lowland forest in the shadow of Mt. St. Paul, and ends where the Puerto Princesa Underground River tour begins. First, you have to cross a small stream where mangrove paddle boat tours take off: just ask the boatmen to transport you for the short crossing.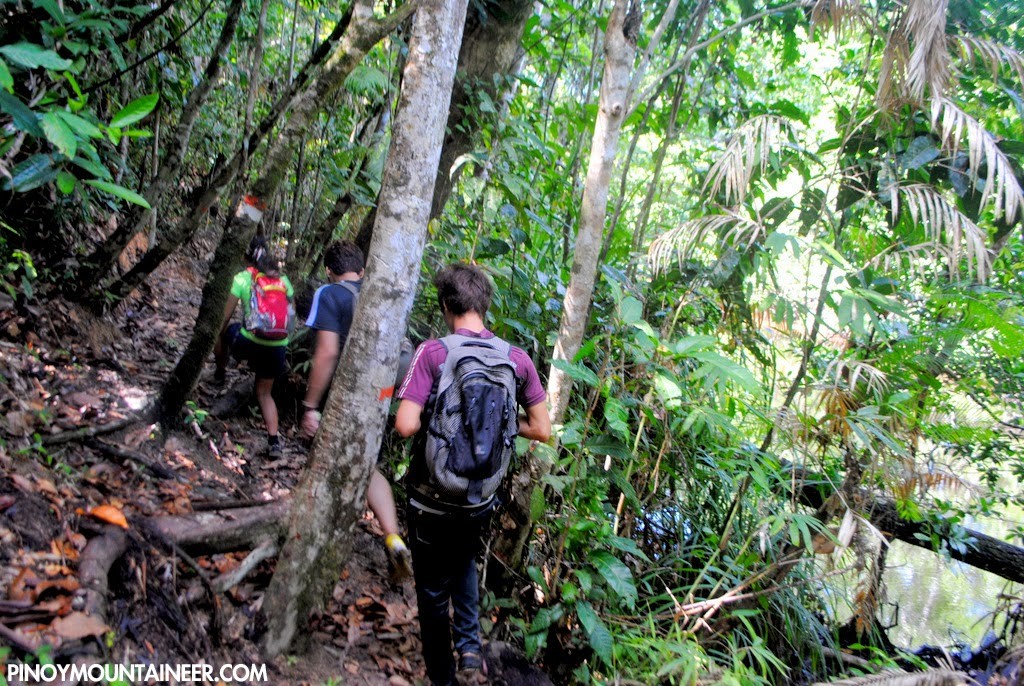 The forest is typical of Philippine lowland forest: the Malipunyo Range comes to mind. For foreigners not used to the tropics, this will be a delightful environ, while local mountaineers would find themselves on familiar ground. In any case, the trail is nice to walk on, being well established, but beware of mosquitoes and their friends: I think this is one of the trails where insect repellant is a must.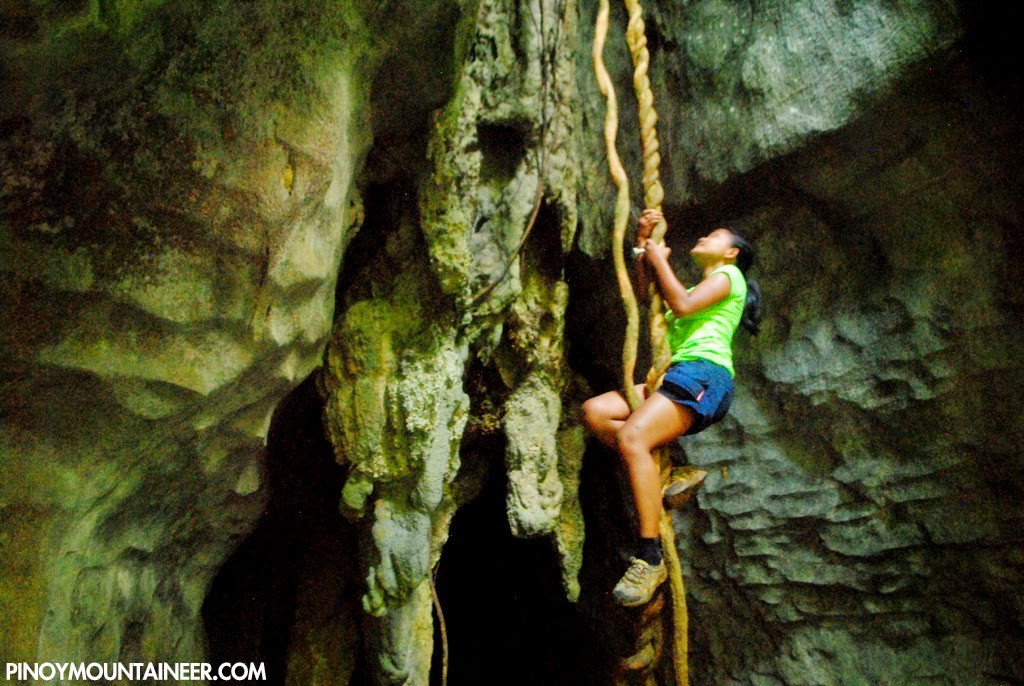 It is the limestone cliffs, however, towards the end of the trail, that count as a highlight of the walk, that can easily be done in 1-2 hours. Some are cavernous, and can be explored with your guide (they will make guides a requirement). As in many national parks around the world, wooden planks and stairs have been installed to protect both the hikers and the rocks.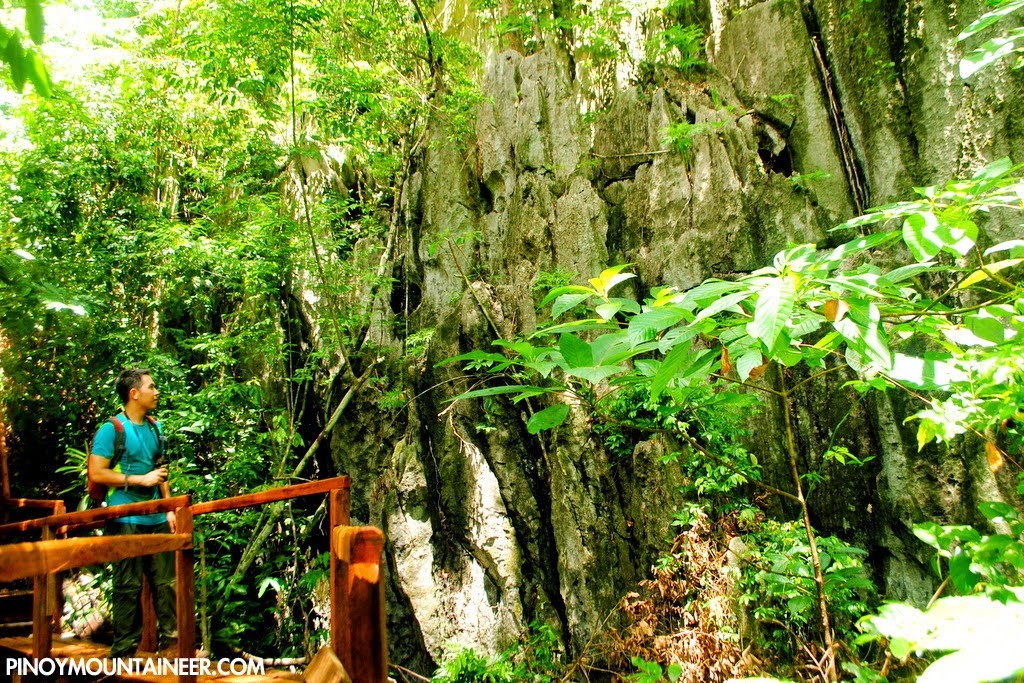 Monkeys dwell in the karst forests. While it is always nice to see animals in the wild, these monkeys are notorious for preying on hikers' food, so you better be careful. Past the limestone cliffs, as you reach the end of the trail, you can see the Palawan water monitor (Varanus palawanensis), an endemic species of monitor lizards.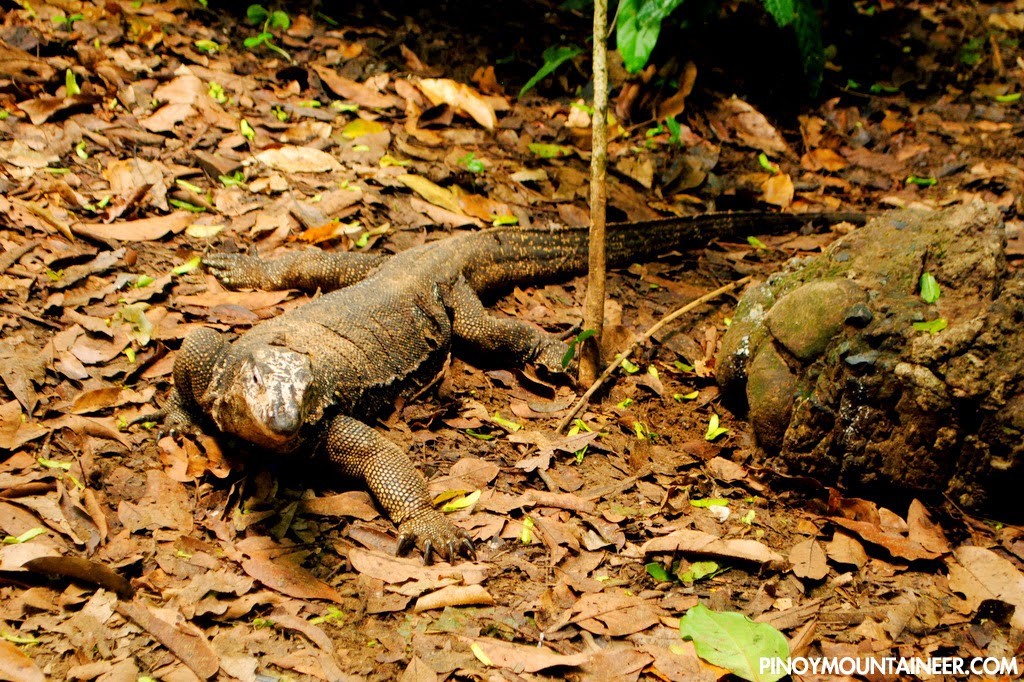 In our case, since we've all seen the Underground River, we decided to have a 'take 2' of the Jungle Trail, diverting a bit to the Ranger Station and a good section of beach to break the monotony of the jungle trail. In all, it turned out to be a 10-11 kilometre day. Not bad for the legs at all! I recommend the Jungle Trail for folks who are going to the Underground River. And for hikers wanting something more substantial and scenic, there is Mt. Bloomfield – which invitingly looms ahead for those coming back from the Underground River – or, as in our case – the Jungle Trail.