Hiking matters #417: Mt. Bahile, a hidden gem in Puerto Princesa, Palawan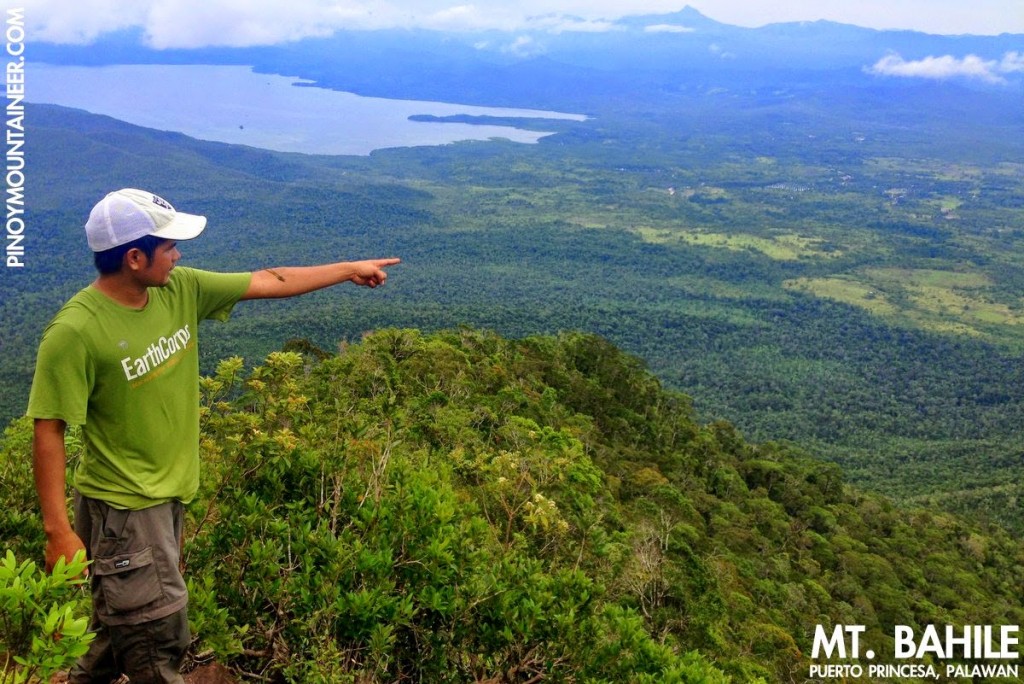 At the summit of Mt. Bahile in Puerto Princesa, Palawan with Ulugan Bay
and Cleopatra's Needle at the background
PUERTO PRINCESA, PALAWAN – After a hiatus of over a month, I finally had the opportunity to climb in Palawan again, and my sixth mountain in the province turned out to be another special one: Mt. Bahile, located in barangays Salvacion and Bahile, which lie along the road from the city proper to Sabang. This mountain is connected by a saddle to the larger Mt. Tapyas – a potential traverse – and the two mountains are visible in the City Baywalk, somewhat reminiscent of the Banahaw-Cristobal pair.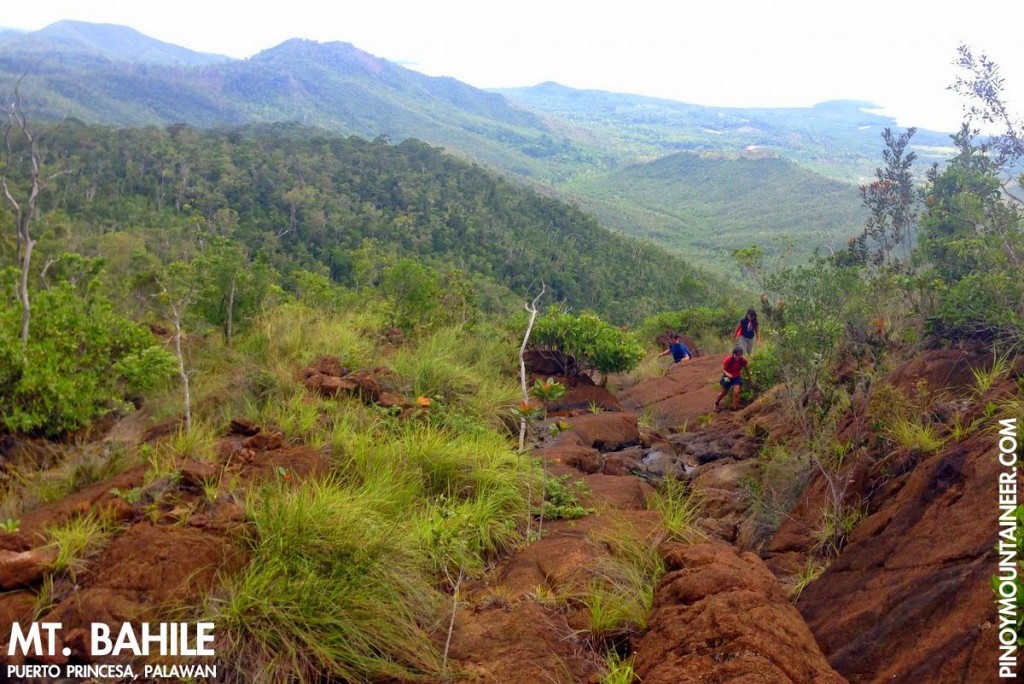 Joining me in this hike were my friends Dr. Arnaldo Favila, Jr, a Puerto Princesa-based orthopaedic surgeon, PSU college student Julius de Vera, sisters Jessa and Kate Garibay, and Ronald Amada, who also guided us in Mt. Beaufort when I had just arrived in Palawan (see Hiking matters #405). Though there are several possible entry points, we started a hike at Rural Agricultural Center in Barangay Salvacion – a roughly 45-minute drive from the city proper.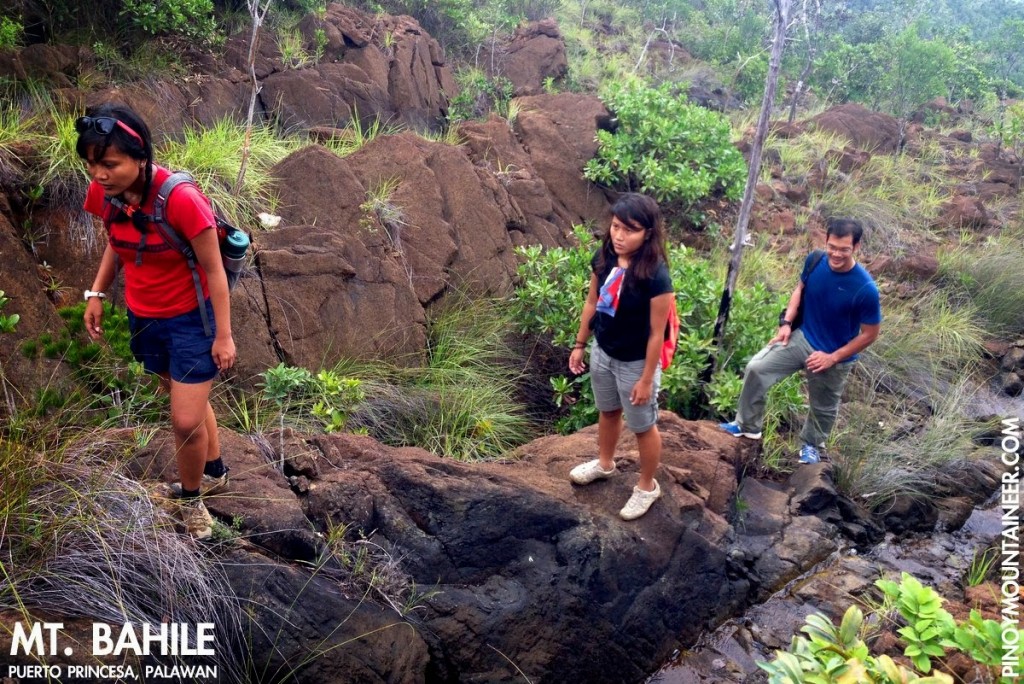 '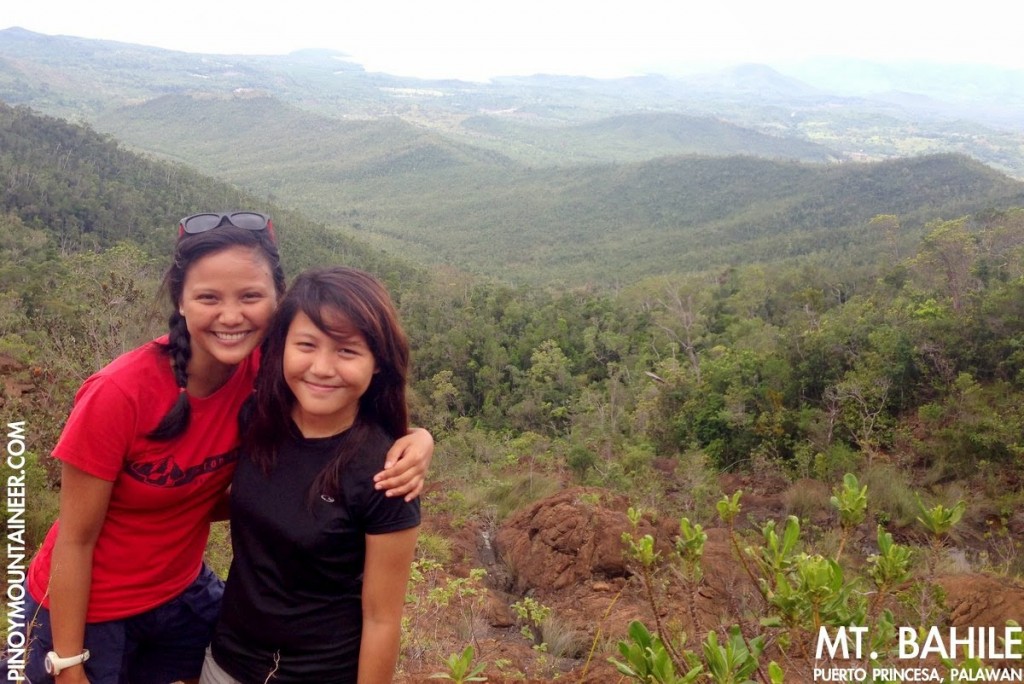 After an initial walk through a relatively flat woodland, the trail passes through a delightful section of ultramafic rocks – in the same vein as the nearby Mt. Bloomfield (see Hiking matters #405) –  and gives way to (largely) ultramafic forests. Because the trail goes on a western bearing, Honda Bay would usually be behind you when you trek – together with its beautiful islands. This combination of scenery and forest makes it, in some ways, a Mt. Bloomfield and Mt. Beaufort rolled into one.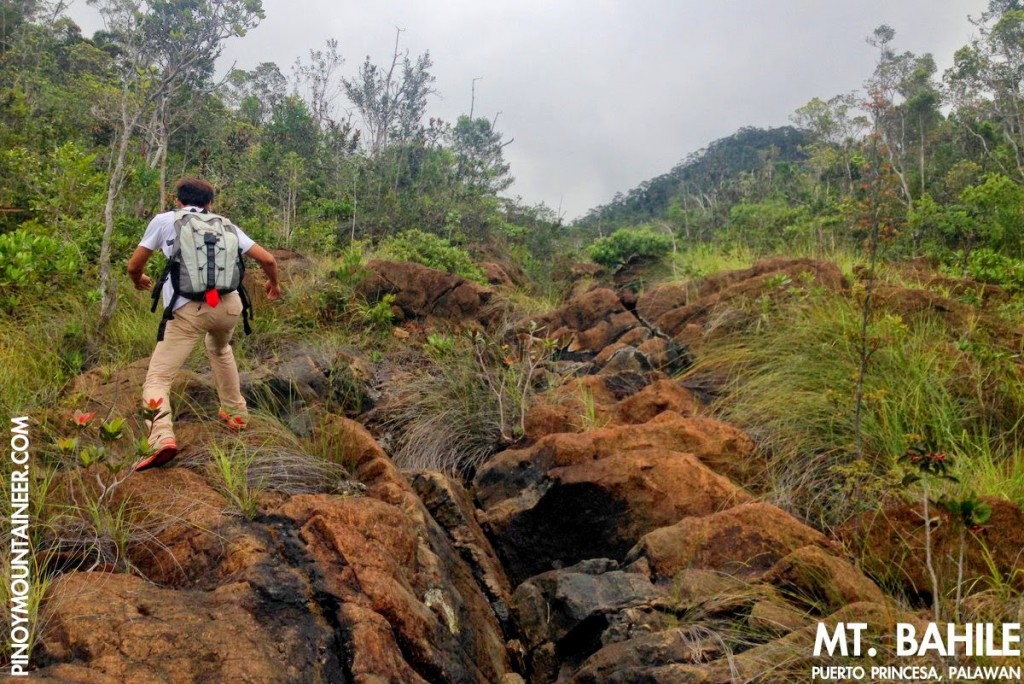 The wildlife is amazing – we saw some birds and a couple of interesting snakes in the trail. The first was, as per Dr. Brian Santos, a Bornean keeled green pit viper (Tropidolaemus subannulatus), and the second was an equally colourful common mock viper (Psammodynastes pulverulentus). I am sure we would have seen others, had our eyes been trained.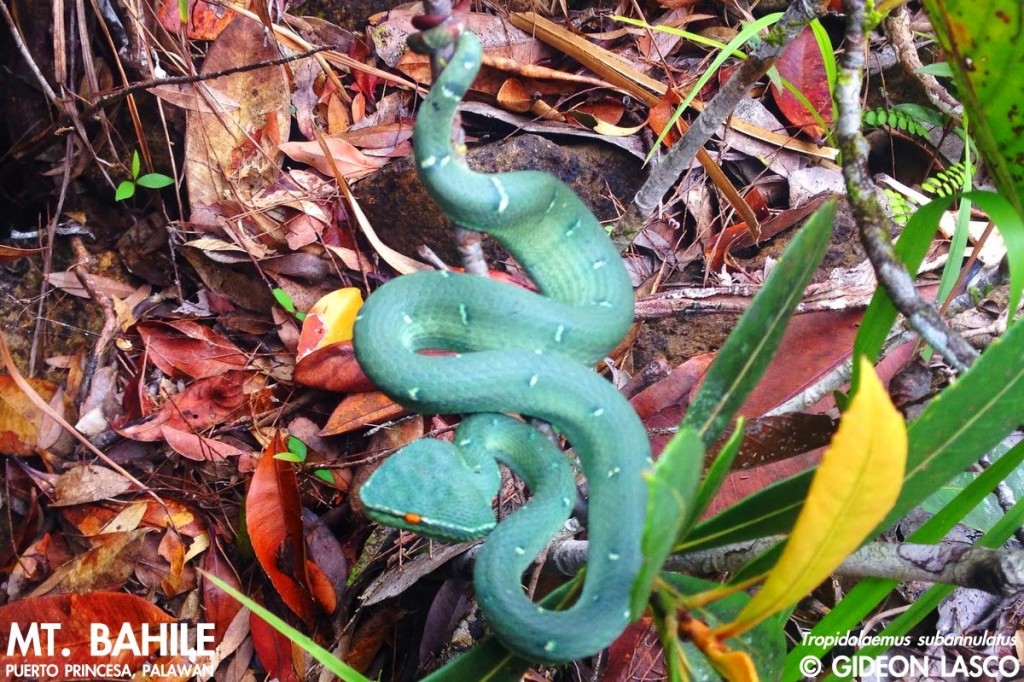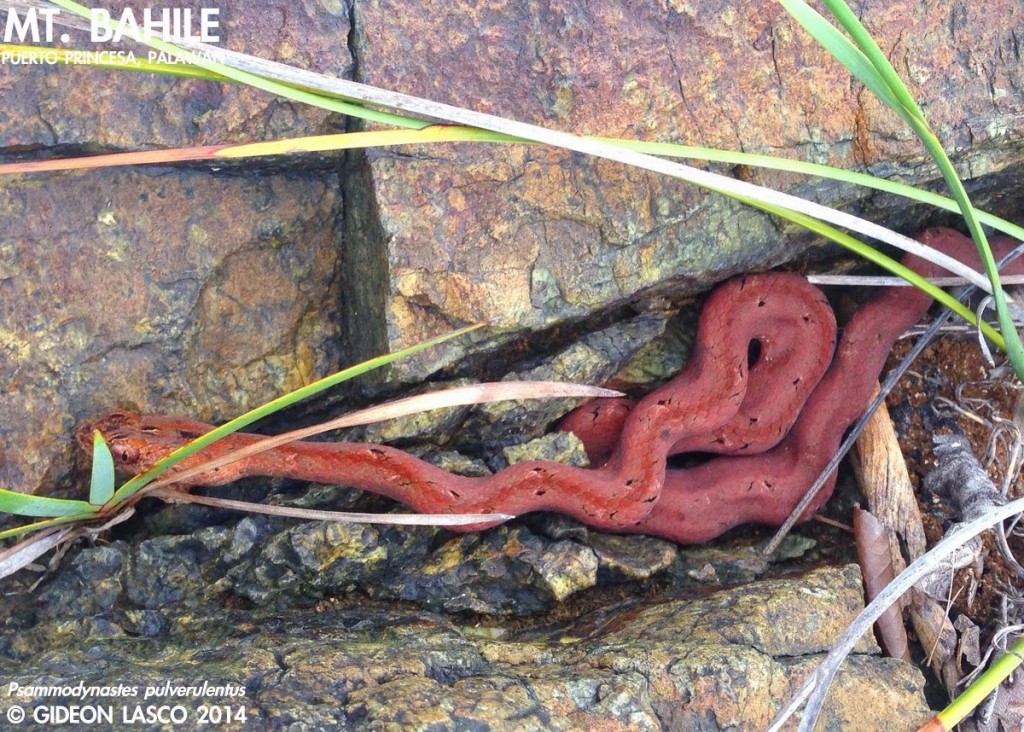 The summit is foreshadowed by the return of the ultramafic rocks on your feet, and at almost exactly 1200H, we reached the summit, clocking 747 MASL at the top. Though the skies were overcast, we were blessed to have splendid views of Honda Bay to the east and Ulugan Bay to the west, as well as the majestic Cleopatra's Needle to the north.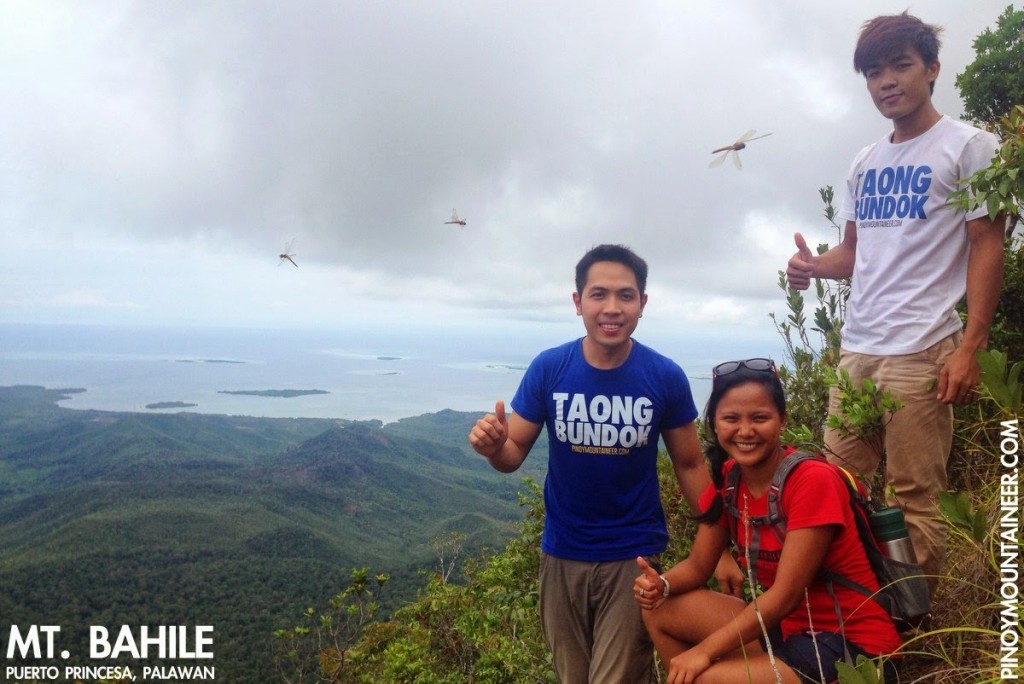 After an hour of relaxing and lunching with the scenery – and dragonflies that over around the peak – we started the descent, which took faster, the only challenge being the rattan-surrounded parts that also menaced us during the ascent.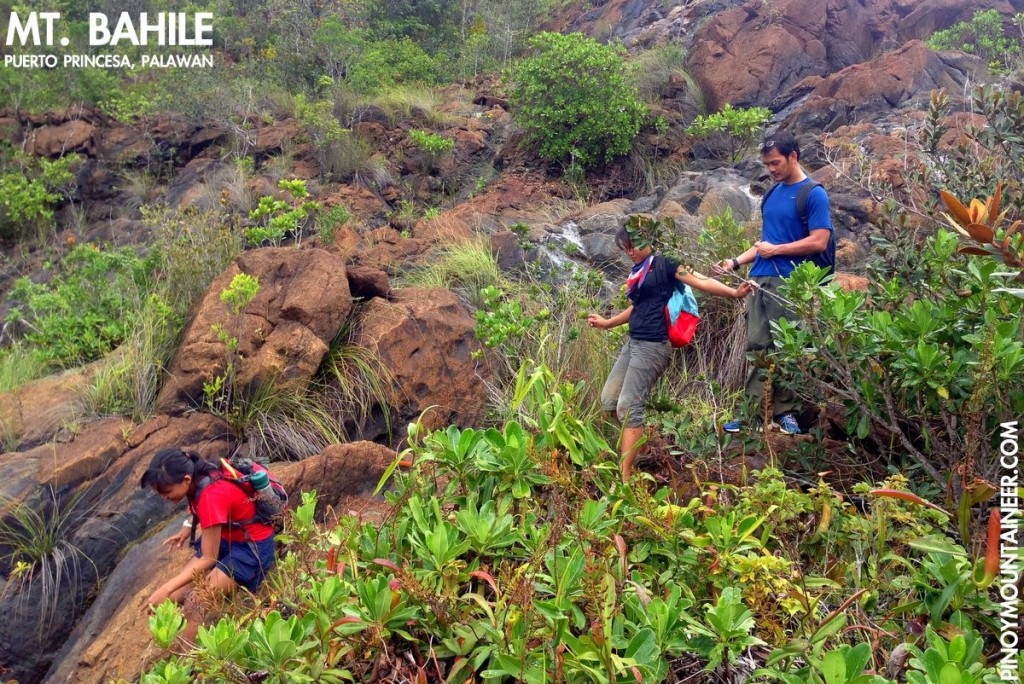 We were back at the trailhead by 1630H. Along the way, I took mental note of the mountain in Magarwak that Jessa did and highly recommends as an easy hike. By 1800H we were having an early dinner at one of my favourite restaurants in the city, Ka Inato, which has become a traditional post climb venue for us. Mt. Bahile turned out to be another great hike in Palawan, and I'd like to say thank you to my Palaweño friends for joining the hike! Till next time!