Climb of the Month: Mt. Mantalingajan, the "Mountain of God"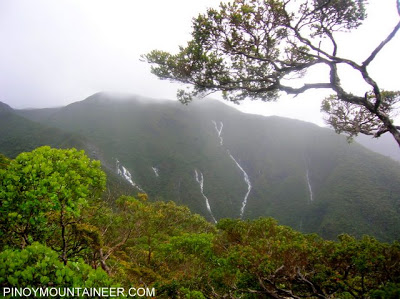 I congratulate the Suakwal Mountaineers based in Puerto Princesa, Palawan for scaling the highest mountain in their province and perhaps the most difficult mountain* in the Philippines, Mt. Mantalingajan. The climb lasted six days, from April 16-22, 2009.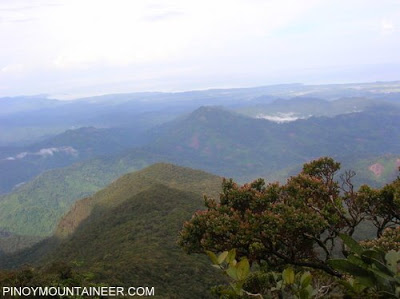 Indeed, it takes five to six days to complete the climb, double the length of most major climbs. Add travel time and it will take an entire week to climb Mantalingajan. In their case, the Suakwal team was confonted with bad weather. Very few people have ever heard, let alone climbed this mountain, which is even more popular in some hardcore European tropical hiking circles than the Philippine mountaineering community. That it is called "the last frontier in Philippine mountaineering" is not surprising, owing to the sheer difficulty in accessing and climbing the mountain.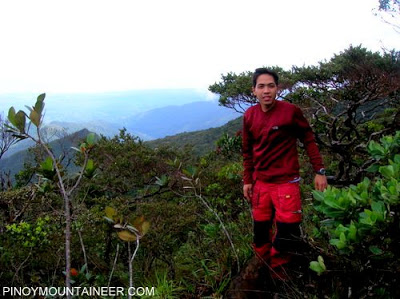 The Suakwal Mountaineers are only the first group to climb Mantalingajan after the blogger's own solo expedition last February 2008. It took me four days to complete the climb, which involves passing by several streams, eight minor mountains, the canopy walk and a knifed-edge summit assault that is comparable with that of Guiting-Guiting. The cultural interaction with the Tau't Bato tribe makes this a truly memorable and incomparable experience.
For the sheer difficulty, rarity, and length of the Mantalingajan climb, PinoyMountaineer.com selects it as the Climb of the Month for May 2009. I have not gotten hold of their pictures so I am posting my pics of last year instead to give readers a glimpse of this unique journey.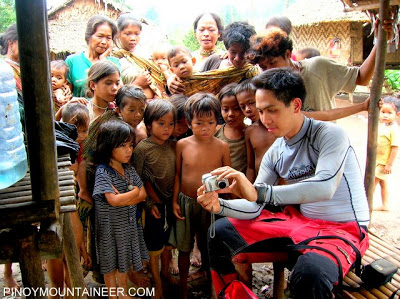 PAST CLIMBS OF THE MONTH
January 2009 – Mt. Balingkilat/Traverse to Anawangin Cove
Februrary 2009 – Mt. Maagnaw (First Ascent)
March 2009 – none awarded
April 2009 – Mt. Guiting-Guiting/Traverse from Sibuyan Peak
Do you know of a climb that deserves merit? Nominate the next "Climb of the Month" by emailing us at info@pinoymountaineer.com!