Hiking matters #411: Mt. Mantalingajan Traverse Day 4: Crossing the mountain range to Brgy. Malis, Brooke's Point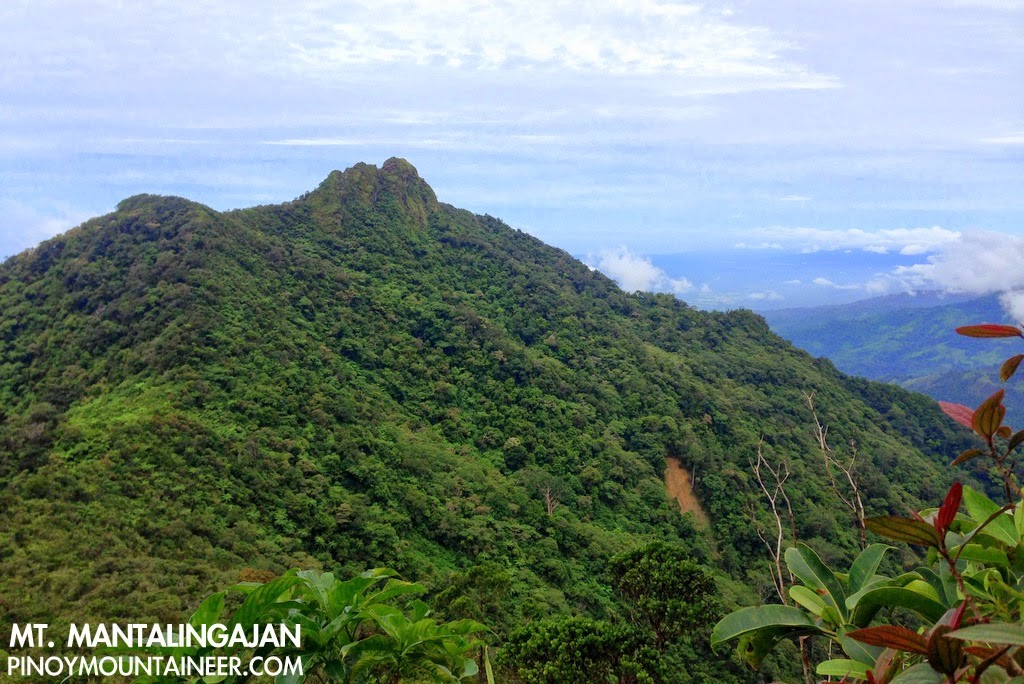 The view of Magringgit Peak is a visual souvenir of a challenging day
PUERTO PRINCESA – Continued from Hiking matters #410: After another restful night in Paray-Paray campsite, the time came for us to traverse to Brgy. Malis in Brooke's Point – touted as the most challenging portion of the hike. Since the traverse didn't exist yet when I did Mantalingajan in 2008, I was very excited to try this trail for the first time. As it turns out, my excitement was warranted, for it was truly an exhilarating trail!
It would be a mistake to think of the traverse to Brooke's Point as a mere 'descent', as it is full of ups and downs, with several peaks to be negotiated – so I would characterise it more as a crossing through a good section of the Mantalingajan Range. It is like the traverse from Dulang-Dulang to Kitanglad – but it is longer, and with narrower, more precarious – and indeed fragile trails.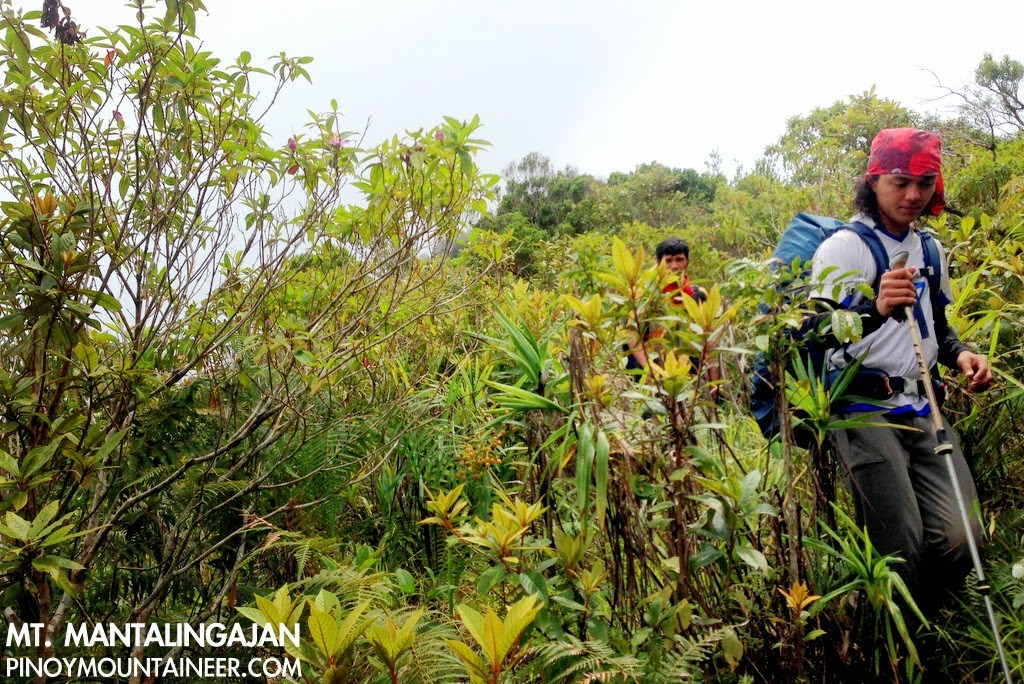 The initial descent, from Paray-Paray to Lapong Campsite, is quite steep, walking through sharp, at times slippery rocks, similar to those at the summit, but this time enmeshed in forest. It is difficult to find trails of that demand this level of sustained agility: Talomo-Apo comes to mind, and Pantingan-Tarak, but coming at the final day of the hike, this leg of the Mantalingajan is a thriller indeed.
From Lapong campsite, a series of peaks have to be negotiated. The hike through (and not up) Magringgit Peak is just the first in the series, and it is notable for its fragile violaceaous rocky trails. The trail literally collapses off your feet, requiring brisk, surefooted steps – else, grasping some grass.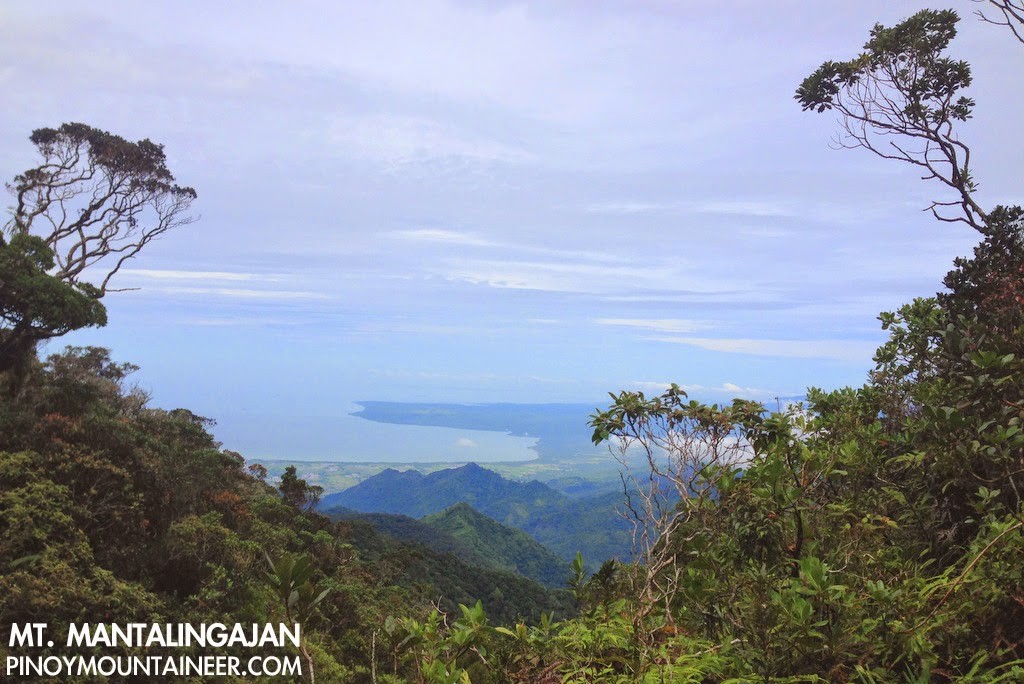 When one writes about an adventure, it is easy to understate its difficulty, while on the other hand there is always the temptation to exaggerate. Hence, I think it would suffice to say that it was really a long and challenging day: to reach Lapong Campsite took us four hours; we were at Magringgit at high noon, and more peaks came, with names like Karim and Kawang-Kawang – the later one a nice viewpoint. The trails were relentless.
By 1500H, we reached the village of Pirataw, which signalled that the end is near – but still with several hundred meters to descend! Here, the weather improved considerably, and we could see Sulu Sea in front of us, as well as the coastline of Brooke's Point and Bataraza: it felt more and more like Sembrano and then Tagapo, as the labyrinthine trails of the mountain proper gave way to more familiar grassy slopes, and bamboo- and coconut-strewn woodland.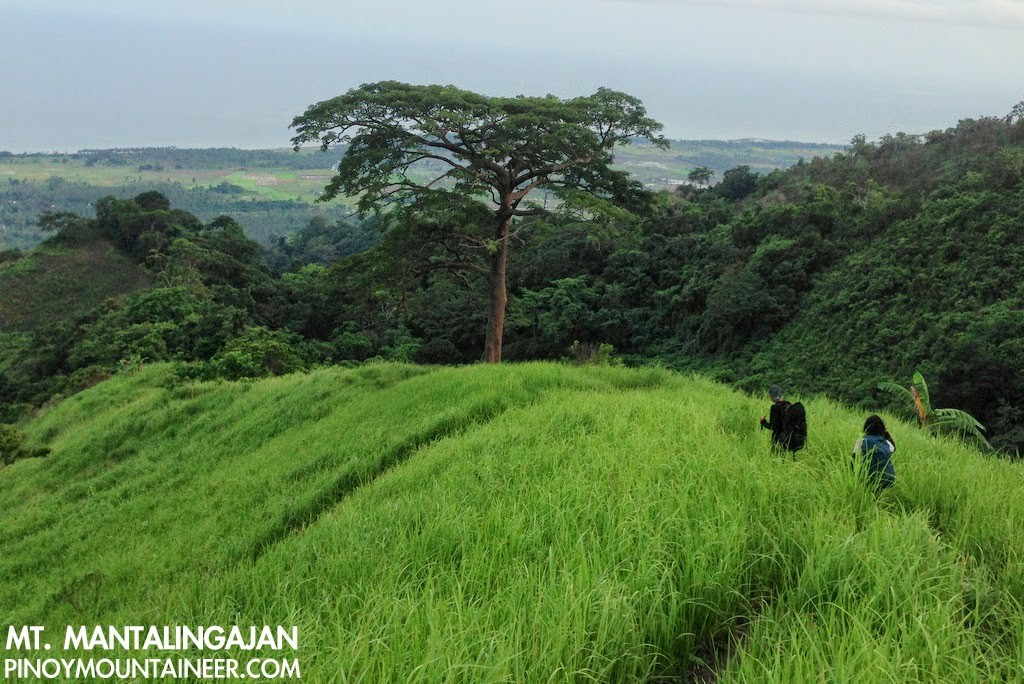 Finally, just before 1800H, after almost 11 hours of trekking, we reached the National Highway in Brgy. Malis, south of Brooke's Point town proper. Fed up with waiting for vans or buses to Puerto Princesa, we instead stayed in the house of one of the villagers, a chicken was hastily prepared for a celebratory feast. The next day, I woke up early to catch the first trip back to Puerto Princesa. The Mantalingajan Range on my left remained until it receded in Española, giving way to Mount Victoria in Narra – the mountain that we would climb next (see Hiking matters #412-413)!
Farewell, Mantalingajan! Six years ago, leaving Rizal for Puerto Princesa, I had no idea that I would one day be coming back, and today is no different. As the van from Brooke's Point headed north I kept looking at the peaks to the west: Maruyog, Gantung, and many others, nameless but no less beautiful.