Hiking matters #410: Mt. Mantalingajan Traverse Day 3 – Paray-Paray campsite and the summit assault up Palawan's highest peak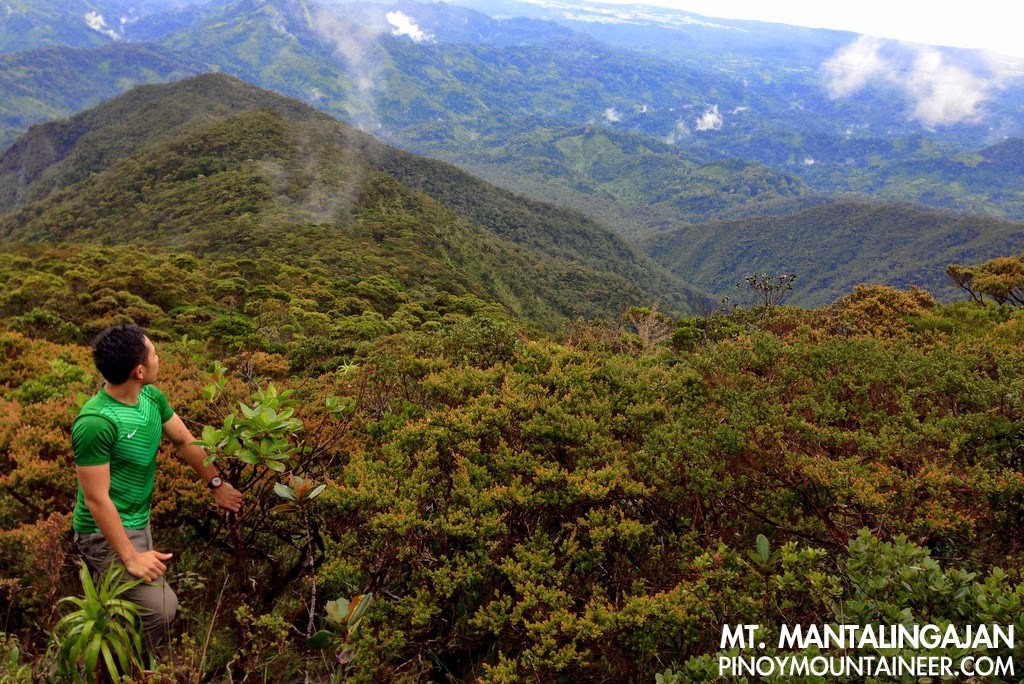 PUERTO PRINCESA – Continued from Hiking matters #409: At Paray-Paray campsite (In 2008 I used 'Palay-Palay', which was how my Tau't Bato guide pronounced it), we waited for the weather to improve: We didn't want to do the summit assault covered with fog and clouds. But when we woke up the next day, it was raining heavily, pounding on our tents. We decided to wait until the afternoon.
What to do inside a tent while waiting? I used to always bring a book – usually from world literature or fantasy – and read it while in camp. Yasunari Kawabata, Gabriel Garcia-Marquez, V.S. Naipul, and even Hemingway have joined some of my hikes. When hiking in Japan, I always bring a Murakami book with me. Tolkien would make me want to leave the tent and keep hiking through the night, just the Fellowship through the Misty Mountains, while the Japanese authors always make me reflect on the ephemeral nature of life.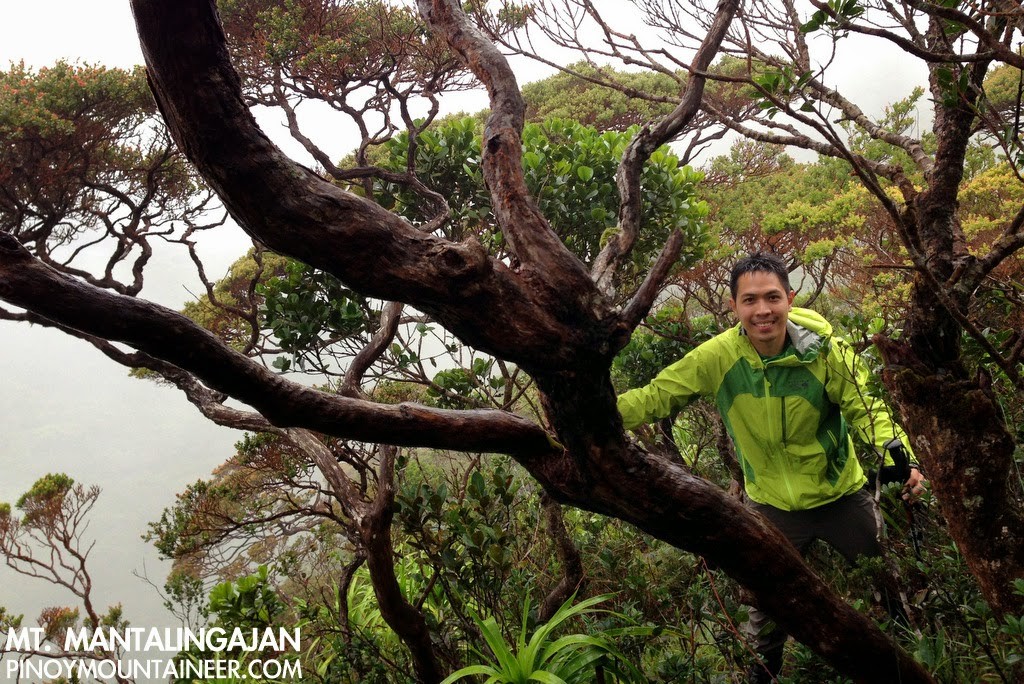 I also used to always bring a notebook which counts as my journal. The National Artist F. Sionil Jose gave me a pen that I used – with great care – to scribble my thoughts while traveling. Before I began Pinoy Mountaineer, I kept a journal, and some of them I posted in this website.
Technology – for better or for worse – has changed all that. Now, I make do with an iPhone – which counts as my book, notebook, and many more. Alongside a powerbank that packs thousands of maH and a surprisingly brisk 3G signal, I was emailing and chatting with people: a sure way of killing time – though for my next hike I realise that I should restore my old habit of having a book at hand.
***
We started trekking at 1330H, after lunch. "Let's not wait any further – I don't think a couple of hours can make a difference," I told them. And so we headed for the summit. A short way up from Paray-Paray campsite the 'Knife Edge' begins – it is not really a 'knife edge' in the sense of having distinct razor-thin ridges. The rocks, however, are quite sharp-edged, and there are portions where there's nothing to hold on to, save for the rocks themselves. This is the reason why I suggested that Mantalingajan, Halcon, and G2 can be conceived as a 'Knife Edge Trilogy'.
There is a forested intermission between the knife-edged rocky slopes, which I enjoyed: I see this as having a bit of a parallel in Mt. Halcon, where there is a bit of a forest between the 'Azalea' and the final leg prefaced by the wooden ladder.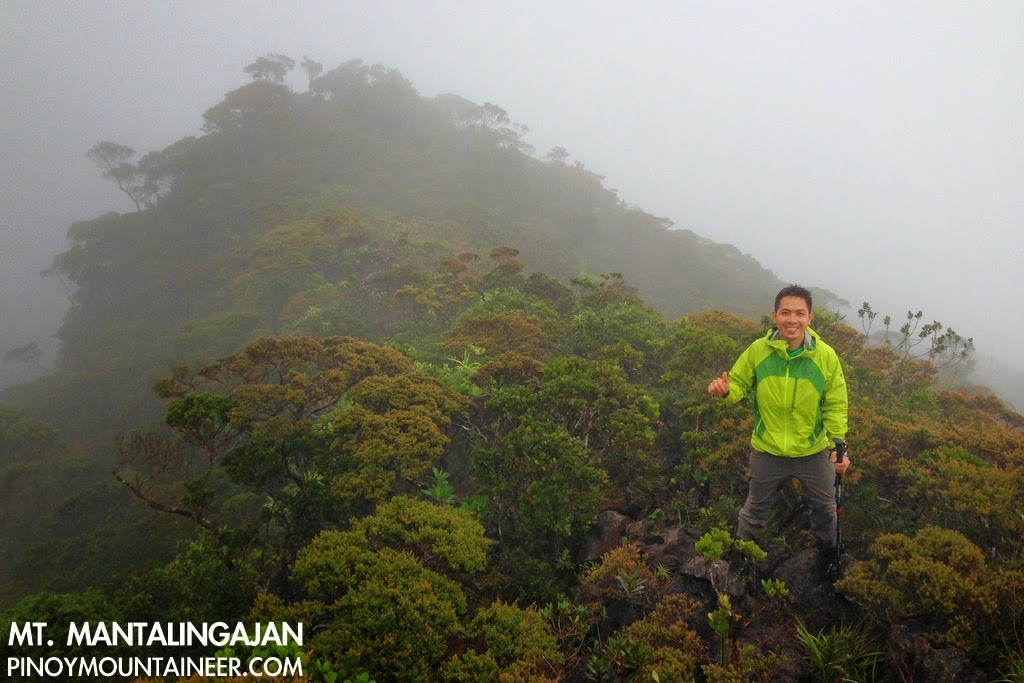 Because there weren't any views and thus no opportunity to take pictures, it took us just an hour to reach the summit. It was raining very hard when we arrived, the rain like pellets pounding on our jackets. My Nikon D3000 had conked out the day before and I only had my phone, protected by a small Ziplock – to take some photos – and videos – during the summit assault. Fortunately, it sufficed.
When you hike up the summit, you do so with the expectation that there would be nice views up there. But when you reach the summit, the absence of views does not diminish the joy and triumph of having reached it. We were relieved that we had accomplished our goal, even as the traverse to Brooke's Point loomed as a final challenge.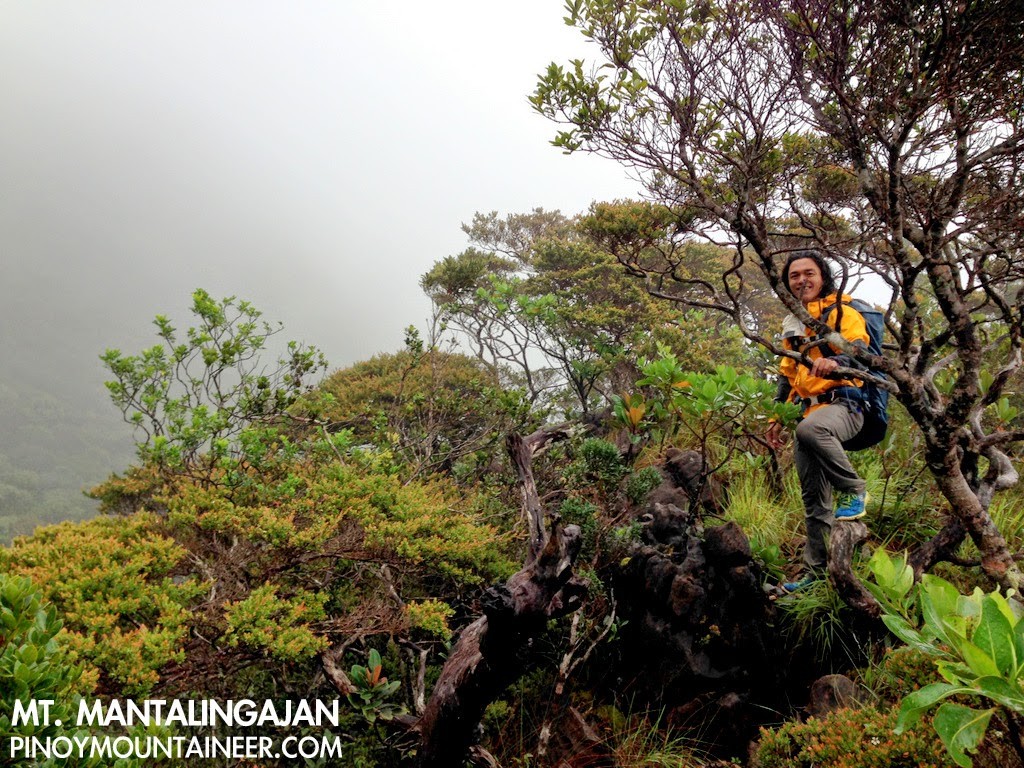 We were expecting an quick and unremarkable descent to Paray-Paray, and we were almost there when suddenly the skies cleared up, revealing the views that were long denied us. Thrilled with this good fortune, we lost no time in taking pictures, making the most of that ephemeral glimpse of the beautiful terrain: – from the summits to the seas in a narrow sliver of an island called Palawan. Continued in Hiking matters #411.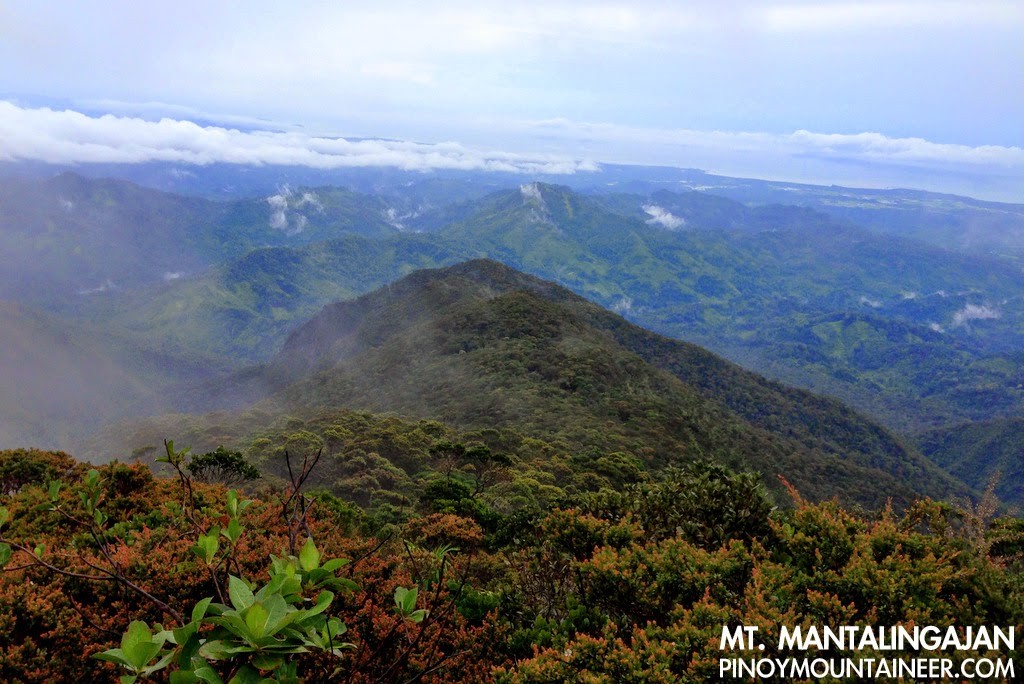 MT. MANTALINGAJAN TRAVERSE
Hiking matters #408: Day 1 – Brgy. Ransang to Cabugan campsite
Hiking matters #409: Day 2 – Cabugan to Paray-Paray campsite
Hiking matters #410: Day 3 – Mt. Mantalingajan summit assault
Hiking matters #411: Day 4 – Traverse to Brooke's Point