Hiking matters #455: Hiking in Castlewood State Park, St. Louis, Missouri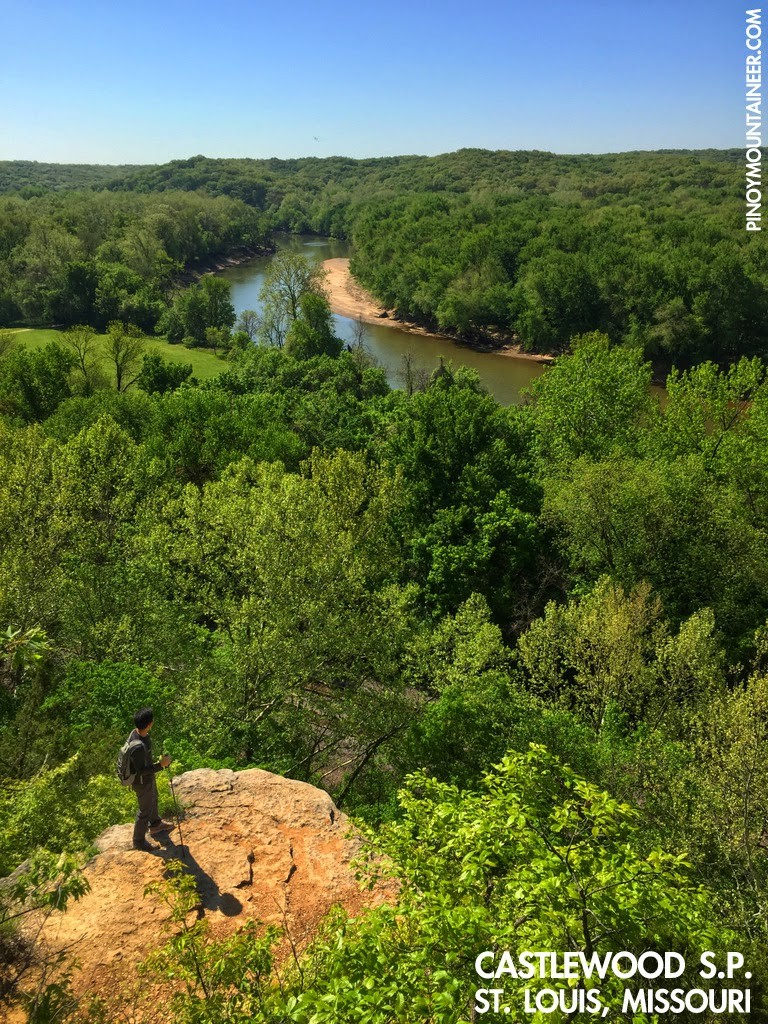 Hiking in Castlewood State Park, Missouri
with a view of the Meramec River
ST. LOUIS, MISSOURI – I wasn't expecting to have a second hike here in St. Louis but thanks again to my colleague Carolyn Powers, it happened – and on a perfect spring day at that! The destination was Castlewood State Park, which offers great views of the Meramec River. Joining us was Carolyn's dog Kenshin, who proved to be a great companion!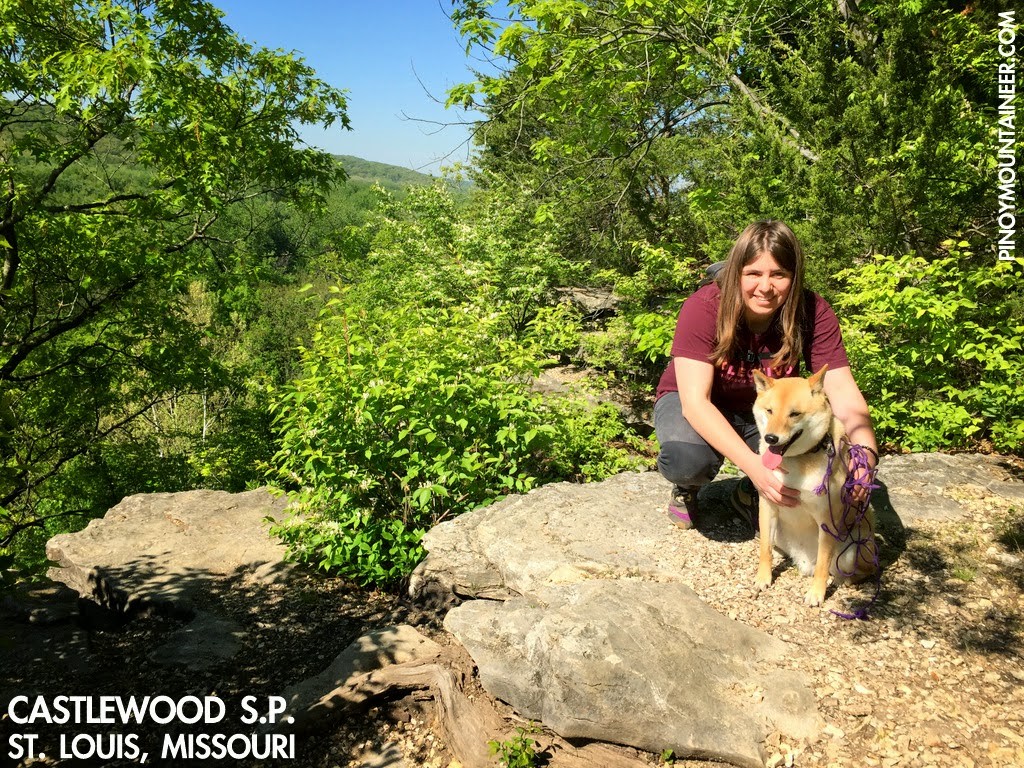 After a quick drive from St. Louis, we went for the 3-mile River Scene Trail. It was immediately forested, and we were surrounded with deciduous trees with freshly-sprouted leaves. It reminded me of some of the mahogany forests we have in the Philippines. Though the highest point in the trail was a mere 124 meters, there were enough ups and downs to make it enjoyable.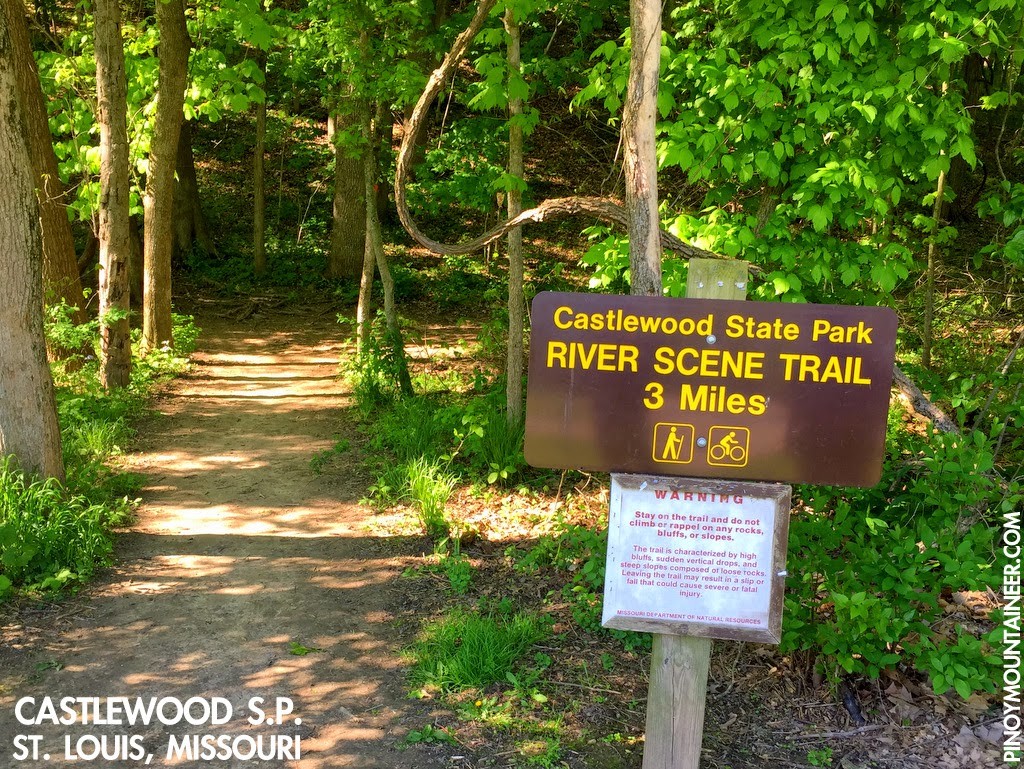 Soon we reached the bluffs, and though the view of the river was at first disappointing, it became more and more beautiful as we went further. Aside from the splendid trees – white oak, northern red oak and shagbark hickory – the lush valley was a refreshing sight, animated by different kinds of birds.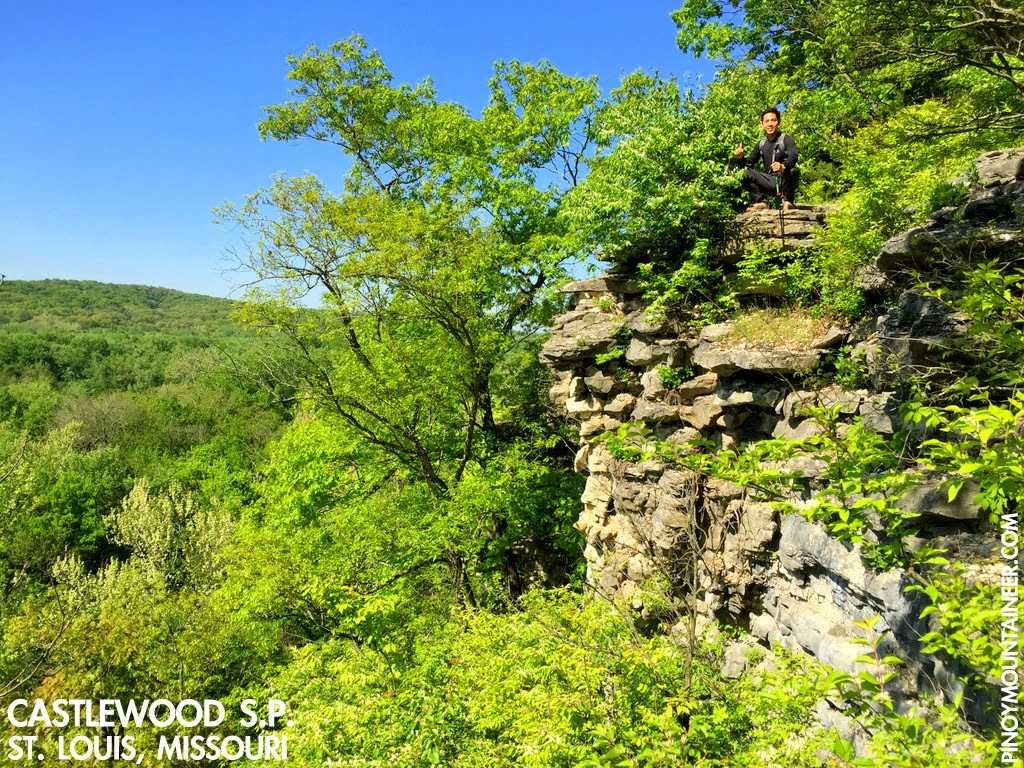 It was a Friday but we encountered a lot of people on the trail – which testifies to its place as one of the best hiking spots near St. Louis. Even so there was plenty of lookout spots for everyone. As for the hike itself, I was very easy – and the section along the bluffs was particularly memorable.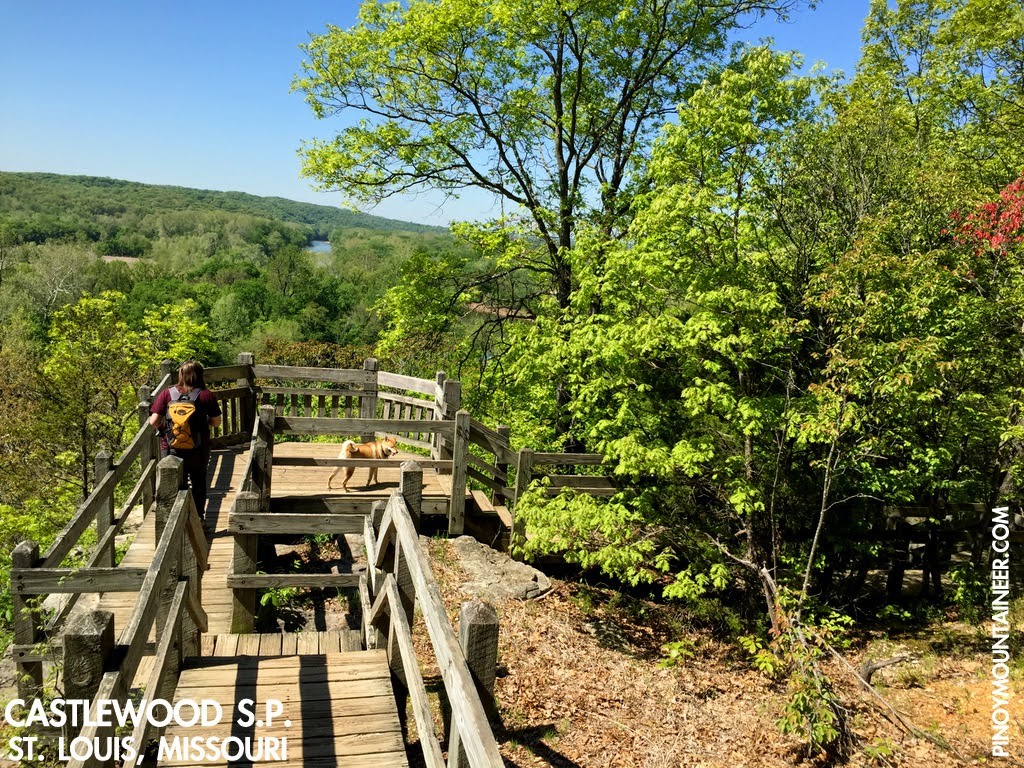 Soon we were by the banks of the Meramec, which signaled the end of the hike. Buford Mountain (see Hiking matters #454) was more substantial, but Castlewood was much more scenic, and I'm really very happy to have done it before I leave St. Louis!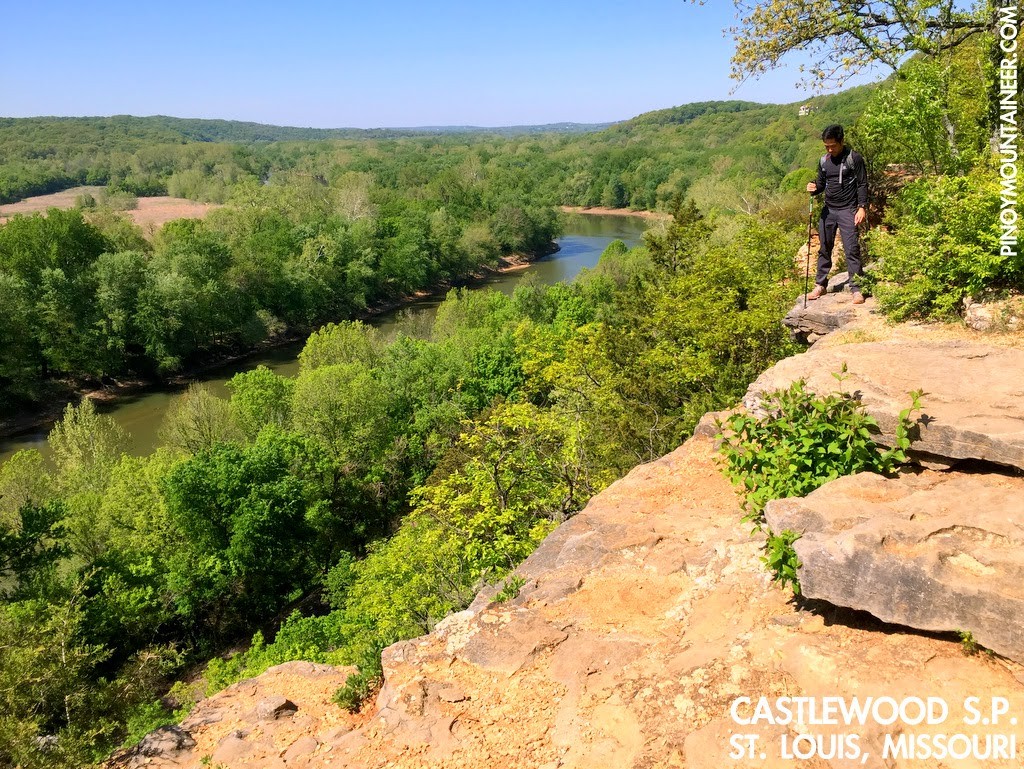 SPRING HIKES IN THE US (2015)
Hiking matters #453: Camelback Mountain, Phoenix, AZ
Hiking matters #454: Buford Mountain, Missouri
Hiking matters #455: Castlewood State Park, St. Louis, MO