8 latest updates and tips for Pico de Loro (2015)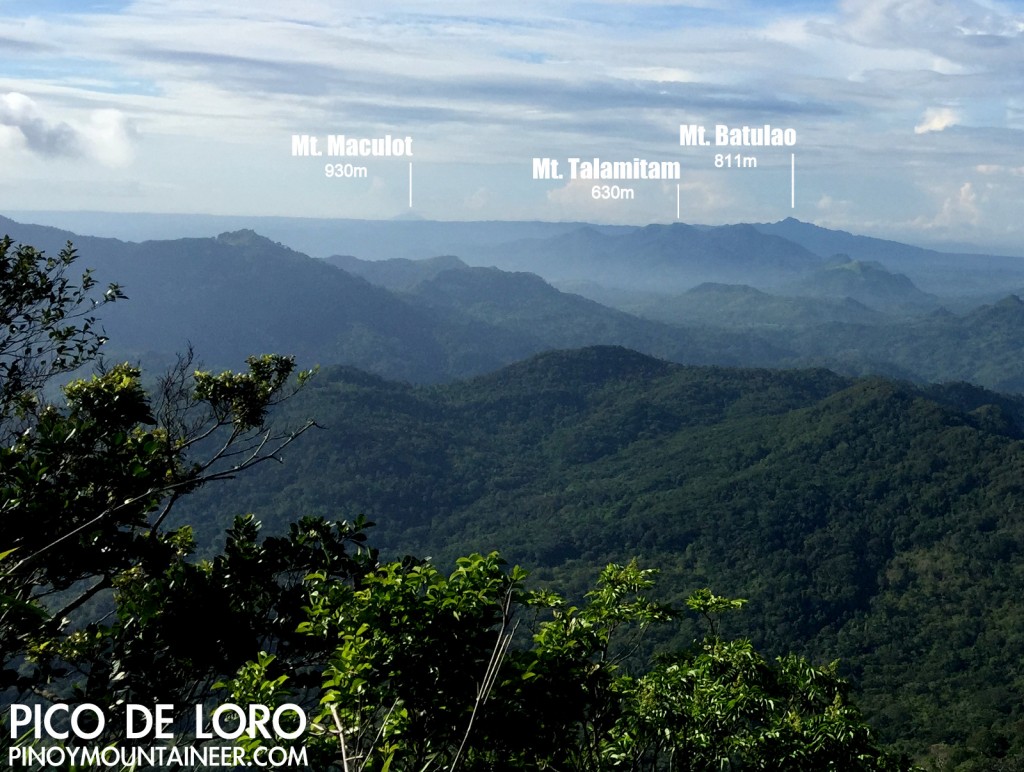 Policies in Pico de Loro keep on changing, and oftentimes what's on paper isn't what hikers seen in practice. Here is a list of updates that we will try to keep improving based on the best available information. If you have more updates, kindly inform us by commenting below!
1. The trail now starts from the DENR station. The old trail used to start a hundred meters or so past the station along the Magnetic Hill road, but that 'old' trail has now been closed, effectively shutting down the old system including the registration at the rest area which the DENR has always resented. (Note: There are unconfirmed reports that the old trail is open again but it is safe to assume that it is the new trail that's open.) The description of the new trail can be found in Hiking matters #448.
2. Guides are NOT required. Guides are available (rather expensive at 1000 per guide for 1-5 persons) but they are not required, and the trail is easy to follow anyway without a guide. At the campsite, guides will offer their services – to the peak or to traverse – but they are really not required (this points to jurisdictional and governance issues plaguing the mountain).
3. Overnight camping is not allowed. One of the measures that the DENR-PASU approved was to forbid overnight camping, in an apparent bid to minimise impact on the mountain. In relation to this, hiking beyond 3pm is also not allowed.
4. Registration fee is P25 while a tricycle from the bus stop costs P250. Unlike the old trail which has its own 'registration area' in addition to the one in the DENR, there is only one registration fee in the current regime in Pico de Loro.
5. Waiting time for going up 'Monolith' can take a few hours. This is especially true on weekend mid-mornings. Some have reported as much as 2-3 hours of waiting. Expect an average of one hour if hiking on weekends.
6. Presence of stores have become a problem. Although overnight camping has been prohibited, the presence of stores is threatening to have the same, if not worse, effect on the campsite, exacerbating the trash problem and adding more load to the trail. Note: Pinoy Mountaineer does not recommend patronising stores beyond the trailhead, except in villages, recommending that the best place to help the locals is at the jumpoff.
7. Traversing to Nasugbu is may not be allowed. We have also been receiving reports that traversing from Ternate to Nasugbu is not being allowed – this speaks of possible disputes or disagreements between various local officials. Note that policies keep changing, so it's best to have contingency plans in any case.
8. Weekday visits are best. Given the overcrowded nature of the mountain it is best to schedule your trip on a weekday, if possible, or very early morning on a weekend. Also, consider climbing other mountains to spread the impact of hiking activities.