Mt. Batulao: Hikers forced to get guides despite not being required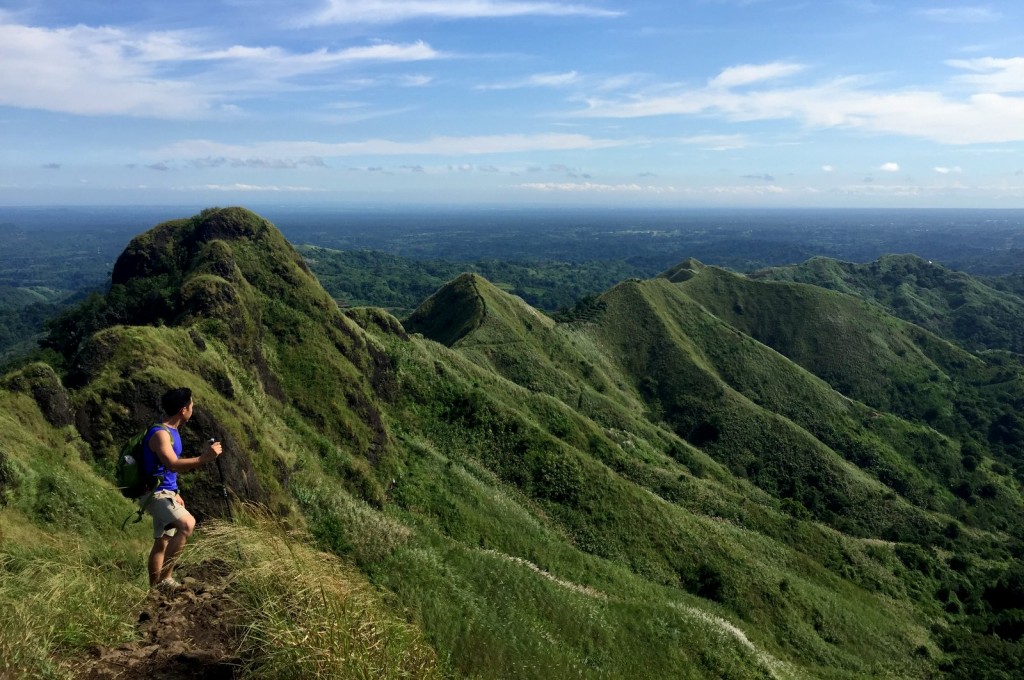 Ten days ago it was clarified to us by Nasugbu Tourism OIC Perlita Rufo that guides in Mt. Batulao are not required, as Pinoy Mountaineer's Facebook post on November 19 revealed:
Mt. Batulao update: I just spoke with Ms. Perlita Rufo of the Nasugbu Tourism Office this morning. She informed me that guides are NOT required in Mt. Batulao as of now, and they have already explained this to the locals just this week. You can invoke this information at the registration area, even as we advise everyone to remain being respectful to locals, regardless of how you will deal with this situation (do expect them to insist on requiring guides). We welcome more updates and feedback from those who will climb the mountain in the coming days. I thank Ms. Rufo for reaching out and promised her that we will closely coordinate with her regarding our concerns.

Looking more broadly, we need to work with LGUs and the DENR to come up with a common framework for guiding, and those who have access to local officials can help us on this. Our proposed compromise for easy mountains, including Batulao and Maculot, is to require guides for first-timers, but to make it optional for those who have already hiked them before. Guides must also be trained in various aspects (LNT, rescue, first aid). Your inputs and own ideas are welcome. We have already communicated this position to the local tourism in Nasugbu and I encourage others to do so.
Unfortunately, despite this definitive word coming from the LGU, and despite the fact that hikers have been hiking in Mt. Batulao for decades without guide requirements, the officials at the trailhead are forcing hikers to get guides. One hiker wrote to us about a hike she did on November 28:
And sabi po ni Mr. Chris Revilla na nakaupo dun s registration, hindi nga daw po required ang tour guide, pero bilang tulong sa mga nakatira dun, kelngn namin mgtour guide, tas di po sila talaga pumapayag na hnd kmi kmha ng tour guide kahit naka 100times na daw kaming nakaakyat.. 500p po ung tour guide Tapos meron png 30p n bbyrn na registration fee pagdtng sa peak 8.. Nakakapanibago lang po.. Hehe kasi 2012 po umkyat kmi dun, wala p pong ganun.. Sapilitan po talaga yung tour guide dun..
Another reported that: "Just went up today and they still required one even after I got into an argument with them already. I told them I've climbed batulao multiple times without a guide but they wouldn't yield."
Read: Pinoy Mountaineer position on guide requirements on easy mountains
On the other hand there also reports of hikers who were successfully able to hike without a guide, but the majority of the feedback points to the fact that hikers are forced to get a guide and that hikers should expect the same if they are planning to climb Mt. Batulao.