Mt. Napulak (1,239+) in Igbaras, Iloilo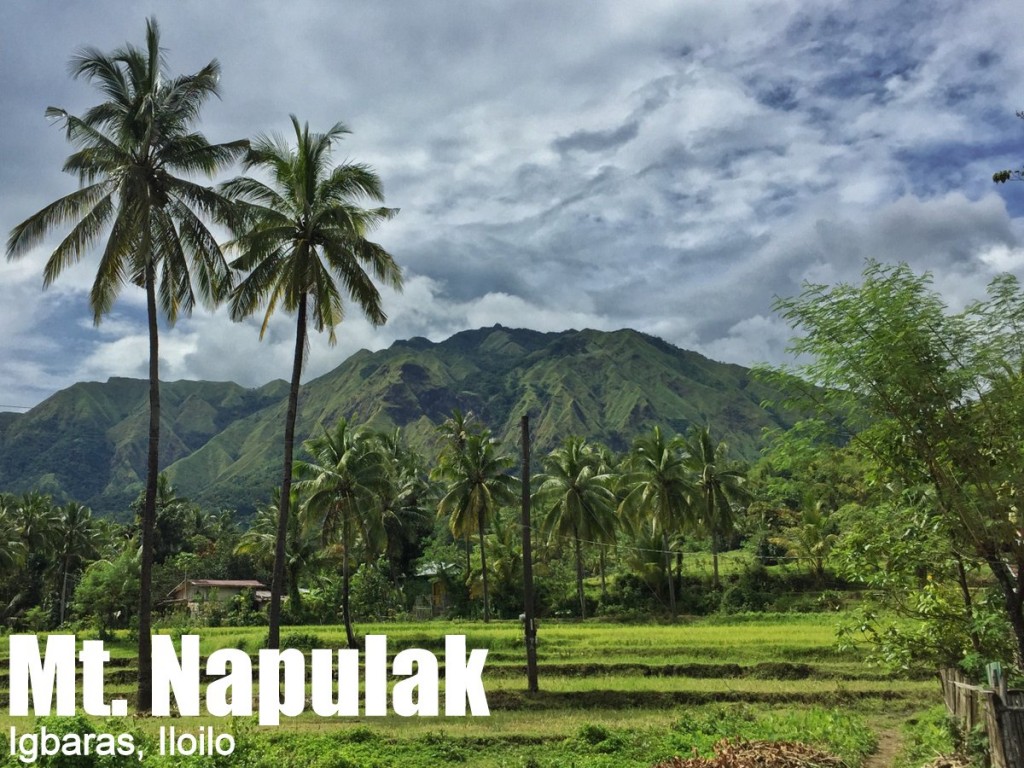 MT. NAPULAK
Igbaras, Iloilo
Entry point: Brgy. Bagay, Igbaras
Exit point: Brgy. Tigbanaba, Igbaras
LLA: E, 1239 MASL (+1030m)
Days required / Hours to summit: 1-2 days / 4-6 hours
Specs: Minor climb, Difficulty 4/9, Trail class 1-5
Features: Tropical rainforest, scenic views of Igbaras, rock formations
Article history: Created 4-Nov-2015 by Gideon Lasco
BACKGROUND
At the southern tailend of Panay island's great mountain range – home to mighty Mt. Madjaas, Mt. Nangtud, and Mt. Baloy Dako – lie the mountains of Igbaras, Iloilo. Forested in their slopes and mostly exposed in their upper reaches, many of these mountains are still awaiting documentation: Mt. Taripis, Mt. Opao, Mt. Loboc, among others.
But the most famous among them is one of the oldest hiking destinations in the Visayas: Mt. Napulak. Meaning "nipple" in the local language because of the rounded rock that sits at its very summit, this mountain is the most popular hiking destination in Panay, given its easy access from the university town of Miag-ao and the major commercial centre in the region, Iloilo City, where many local mountaineers are based.
Luzon-based hikers will find Napulak a melange of dayhike destinations in Manila, having the forest of Manabu, the grassy slopes of Batulao, and the limestone formations of the Montalban mountains. Less than an hour away from Iloilo, it is a worthy dayhike – either as a sidetrip to one of the big Antique hikes – or a destination in itself.
ITINERARY
Mt. Napulak Traverse Dayhike
0500 Take Ceres bus from Iloilo to Igbaras crossing
0600 ETA Igbaras crossing. Log in at police station
0630 Take habal-habal to Brgy. Bagay.
0700 ETA Brgy. Bag-ay. Start trek
0815 Enter forested part
0915 Rest at last water source 🚰
1030 Arrive at  grassland part
1100 ETA Summit / Early lunch ⛺📶
1200 Start descent via Brgy. Tigbanaba
1500 At Brgy. Tigbanaba; end of trek
1530 Take habal-habal back to Igbaras
1600 Take bus / van / jeep back to Iloilo
1730 Back in Iloilo
PRACTICALITIES: MT. NAPULAK
Transportation
Public (1) Bus, Iloilo to Igbaras crossing [P50; 30-45 mins]
(2) Habal-habal to trailhead, Brgy. Bag-ay [P50; 20 mins]
Approximately 1.5-2 hours travel time from Iloilo Private (1) Take the Iloilo-Antique highway, passing by the towns of Oton, Tigbauan, and Guimbal, then making a right turn to Igbaras. From Igbaras municipality, take habal-habal to trailhead (see above)

Approximately 1-1.5 hours travel time from Iloilo 

Note: It is also possible to rent an entire jeepney from Iloilo. The guides (see below) can help arrange transportation from the airport if coming from Manila.

Registration
(1) Logbook at the Igbaras police station.
No fees 
Guides
Available P500/day
Contact numbers
Jaime (Guide) – 09262972165
Campsites and waypoints ⛺
Campsites:
(1) Near the summit 📶
Water sources 🚰
Several sources along the Bag-ay trail.
Last water source: 10.764556 N, 122.193726 E, 805 MASL
Cellphone signal 📶
Present in most parts of the trails.
River crossings
None
Roped segments
None. However, the climb up the summit rock can be difficult and dangerous during the rainy season. Bringing ropes is highly-recommended.
Limatik
None
Lipa
None
Rattan
None
Hiking notes
The climb up the summit rock can be difficult and dangerous during the rainy season. Bringing ropes is highly-recommended.
Sidetrips
Plenty of hiking possibilities in the area including Mt. Taripis, Mt. Opao, Mt. Loboc, Mt. Pulanbato etc.
Alternate trails
None other than the two trails mentioned above.
Dayhikable
Yes (3.5-5 hours up, 2-3 hours down)
Facilities at jumpoff
(+) Sari-sari stores – very basic
Estimated budget
P300-400 from Iloilo City for a group of 5 (500-700 if overnight)
MT. NAPULAK PICTURES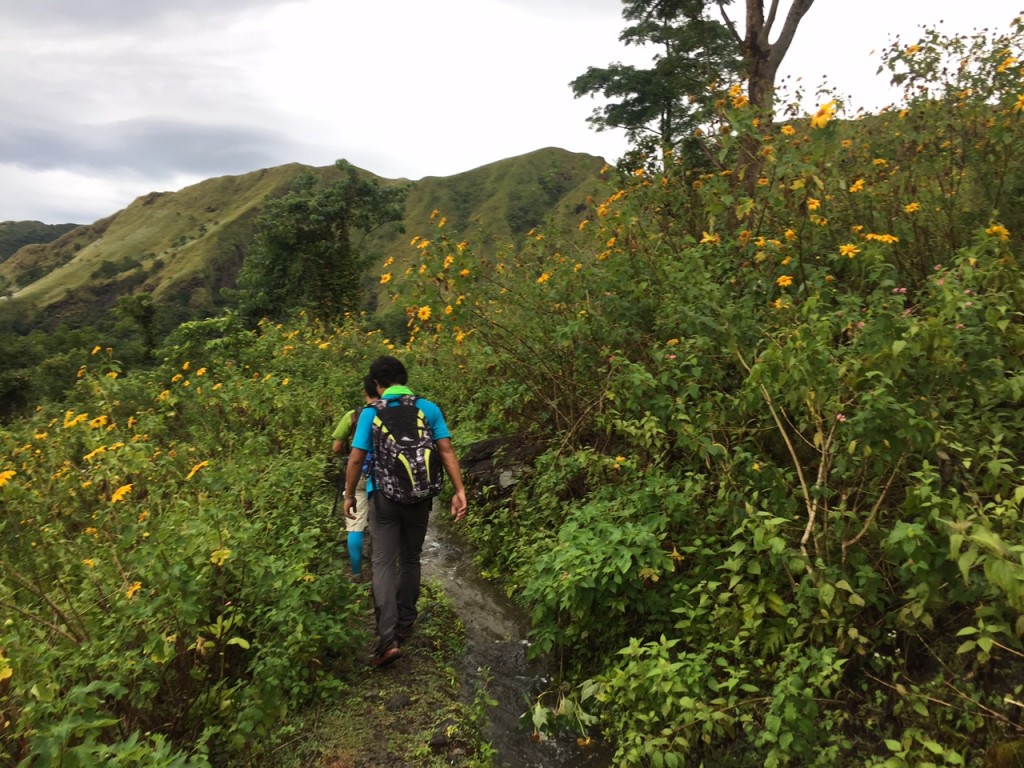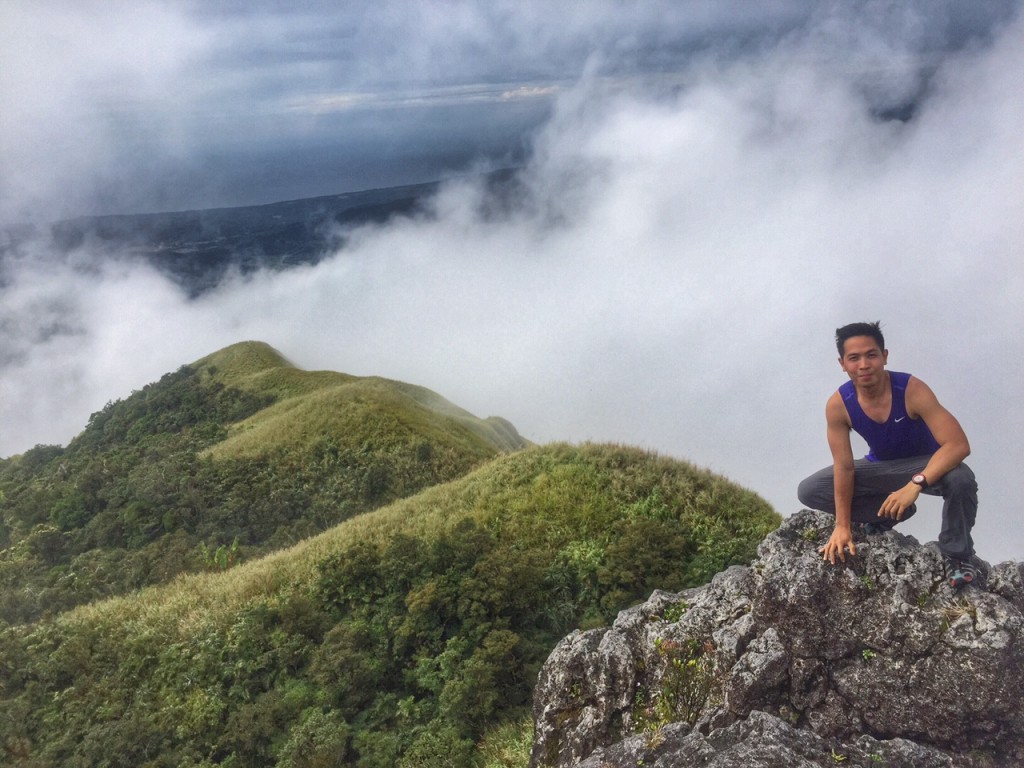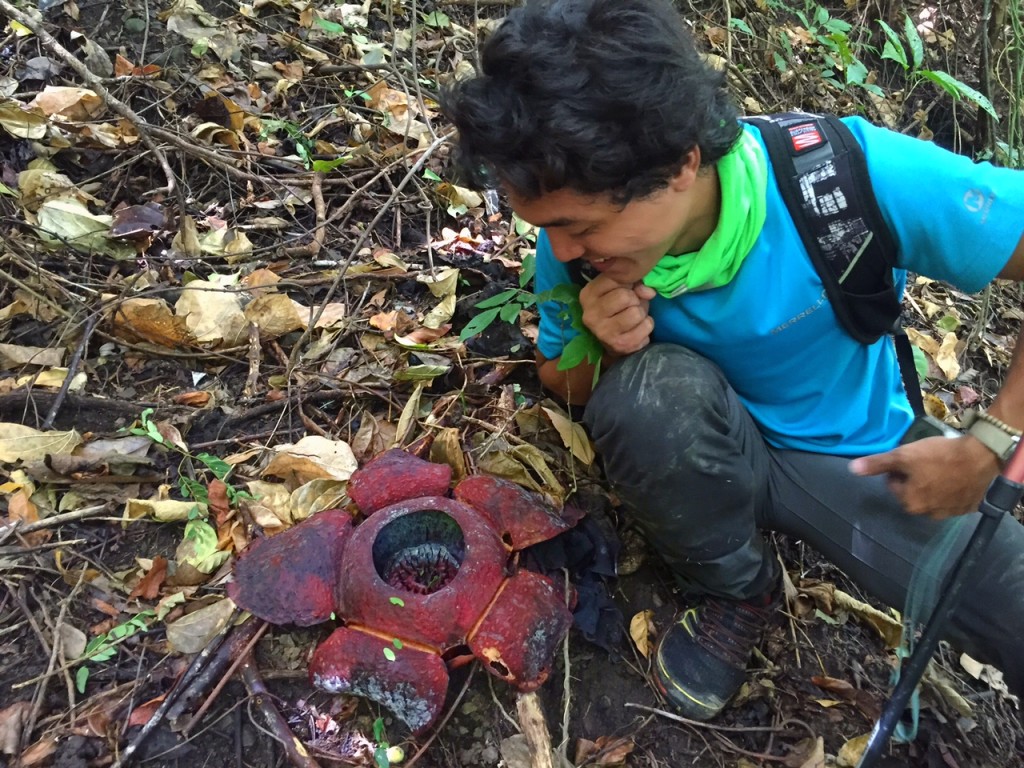 TRIVIA
A painting of Mt. Napulak was given the blogger by Iloilo-based mountaineer Daive Embargo in 2014.