Mt. Nangtud (2,073+) in Barbaza, Antique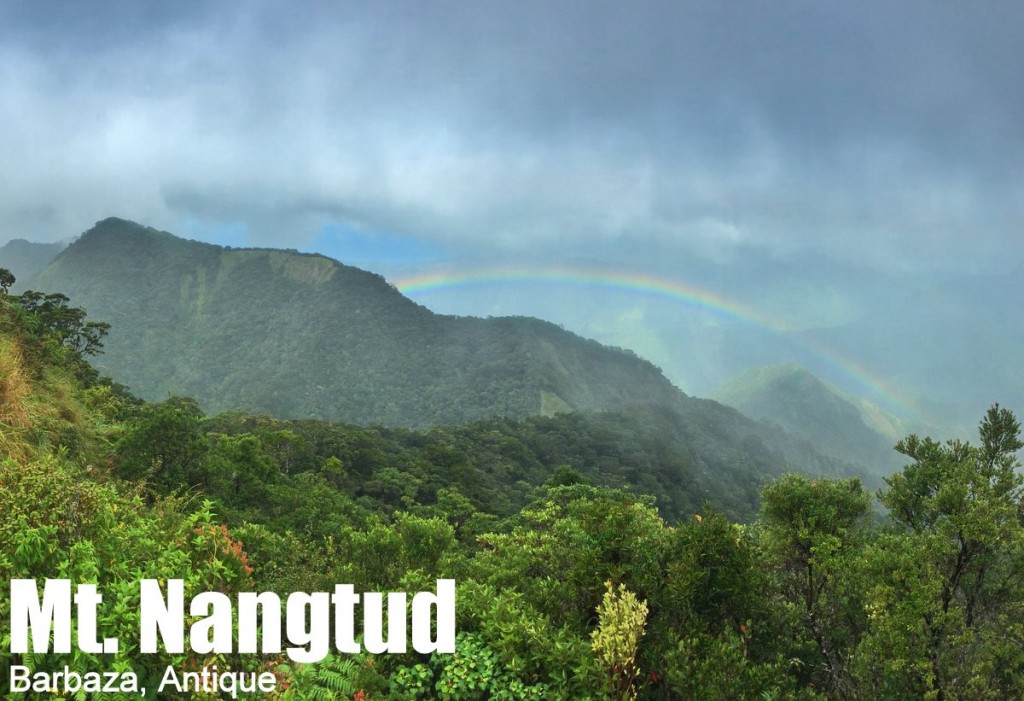 MT. NANGTUD
Barbaza, Antique
Major jumpoff: Brgy. Lombuyan, Barbaza
LLA: 11.267932 N, 122.206437 E, 2073 MASL (+2000)
Days required / Hours to summit: 3-4 days / 12-16 hours
Specs: Major climb, Difficulty 8/9, Trail class 1-4
Features: River crossings, scenic ridges, mossy forests
Article history: Created 2-Nov-2015 by Gideon Lasco
BACKGROUND
The great mountain range in Panay island, Western Visayas, is home to several formidable peaks that rival those in Mindanao and Palawan in terms of grandeur and difficulty, and have always been a favorite of many an outdoorsman. Chief of these mountains is Mt. Madjaas in Culasi, Antique, a mountain whose name is steeped in legend. Not to be overshadowed, however, is Mt. Nangtud in Barbaza, just 14 kilometres south of Madjaas' summit and a rival for Madjaas' title for "highest mountain in Panay". This dispute has long been a bone of contention among mountaineers in Panay, but most of the available data point to Madjaas' being higher by a little less than 50 meters. Regardless, both possess quite-lofty elevations making them next only to Mt. Kanlaon among the highest peaks of the Visayan islands.
The exploration of Mt. Nangtud was said to have commenced in the 1970s, with the efforts of the then-governor Evelio B. Javier, who was said to have personally led an expedition to the mountaintop. The name Nangtud (/nang-t'd/), which in the local language means 'hard to reach', was also said to be EBJ's christening. Later, the Antique Mountaineering Society would name the preparatory peak as 'EBJ peak' after the late governor who continues to be remembered fondly by the people of Antique. Security concerns, including reports of insurgency in the area, have impeded hiking activity in the region, and until the time of writing only a handful of groups do the hike every year.
A hike up Mt. Nangtud can be divided into three parts, each of which offer a worthy challenge. The first, starting from close to sea level, involves river trekking through Dalanas River – a wide, and at times treacherous, river that takes the hiker to the village of Lombuyan and then, around six hours later, at the foot of the mountain range. This segment makes Nangtud a seasonal hike: because the river can become completely unpassable during the height of the rainy season, it is best done during the summer – or the rest of the year but with contingency plans.
From the trailhead to the river, the altitude gain is very gradual, and at the end of it one would only have reached 300 MASL. What comes next, however, is a series of open and forested ridges, parts of which are dubbed the 'Knife Edge', which would take the hiker to the final water source and ideal campsite, "Rancho", at 1400 MASL. This 1100m-gain is initially achieved by ascending scree-like trails with parts that are steeper than the Akiki Trail, and with minimal holds. But there are rewards too: scenic views of the mountain range sloping down to Barbaza and the western coast, facing Sulu Sea including Batbatan Island. One can also see the ridge leading up to the forest line that marks the "entrance" to the lofty Nangtud. At Rancho, the evenings are magical as fireflies would congregate around the canopy above.
The third and final part is the mossy forest that leads up to the summit of Mt. Nangtud, which is traditionally assaulted with light packs from El Rancho. In this trek that's reminiscent of Mt. Talomo, take note of two relatively flat areas with minimal gain: at around 1650 MASL, and 1850-1900 MASL. There are pockets of scenic ridges, but for the most part it is covered with forests. Pitcher plants and orchids adorn the trail, alongside a variety of rare birds and other fauna. Unlike Madjaas which has a rocky and famously tiny peak that surges from the forested massif, Nangtud's summit has no prominent peak – but in its place is a throne-like assemblage of trees and moss-covered environs.
The summit (11.267932 N, 122.206437 E, 2073 MASL) sits at or very near the border with the province of Capiz and there are reports of a possible traverse to Madjaas or to Capiz itself. Given the central location of this mountain range, and the fact that Madjaas and Mt. Baloy Dako are within range if one is willing to hike for a week in the area, the possibilities are numerous. But even a Mt. Nangtud hike merits a Difficulty 8/9 classification and is highly-recommended major hike in the Visayas.
ITINERARY
Day 0
0900 ETD Iloilo City or Kalibo
1400 ETA Barbaza Municipal Hall. Register at police office
1500 Take tricycle to Brgy. Mablad (Kapuywan)
1600 Start trekking to Brgy. Lombuyan (Tatay Lino's house)
1700 ETA Brgy. Lombuyan. Make final arrangements for guides
1800 Dinner
2000 Lights off
Day 1
0600 Wake up call
0700 Breakfast / Final preparations
0800 Start trekking
1200 Lunch along the way
1500 End of the Dalanas River trail 🚰⛺
1530 Set up camp
1800 Dinner / socials
Day 2
0600 Wake up call
0700 Breakfast / Final preparations
0800 Start trekking
1100 Arrival at Pingan campsite ⛺
1200 Lunch at end of Knife Edge 📶
1300 Resume trek
1600 ETA Rancho campsite 🚰⛺
1630 Set up camp
1800 Dinner / socials
Day 3
0530 Wake up call
0600 Breakfast
0630 Start summit assault (light packs)
1030 ETA EBJ Peak ⛺
1130 Arrival at Mt. Nangtud summit. Lunch
1230 Start descent
1600 Back at Rancho campsite 🚰⛺
1800 Dinner / socials
Day 4
0400 Wake up call / Early breakfast
0530 Start descent
0800 ETA Pingan campsite
1030 Start of river trekking 🚰
1200 Quick lunch along the way
1500 ETA Brgy. Lombuyan. (Note: If you will make it to the last trip, head to the highway. You can spend the night here then head back to San Jose, Iloilo, or Kalibo the next day.)
1600 End of trek in Brgy. Mablad. Take habal-habal then trike to highway*
1700 At highway, take last trip to Iloilo*
Notes in the itinerary:
1. Day 0 can also end in San Jose, in which case the trek on Day 0 can be subsumed into Day 1.
1. Day 1-2 can be combined in a long day to make a 3-day Mt. Nangtud.
3. Day 4 can be spread out into two days, with a light Day 5 from Brgy. Lombuyan
PRACTICALITIES: MT. NANGTUD
Transportation
Public (1) Van, Iloilo Molo Terminal  [P180; 4-5 hours]
(2) Trike, Barbaza to Brgy. Mablad [50 pesos, 30 mins] (3) Habal-habal to trailhead [30 pesos, 10 mins]
Approximately 6 hours travel time from Iloilo or Kalibo
Registration
(1) Logbook at the police office at the Barbaza Municipal hall. Process with take around 30 minutes.
No registration fees as of November 2015
Guides
Available P400/day (excluding food)
Contact numbers ✆
Note: There are no contact numbers for guides because there's no reliable cellphone signal at the trailhead. We will provide contact numbers soon. 
Campsites and waypoints ⛺
Campsites:
(0) Brgy. Lombuyan 🚰
(1) Just past Dalanas River 🚰
(2) Pingan campsite
(3) Rancho campsite 🚰
(4) EBJ Peak
(5) Mt. Nangtud summit
Water sources 🚰
Brgy. Lombuyan, throughout most parts of Dalanas River. Last reliable water source at Rancho campsite.
Cellphone signal 📶
Highly limited. Present in some parts along the Knife Edge ridges but absent in much of the trail. Weak in Brgy. Lombuyan
River crossings
Dalanas River – 6 hours. Exercise extreme caution during rainy season. Can be unpassable.
Roped segments
None
Limatik
Present (+++)
Lipa
Few (+)
Rattan
Few (+)
Hiking notes
Be very cautious when hiking during the rainy season or during/after heavy rains
Sidetrips
There is a traverse to/from Mt. Madjaas but the trail is not established as of 2015
Alternate trails
None known to us at the moment
Dayhikable
No
Facilities at jumpoff
(+) Sari-sari stores – very basic
(+) Paluto / laundry c/o Juanitez family
Estimated budget
P2000-3000 from Iloilo City for a group of 5.
MT. NANGTUD PICTURES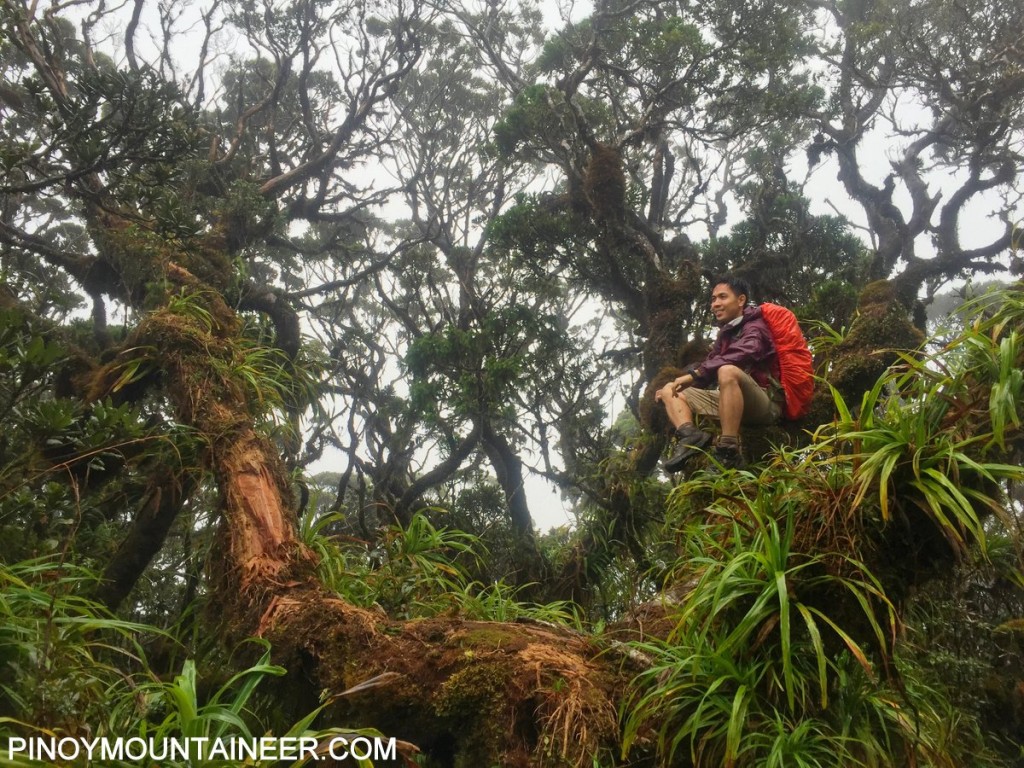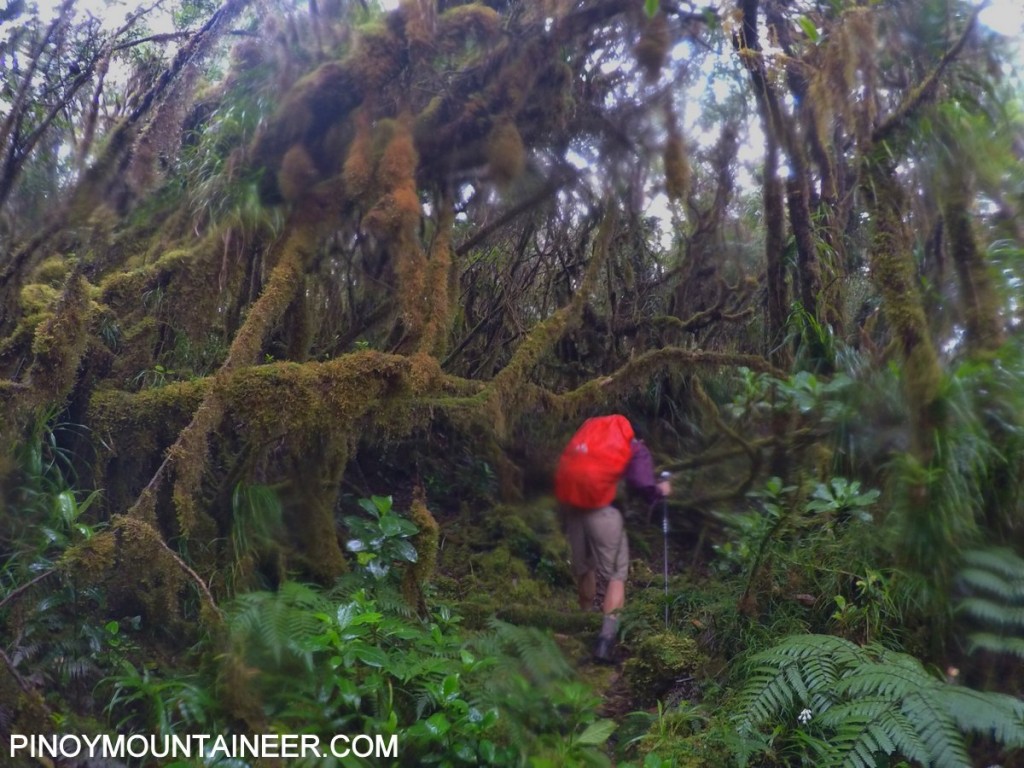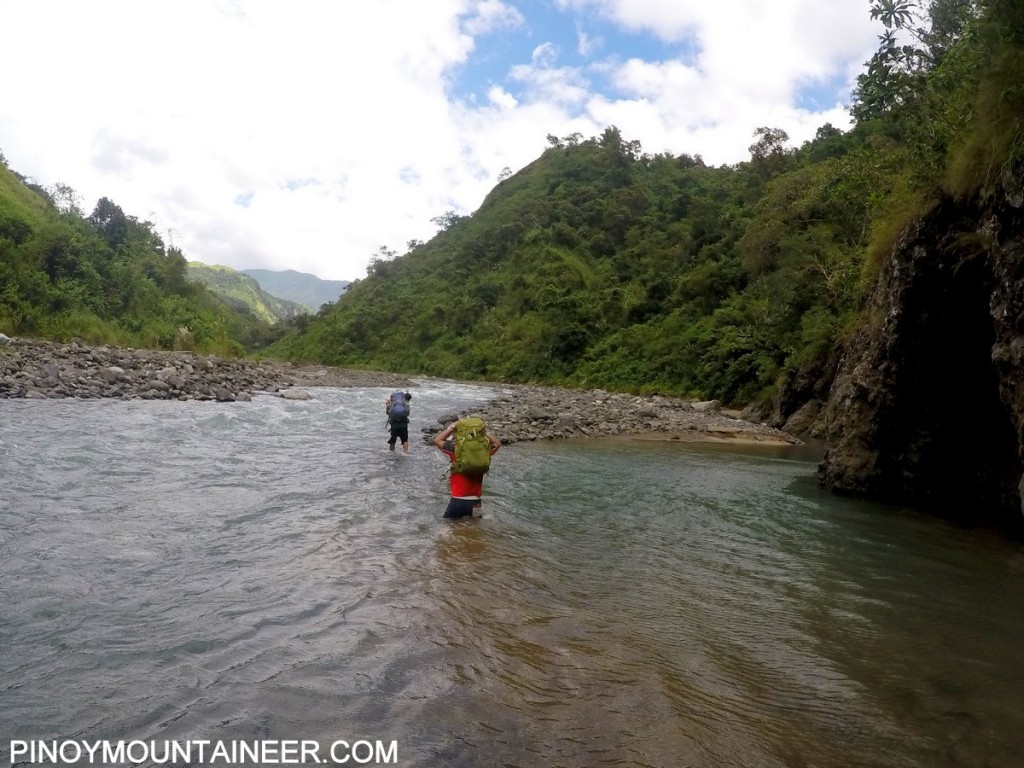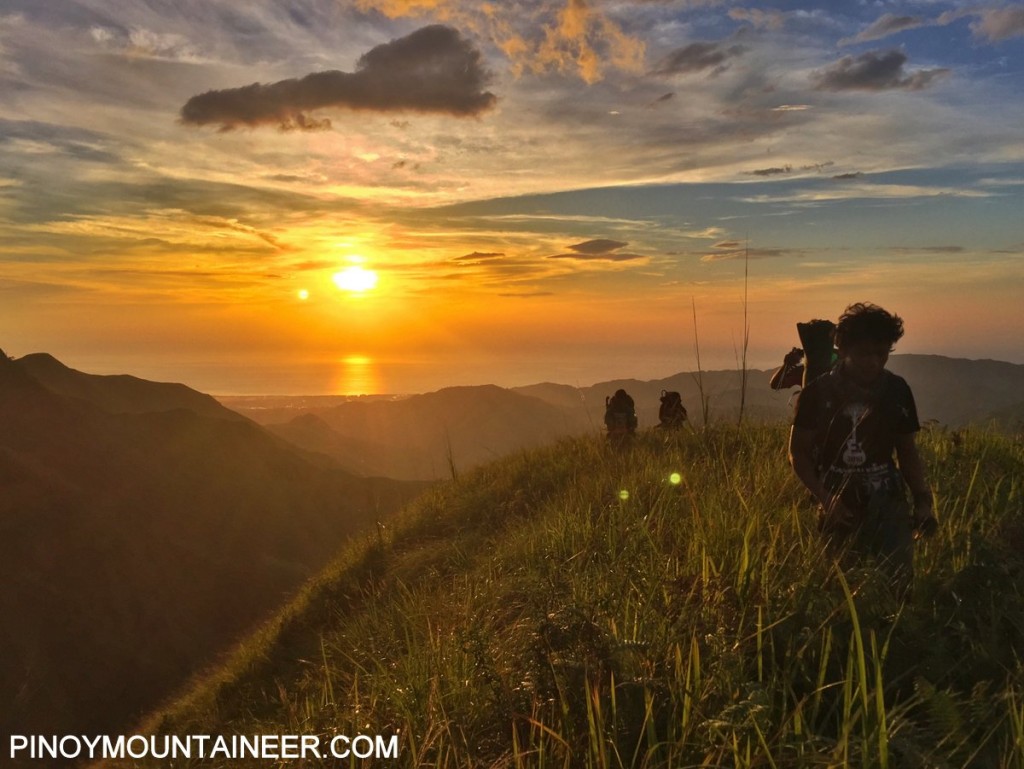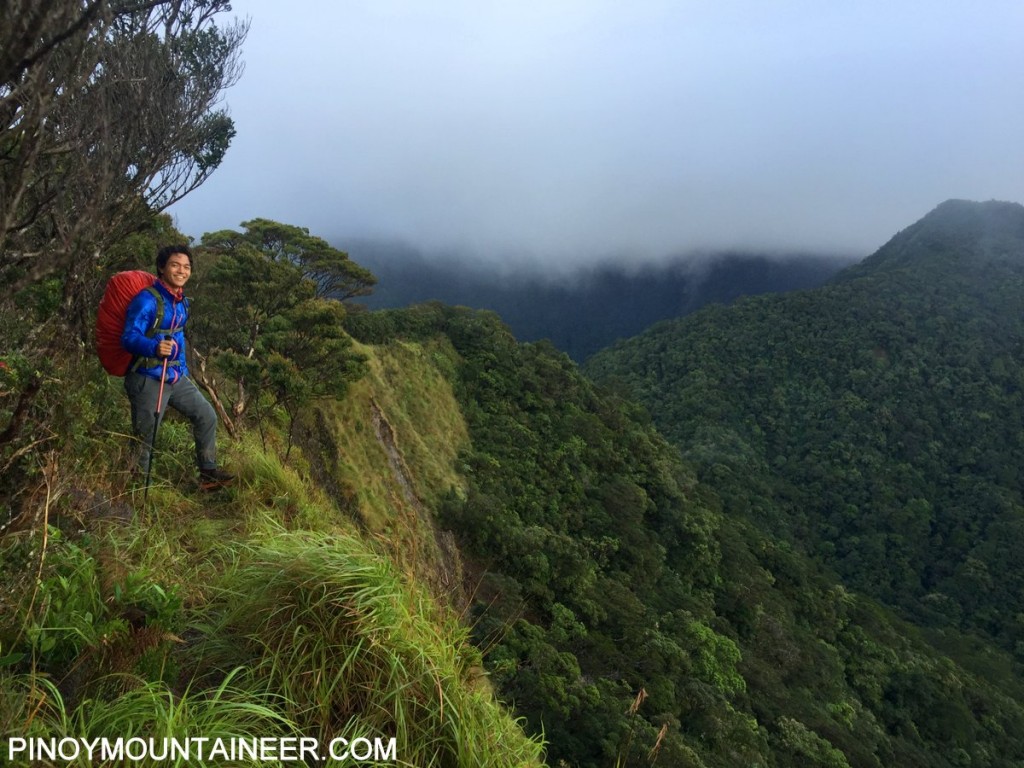 TRIVIA