Hiking matters #495: Mt. Hilong-Hilong Day 1 – to Baranas Falls and Diwata campsite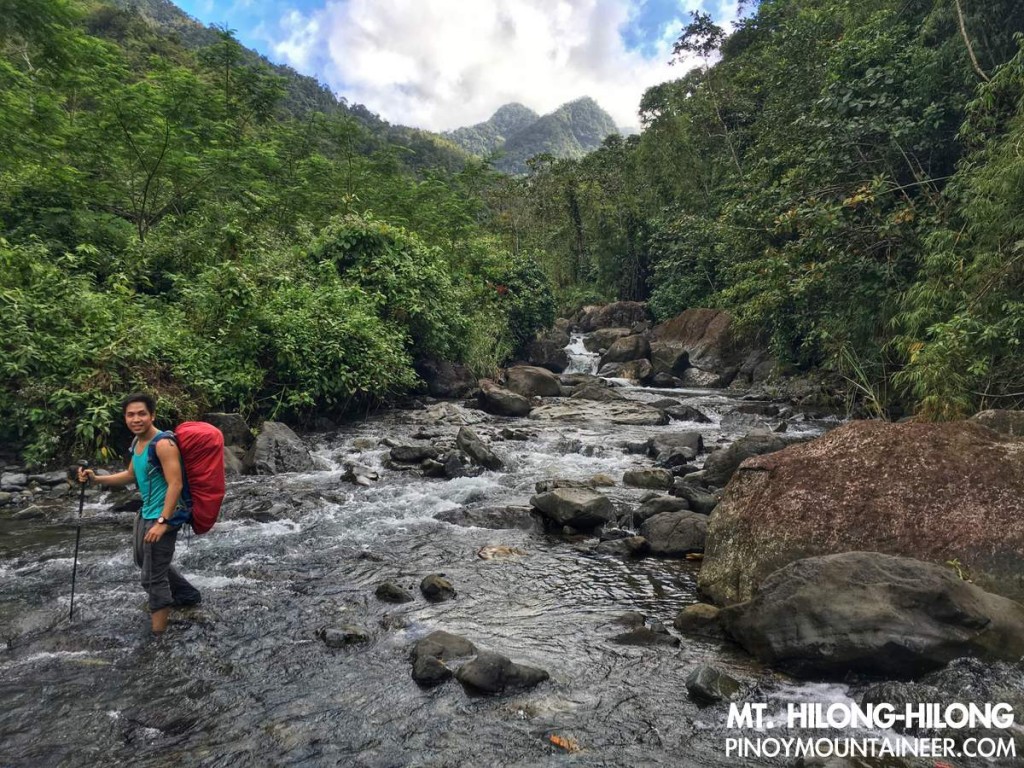 Mt. Hilong-Hilong is the highest mountain in the Caraga region of Northeastern Mindanao and one of the mountains I have long dreamed of visiting. (It rises to around 1936 MASL, which, though lower than the official measurements of 2102m or 2012m, is still majestic considering that the coast is just 20 kilometres away from the summit.) Towering above the Agusan river, which has cradled civilisation in the region for millennia, this mountain is steeped in history and tradition, and is reputed by hikers and locals alike to be enchanted by the diwata (spirits) after which the mountain range is named.
Due to accessibility and security issues, Hilong-Hilong has remained elusive to hikers, and while it was opened briefly in the early 2000s, the actual summit (Mt. Aung-Aung) – a sacred prayer ground to the Mamanwa people – has remained off-limits to outsiders, and it was only in 2014 when the local hikers won the trust of the tribe and gained permission to visit Caraga's highest point. Even so hikers are enjoined to respect the local customs by not making loud noises while on the mountain.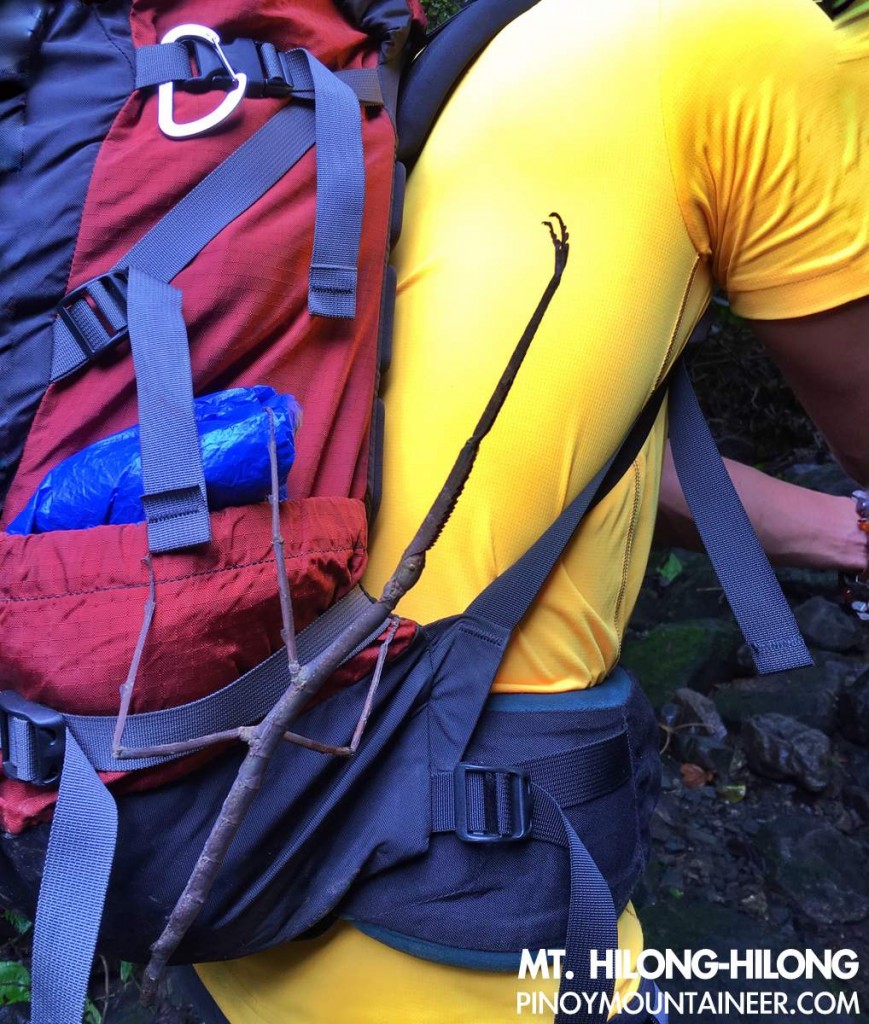 Upon the invitation and assistance of Cabadbaran-based mountaineer Fredgie Dacera of the Cabadbaran Baranas Adventure Team, my hiking buddy Jacob Sarreal, 18-time Halcon climber Cynthia Sy, and I went to area  to finally climb this mystical mountain.
From Purok 3 of Brgy. Mahaba, we met our three Mamanwa guides Danny Buboy Antong, Amay Harinayan, and Wowie Antong, and started trekking at around 0830H. We had only been trekking for thirty minutes when we encountered a gigantic stick insect that was well over a foot long! Definitely the largest insect I've ever seen in my life!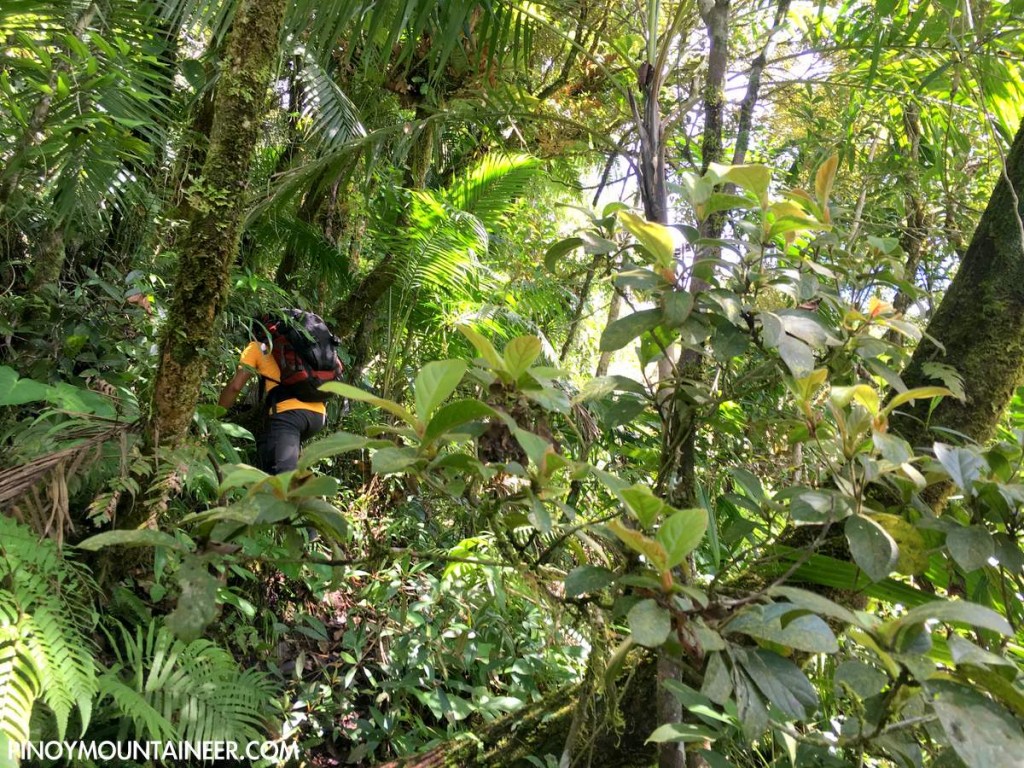 The hike required some nine (or so) river crossings – but they were quite benign, and nothing like the raging rivers of Sultan Peak in Palawan or Mt. Nangtud in Antique. The highlight of the day was having lunch at Baranas Falls, where the crystal clear waters made for a nice dip. Past Baranas (800 MASL), the trail got steeper and narrower, and we entered a forest similar to that of Mt. Talinis in Negros: verdant, mossy, very pristine.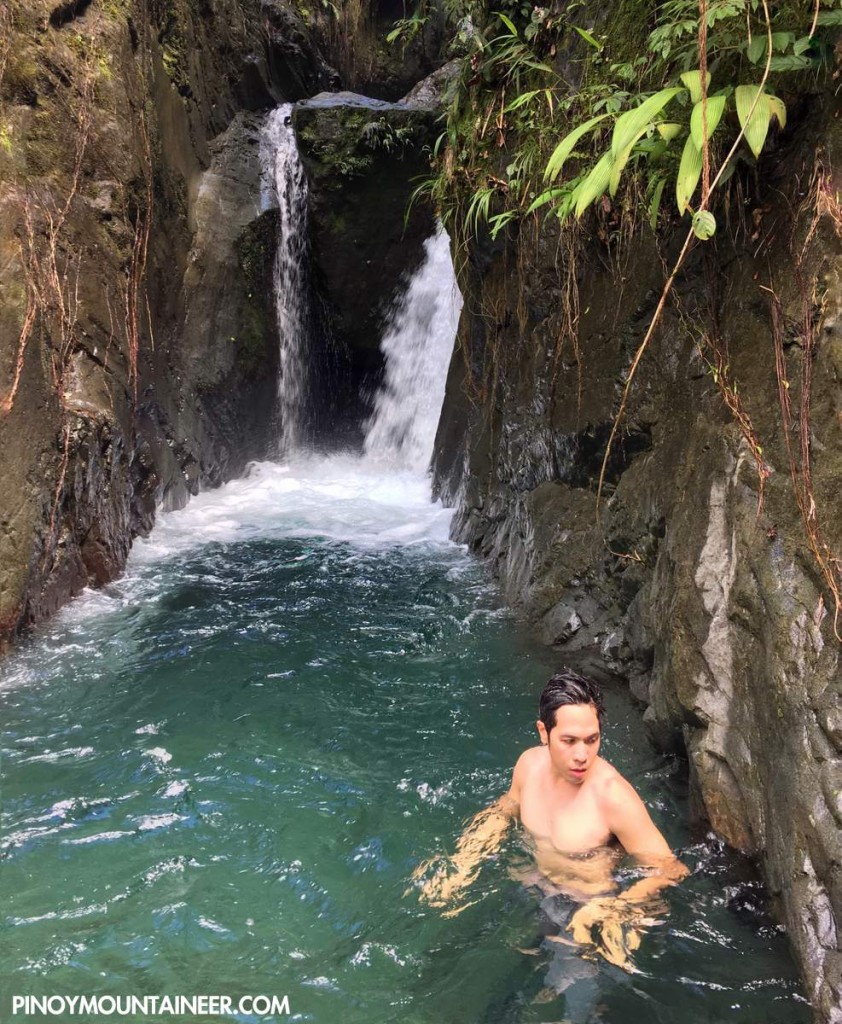 We arrived at Camp 1 (~1250m) at 1356H. Spacious and can easily accommodate several tents, this is the usual campground for the traditional three-day itinerary. Wanting to make the most of the day we decided to push for the higher campsite halfway between Camp 1 and the summit. After two more hours of hiking, we reached this campsite (Camp 2; Diwata campsite; 1706m) at 1604H, and decided to set up camp there. It was a tiny campsite (with the really flat spaces only good for only one or two tents) but it sufficed for our small group.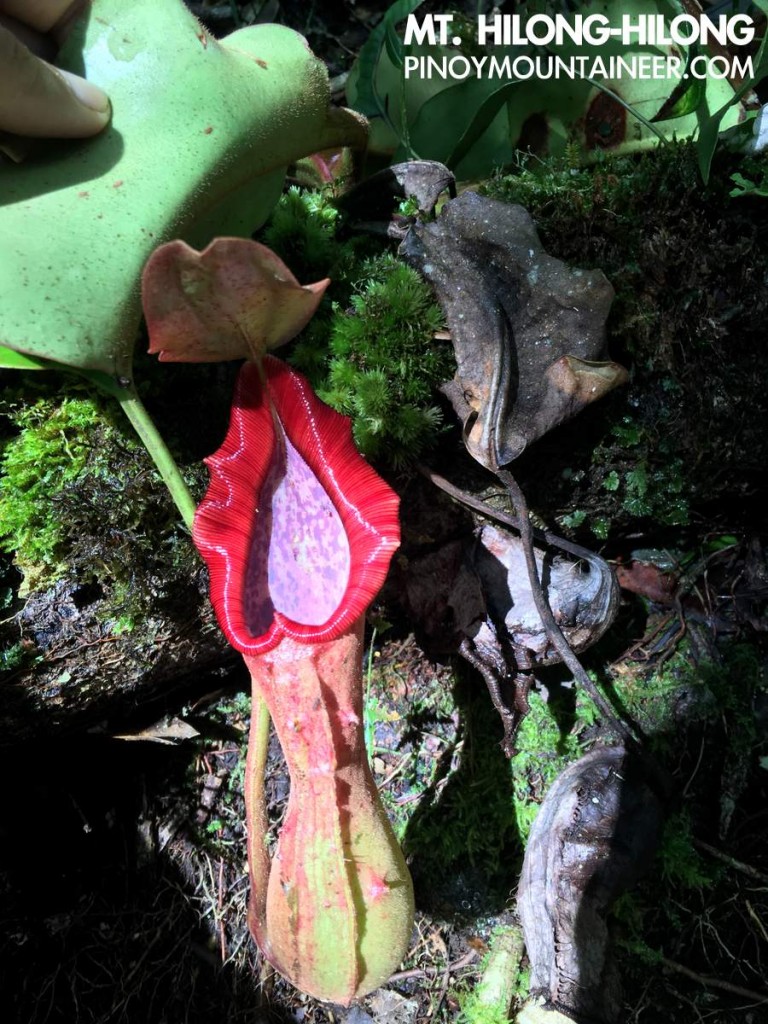 Although we had dry weather the entire day, the night was completely different, as rains and winds pounded on our shelters until the next morning. Fortunately, my tarp tent withstood the conditions and I managed to stay dry (mostly).
The following day would turn out to be a much more challenging one. Continued in Hiking matters #496.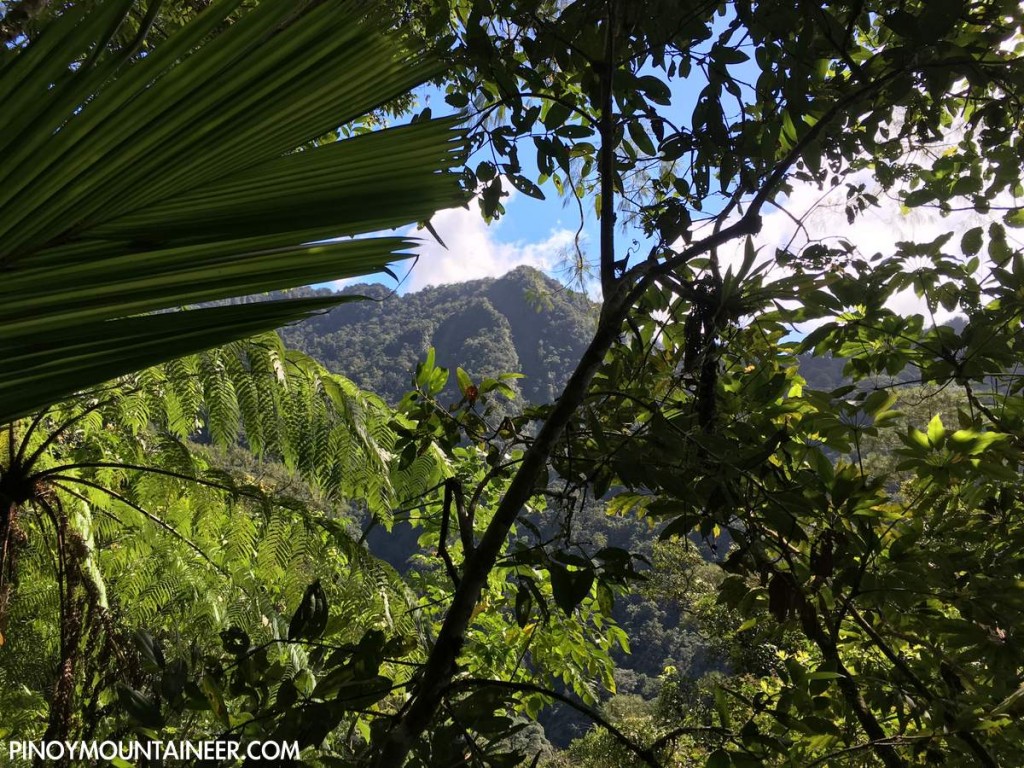 HIKING IN CARAGA (JANUARY 2016)
Hiking matters #495: Mt. Hilong-Hilong, Cabadbaran Day 1
Hiking matters #496: Mt. Hilong-Hilong, Cabadbaran Day 2
Hiking matters #494: Mt. Magdiwata, San Francisco
Hiking matters #485: Kasunugan Peak, Nasipit