Gear Review: Bivouac Windu Trekking Pole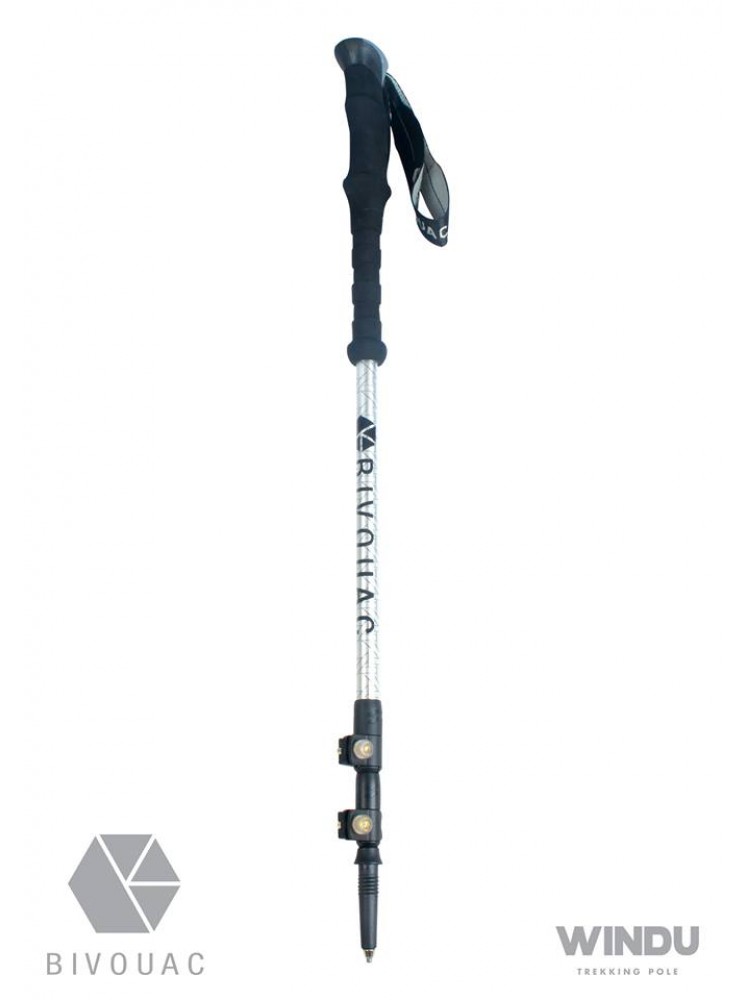 A trekking pole is a valuable tool for hiking – an extension of one's arm that allows hikers to gain additional support when ascending, moderate the impact on the knees while descending, probe the terrain – among many other functions. Because I hike very regularly (at least once a week whenver I can), what I value the most is the cushion it provides on high-impact hikes.
The Bivouac Windu Trekking Pole (disclosure: I helped design the pole) is a basic, lightweight trekking pole that makes use a folding system similar to Black Diamond's 'Flicklock' – but at the same time offering it at P950 a piece – less than half the price of 'branded' competitors.
Weighing only 250g, the Bivouac Windu Trekking Pole is made of sturdy aluminium alloy and two adjustable 'flip lock' segments that makes it easy to use – and also prevents it from mechanism damage with which the screw-type adjustment system is prone to.
In terms of functionality, the fact that the Windu trekking pole has a shock absorber allows it to reduce impact not just on the knees but also on the arm and the elbow of the operating hand. A comfortable rubber grip with a non-slip EVA foam grip extension adds ergonomic usability especially for those who are doing long dayhikes or multi-day hikes.
For its part, the tip can be customized for alpine conditions with a rubber tip that comes with the pole. While carbon fiber sticks are even ligher, considering that they come with triple or quadruple the price makes the Bivouac Windu really a great value for a no-nonsense basic trekking pole that you can use in every hike.
The Bivouac Windu Trekking Pole is available in SANDUGO BASEKAMP Stores in Trinoma, Market Market, Starmall Alabang, Fairview Terraces, Gaisano Davao and Gaisano CDO.
It is also Available in all the Perfect White Shirt Branches:
Alabang Town Center (ATC)
Upper Ground Floor, Connector Mall
(in between Hush Puppies and Adidas)
Contact number:
Globe: 0917-5164338
Landline: 02-5031791
Glorietta
1st Floor, Glorietta 3 (near McDonald's)
Contact number:
Globe: 0917-5096899
Landline: 02-5032142
Market! Market! Outlet Store
2nd Floor, Fashion Market Area
Contact number:
Globe: 0917-5089618
Landline: 02-5032203
Trinoma
2nd Floor Teenzone (behind Starbucks, in front of Artwork and Converse)
Contact number:
Globe: 0917-3256583
Landline: 02-5064262
Main Office (Pasig)
Contact number:
Globe: 0917-5164409
Landline: 02-7389443, 02-5031581
For SHIPPING / PROVINCIAL orders you can also visit this online store.