#FirstAscent: Join Pinoy Mountaineer in "Introductory Hikes for Beginners"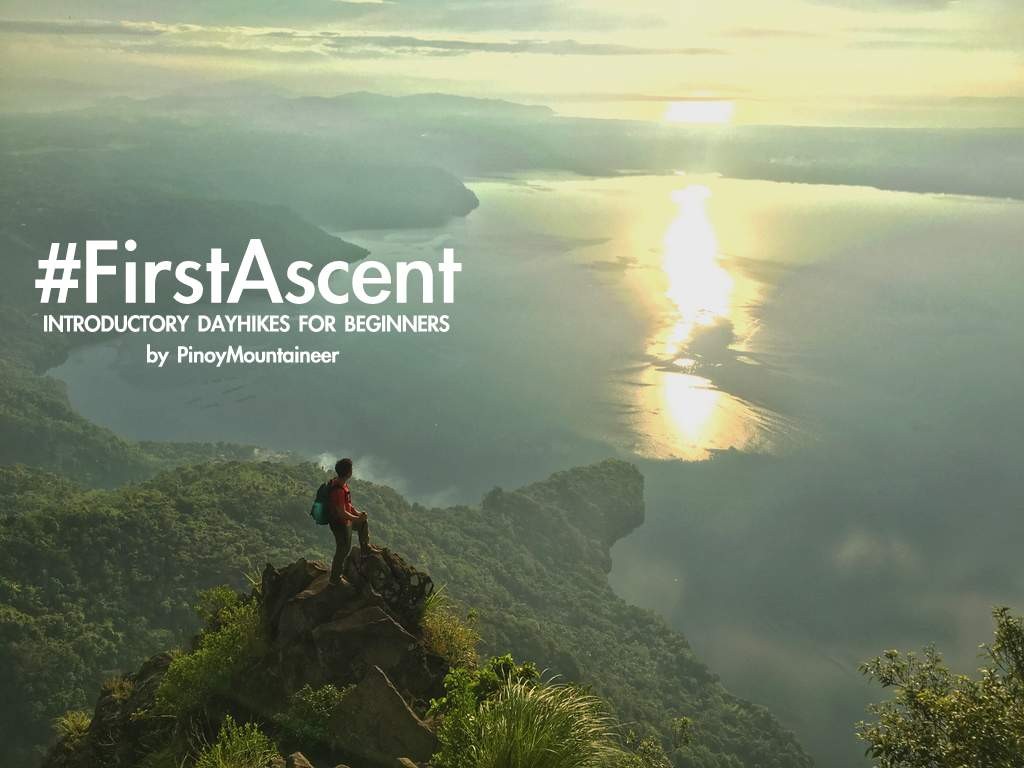 As a way of directly reaching out and guiding beginners into the world of the mountains, I am pleased to announce #FirstAscent: a series of hikes specifically for beginners. These hikes will include a built-in introduction to mountaineering through a series of talks and Q&As before, during, and after the hike that I will personally conduct.
So as not to generate unwanted attention towards a particular mountain, Pinoy Mountaineer does not announce hiking venues ahead of time. The actual destination will only be disclosed to confirmed participants, but will feature any of the beginner-friendly mountains around Metro Manila (i.e. , Manalmon, Pamitinan, Binacayan, Daraitan, Batolusong, Makiling, Manabu Peak, Talamitam, Batulao, etc.). In the future, #FirstAscent might also feature a destination in Cebu!
The participation fee is P1900 for adults and P1600 for students (undergraduate).
SCHEDULES AND AVAILABILITY
(as of Jan. 20, 2017)
February 17 (Friday) – available
February 18 (Saturday) – almost fully booked
March 1 (Wednesday) – available
ELIGIBILITY
#FirstAscent is open to any physically-fit individual with an open-mindedness for outdoor experiences. Those without any prior hiking experience are welcome!
INCLUSIONS 
– Transportation to and from Manila (single pick-up / drop-off point in Makati)
– Permits, fees, and local guides (if required)
– Free "Dayhikes from Manila" guidebook by Gideon Lasco
EXCLUSIONS
– Trail food and water, snacks, and meals
SAMPLE ITINERARY
Note: Exact details will vary depending on the destination
0400H Departure time from Manila. Punctuality is expected.
0700H Estimated arrival in destination. Orientation and briefing
0800H Start of hike
1000H Major rest stop and first talk
1100H Resume hike
1200H Arrival at summit. Discussion over lunch
1330H Start descent
1600H Debriefing and postclimb disscussion
1700H Departure for Manila
1800H Dinner along the way
2000-2200H Back in Manila
Note: Participants are expected to prepare for a full-day activity. The return time in Manila may vary from 1700-2300H.
HOW TO JOIN
To join, send the following to dayhikes@pinoymountaineer.com:
Preferred date (see "Schedules" above):
Name:
Age:
Occupation/Profession:
Physical activities:
Hobbies / interests:
Hiking experience, if any:
Reason for being interested in hiking:
Upon receipt of the above, you will receive further information on how to secure your slots for the hikes. A bank deposit will be required to ensure that all the slots will be used. Upon confirmation, participants will also receive instructions about things to bring and other preparations for the hike.