"Go before the crowds discover it!": Dutch hikers offer praise for Kibungan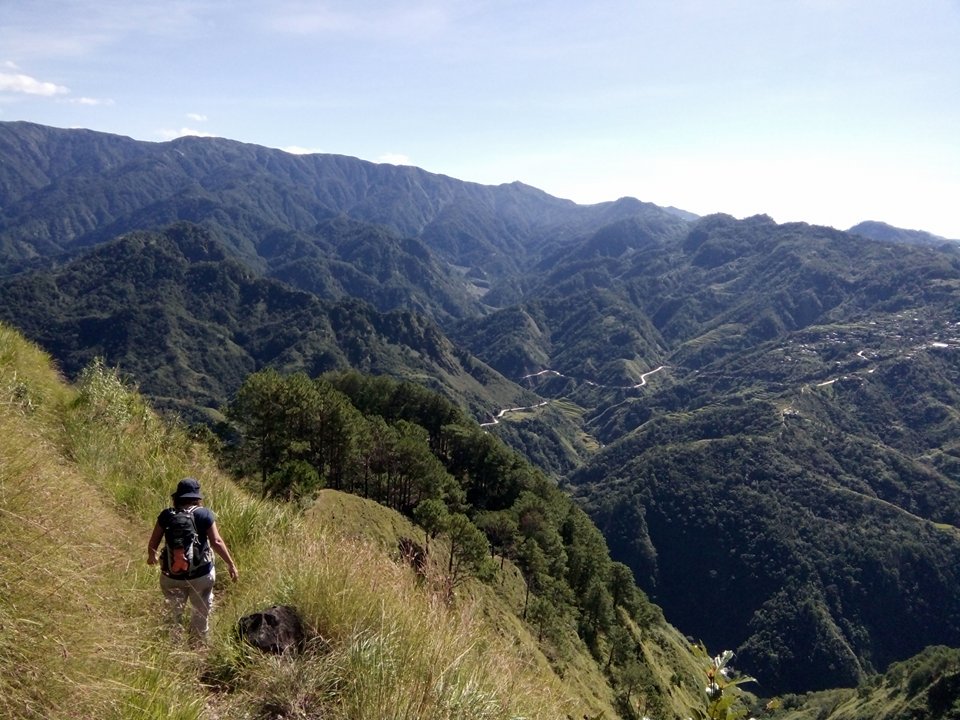 by Jip op den Kamp and Anita Hardon

Blogger's note: Jip and Anita are Dutch hikers who have traveled extensively in the Philippines and around the world. 
Go to Kabungan before the crowds will discover it!
Went to the Cordillera at North Luzon? To Sagada or Bontoc? After many long hours of travel got bored and dusted between thousands of fastfood-eating tourists? Traffic congestions in towns and even worse: in the middle of the rice fields? Noise everywhere? Long rows for making your picture at the Gungal rock on Mt. Ulap? Disappointed by all this?
Go to Kibungan! Hidden gem in the rocky wall of beauties in the southern parts of the Cordillera. Silence, steep rice terraces, great hikes through steep rice terraces and beautiful shaped mountains.
And yes: they have hanging coffins too.
The locals are proud of their own variety of rice. The young people proudly preserve the farming of their parents, so dont go away, which keeps a healthy community and saves the thousand year-old riceterraces from extinction.
Kibungan used to be isolated, but a few years ago they opened a new road and it only takes just over 2 hours from Baguio, and since there is a new fast road from Manila it takes only 4 hrs from Manila to Baguio.
Kibungan offers easy hikes through the rice terraces and to the beautiful waterfall or warm nature wells.
There are also great hikes for more athletic folks to Mt. Tagpaya. We did the 2-day-tour: one day up, stay over in a tent or in the church of the local barangay, and one day down.
Longer hikes include a three-day Kibungan Circuit. Or a 5-day hike to La Union and the coast.
Our 2-day eco-tour started in Kibungan at the municipality-building, where we met local guide Charleston. This nice young guide speaks good English and proved to be very caring.
At the nicely-operated municipality we paid a registration fee of 160 pesos and since we went up in the mountains our blood pressure was checked in the little, well functioning medical centre.
Charleston took us with his landrover tot the trailhead jump off, some 15 minutes further, at 920 m. From there we took a beautiful, paved path through the rice terraces. Paved, so no slippering. We descended tot the ewarm well at the junction of two rivers, at 800 m.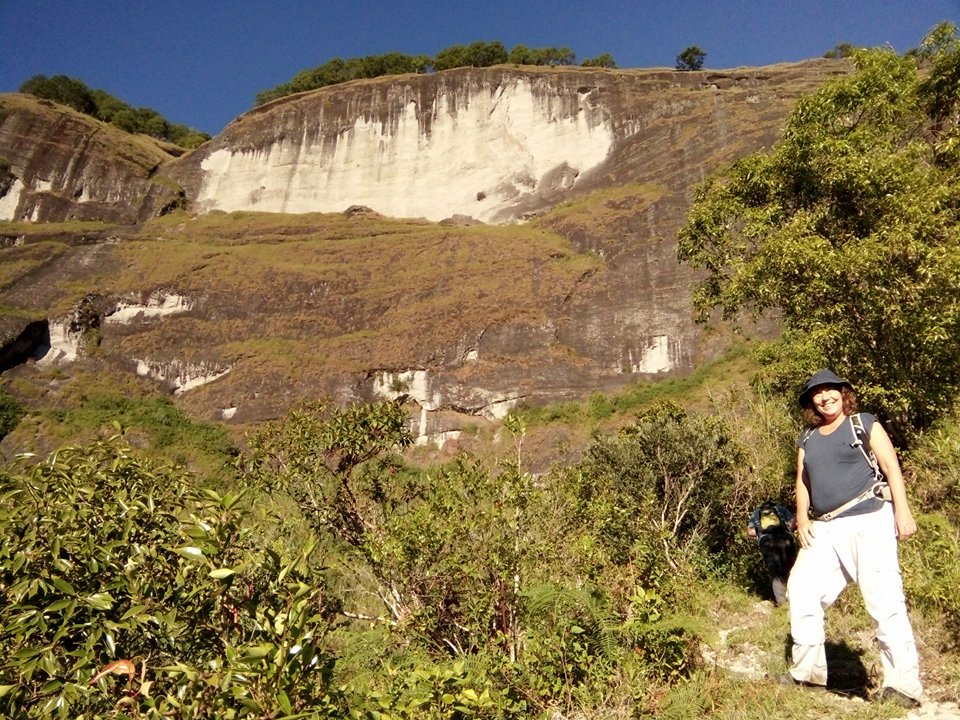 After a nice swim we started climbing to Charleston's grandparents, living in a small barangay at 900 m.
After a rest in the local church the climb of Mt Tagpaya started. A beautiful climb, steep but doable, with grand open views over beautiful shaped mountains and steep rice terraces everywere along the trail. The path was proteced at dangerous parts with dug-out steps and fences.
The climb mounted to a campsite at 1445 m. Then we followed a rolling path to another barangay, where Charleston made us an nice meal and where we spent de night in the local church. By the way: The nights in the Cordillera are cold; bring warm clothes! (And in the mountains is no electricity: bring a powerbank).
The next day we proceeded our climb to Mt. Tagpaya at 1775 m. After enjoying the incredible views we started the descent. Steep and long, but beautiful, and we got rewarded with a fresh dive in the river down at the rice terraces.
Guide Charleston was happy to bring us back to Baguio, so we had no difficult transfers. What a great hike!
Go to Kibgungan before the crowds discover it!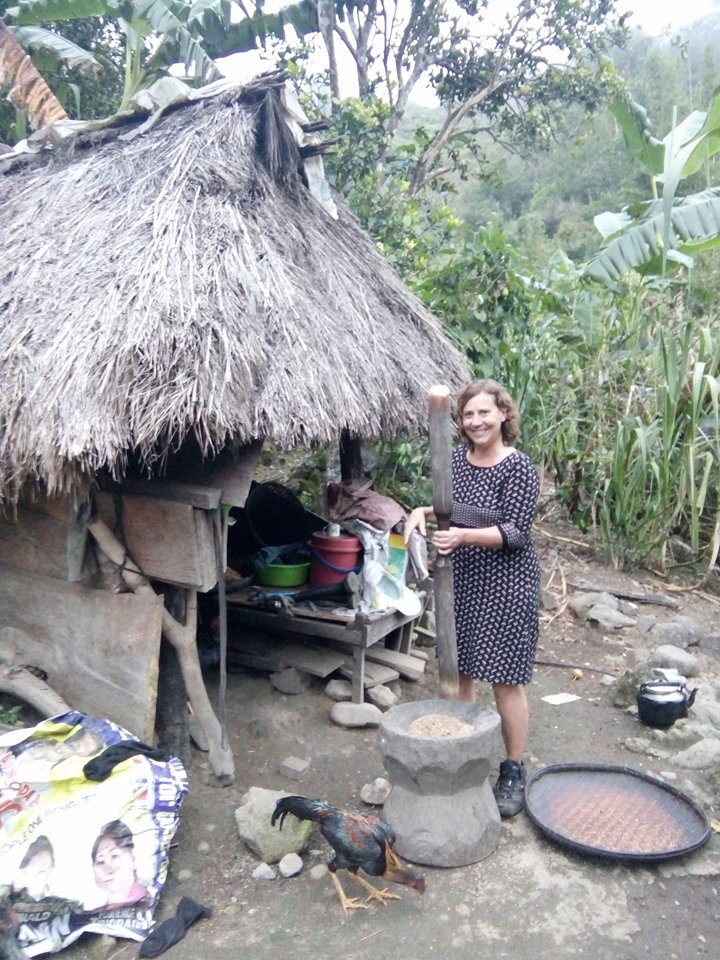 Photos courtesy of Charleston Pesigon.