Hiking matters #707: Four-day ascent of Mt. Kazbek (5054m) from Stephansminda, Georgia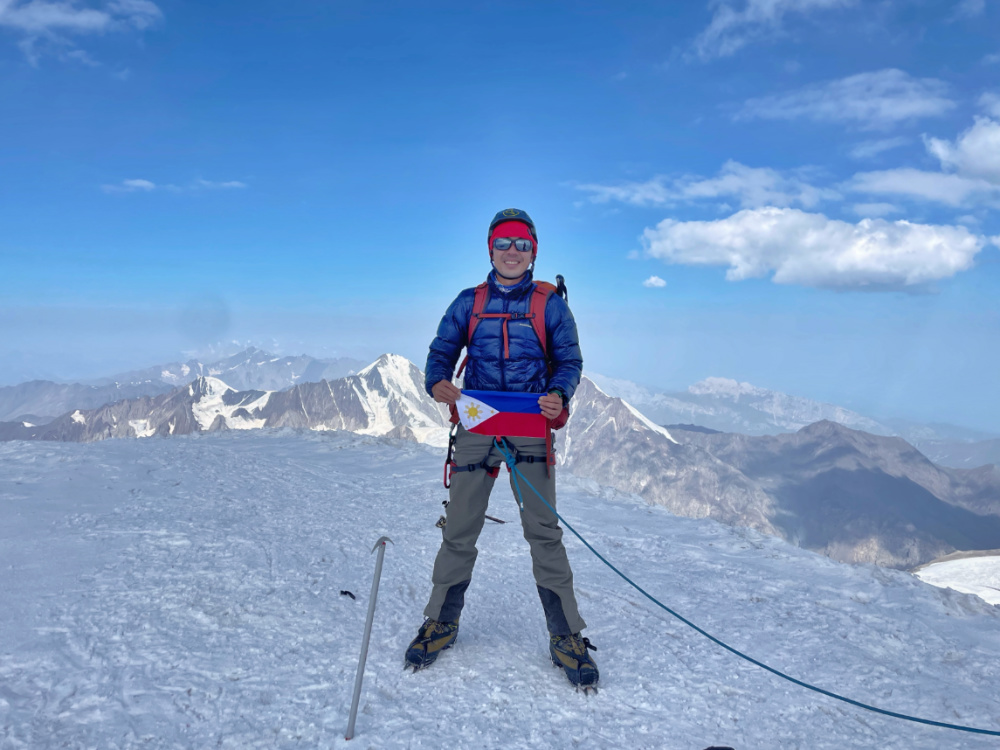 TBILISI, GEORGIA – After a successful five-day climb up Mt. Ararat in Eastern Turkey (see Hiking matters #706), I went to Georgia – flying via Istanbul to Tbilisi – to take on the greater challenge of climbing Mt. Kazbek in the Caucasus mountains that lie along the Georgia-Russia border.  At 5054 MASL (some say 5033 MASL), Kazbek is lower than both Ararat and Elbrus – the highest in the Caucasus – but is said to be physically and technically more challenging. Joining me in the guided expedition was my hiking buddy Jeshua Sales, with whom I had a great summer climbing season last year in Peru (Huaraz and Arequipa); three others were in our climbing party – Caro and Hannes from Germany and Roberto from Lithuania – and we were guided by Saba and Alex.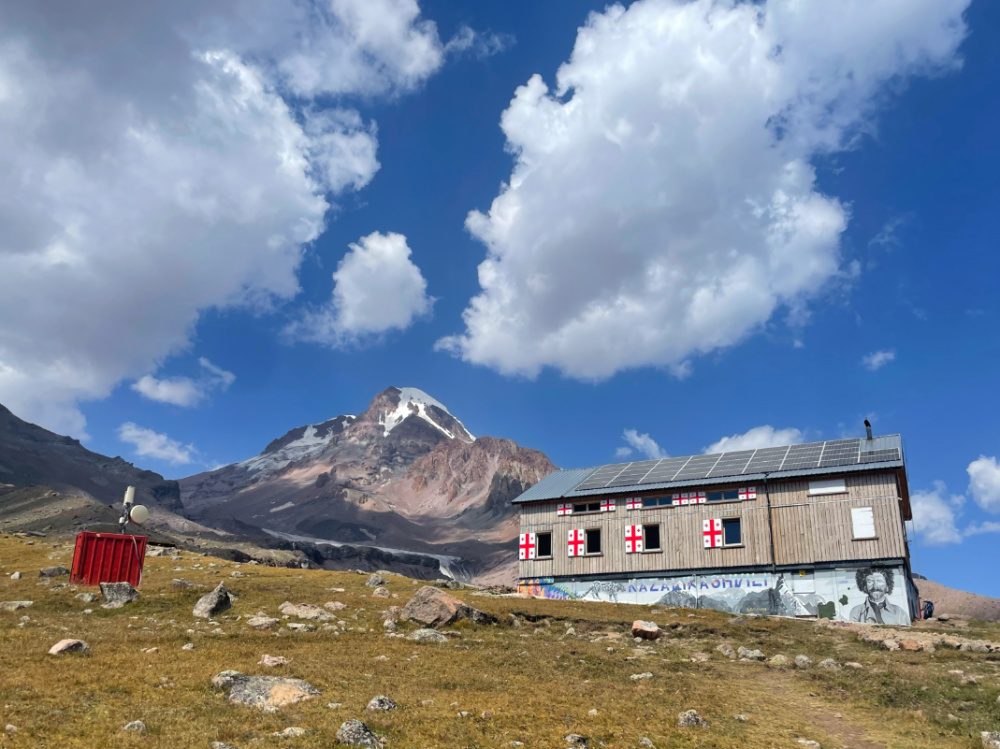 From Tbilisi, we traveled 150 kms north to Stephansminda. The following day – Day 1 – we started the hike near the famous Gergeti Trinity Church, around 2100 MASL. The meadow-like trail was refreshing verdant in contrast to the dry environment of Ararat; the ever-looming presence of Kazbek's glaciated summit encouraged us to keep going. As a lunch stop we reached the AltiHut around 3000 MASL, after which we crossed the Gergeti glacier to reach our basecamp – Bethlemi hut – at 3650 MASL. We were supposed to stay on tents but when given the option to stay at the hut (which was formerly a meteorological station), we did so to maximize our rest for the days ahead.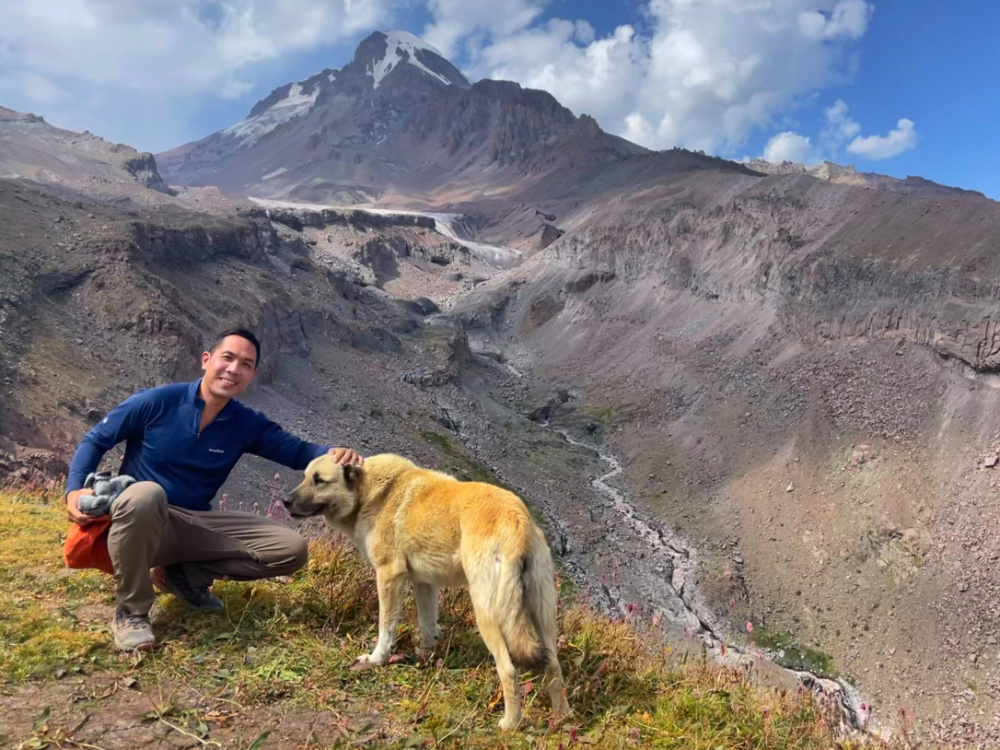 Day 2 was an easy acclimatization day to reach around 3900 MASL. Thankfully, it was entirely different from the main trail, allowing us to see a different part of the mountain. Food and drink in camp was mostly unremarkable –   lots of carbs (rice, bread, pasta), some occasionally good soup, an occasional watermelon, and lots of tea.
x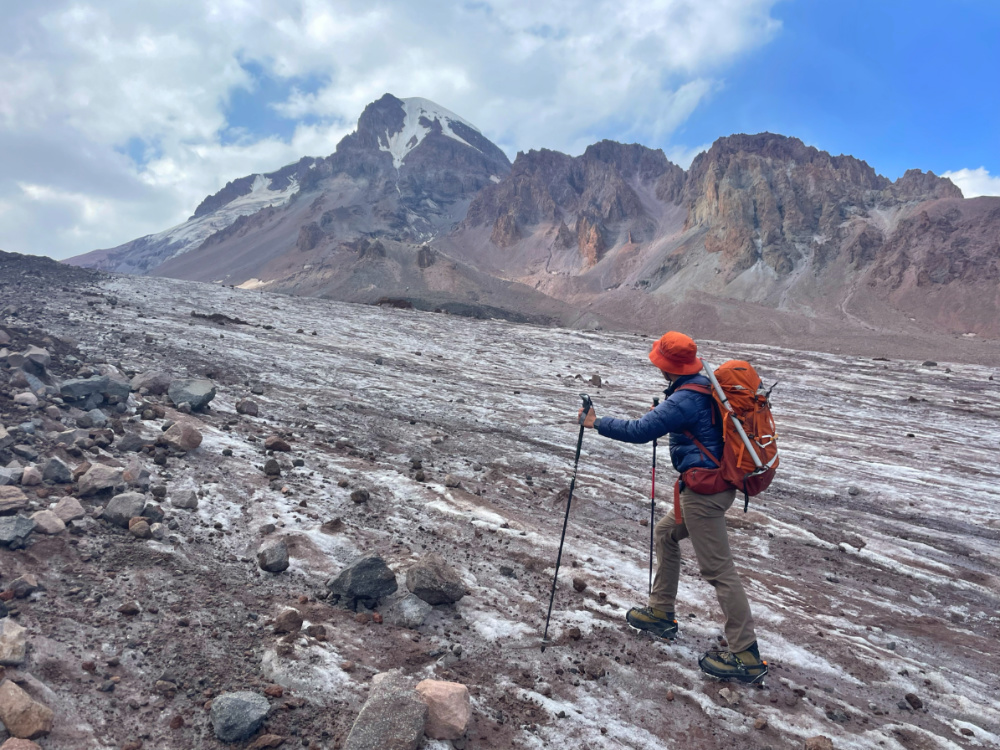 Day 3 was the summit day and the highlight of the climb. Starting at 0300H, we were on crampons again by 0500H as we worked our way up the glacier field at around 4300-4500 MASL. The first challenge was jumping across all the crevasses of the field – and since some of the jumps were more than a meter wide -it was a bit unnerving (later, my American friend Chris would tell me that it has been the case since the early 2000s). Past the glacier field, there is a 400-meter ascent via gradual ice slopes before reaching the saddle at 4900 MASL – at times meandering past (as per Google Maps) the Russian border. From this saddle, there is the final 150-meter challenge to reach the summit, with the inclination reaching 40-45 degrees. This leg still took us a good hour, and Saba, Caro, Hannes, and I reached the summit at exactly 1000H, after 7 hours of climbing. Unfortunately, the other group led by Alex did not make it, turning back at 4700-4800 MASL.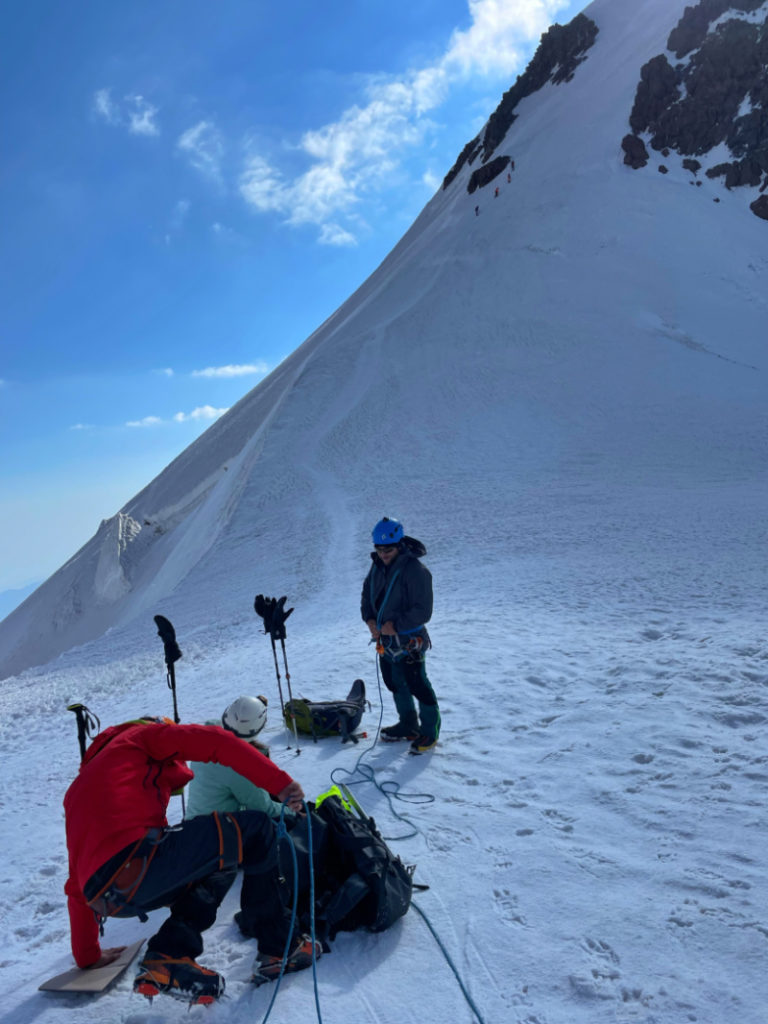 At the summit of Mt. Kazbek, we could see the other Caucasus mountains, including a faint, partially-cloud-covered Mt. Elbrus which I summitted back in 2013. We were blessed with great weather, and there was very little wind to a point that I could actually take off my gloves at the summit (my hands can be quite sensitive to the cold). Just like in Ararat, I also didn't have to wear my parka, with a thin Patagonia base layer plus a light down jacket sufficing for the ascent.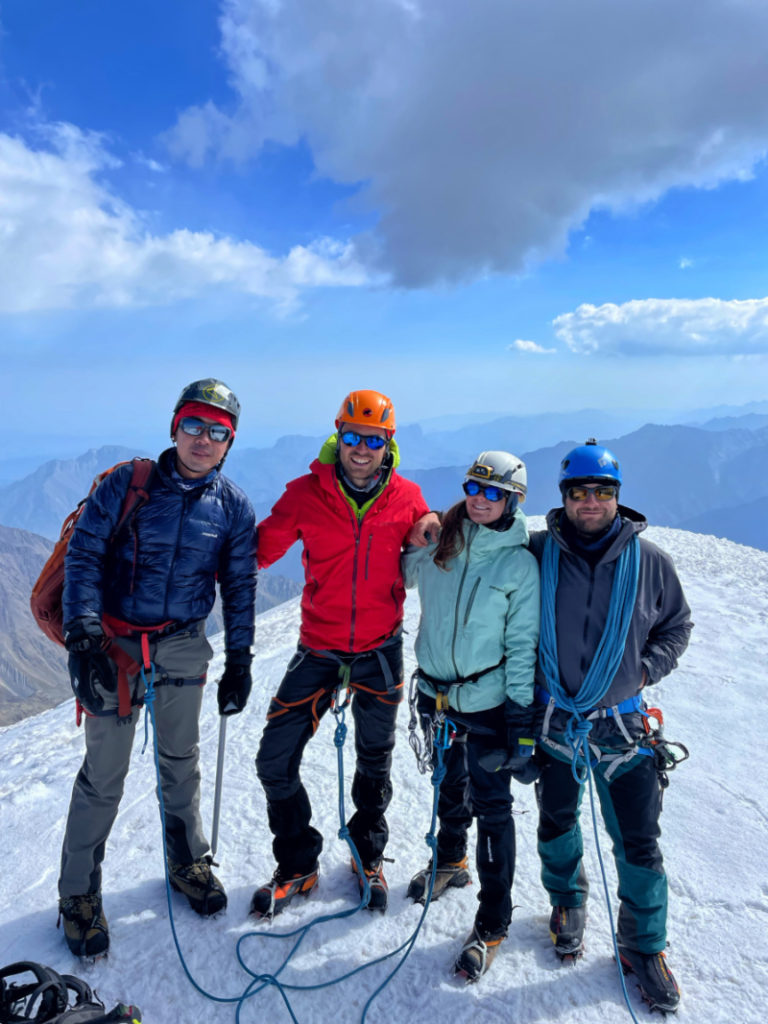 Of course, going down from Mt. Kazbek was still a challenge, especially since we had to negotiate the crevasse fields anew – this time with the heat of the sun. With rockfalls all over, it was once again quite unnerving to return to camp, and despite the strain of the long hours of trekking we marched down until we reached basecamp again before 1500H.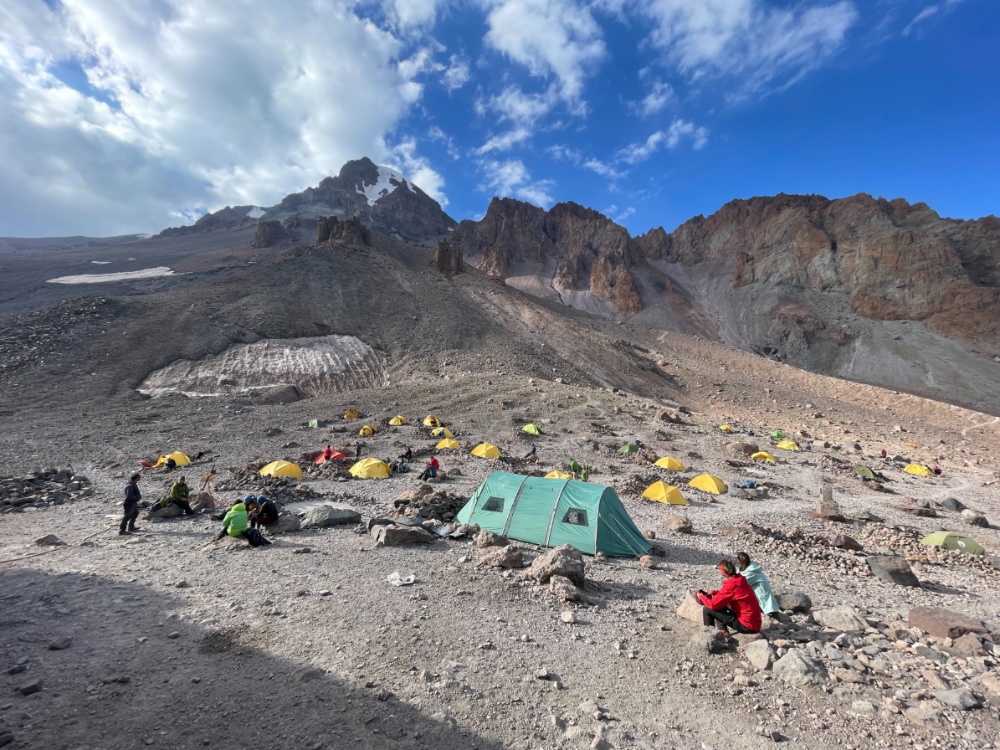 Day 4, our final day, was the most scenic as we descended to Stephansminda surrounded by mountains, including the majestic Kazbek behind us. Great was my joy when we were able to return to Tbilisi and celebrate a memorable Mt. Kazbek climb!