Hiking matters #194: Talamitam and Batulao in one day – Part 2: Batulao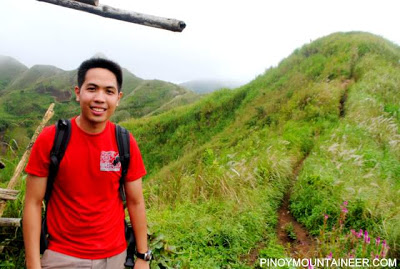 After a very nice climb of Mt. Talamitam (see Hiking matters #193) we proceeded to Mt. Batulao, and started trekking at 1430H. By this time the weather has become gloomier, and not sure whether I'll have a chance to take more photos further up, I had a photo taken in one of the rest huts. This time, I wore the PinoyMountaineer Red Shirt, a drifiit shirt which is still under development and field-testing.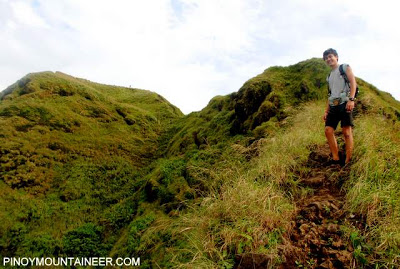 While along the trail, however, the weather somewhat improved and we were able to reach the summit by 1545, after 75 minutes of trekking. Even though I've passed by the trails of Batulao several times in the last three years, I still enjoy its slopes, winds, and views. In the summit, we were greeted by an additional view: a rainbow.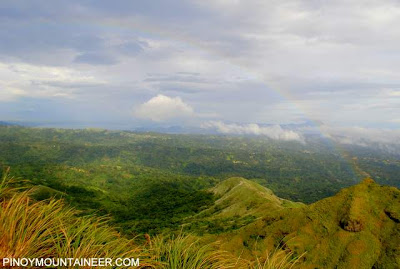 After summitting Batulao, We visited my friend, Everest climber Janet Belarmino who has been devoting a lot of time in Batulao. The last time I climbed Batulao, I was another Everest climber, Carina Dayondon and the three of us met, but very briefly since we were in a hurry. This time, Janet and I had a chance to talk more lengthily in the wooden lodge that she helped build.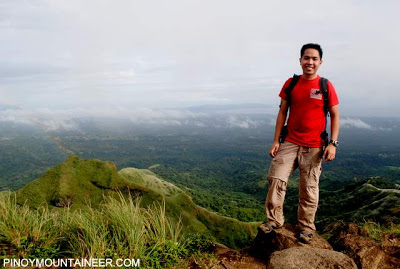 She shared to me her vision of Batulao becoming the venue of Basic Mountaineering Courses (BMC) and other outdoor education activities. I told her that definitely PinoyMountaineer will support efforts to educate hikers in a physical way, a more crucial means compared the virtual, online education that we strive to provide in the website. I will keep you posted about news regarding Janet's plans.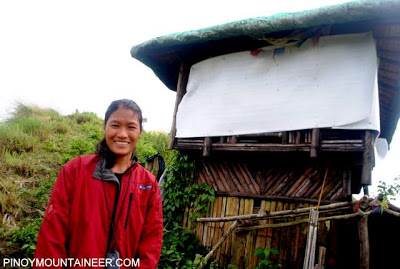 By 1745H we were heading towards Tagaytay for some postclimb dinner. It was altogether a great day of hiking, and I'm grateful to my companions for the two climbs for an enjoyable time. Greetings to the hikers I met along the way! Special mention to RTUM, the hikers from Bacoor, and the two ladies we met in both Talamitam and Batulao 🙂