Hiking matters #154: Mt. Batulao afternoon hike with friends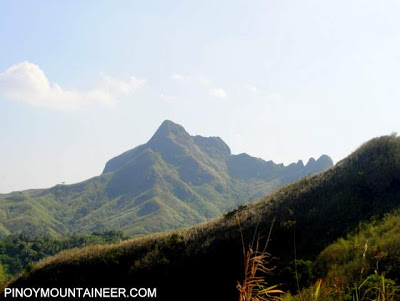 I invited my friends to join me on a fun afternoon hike of Mt. Batulao and last Saturday, we set out to do just that. Agot Isidro and I have been planning a dayhike to follow our Seven Lakes trek a few weeks ago, and thankfully, an opportunity presented itself. Fortunately, Carina Dayondon, the first Filipina (and Southeast Asian woman) to climb Everest, was also available (we've been planning a hike for a long time too). Joining us were my friends from the UP College of Medicine: Julian, Mau, Terence, and hiking neophyte (and family friend) Joshua, as well as my longtime hiking pals Mayan, Swami Del, Sir Martin, and Visayan Voyagers Coby, Guido, and Ted.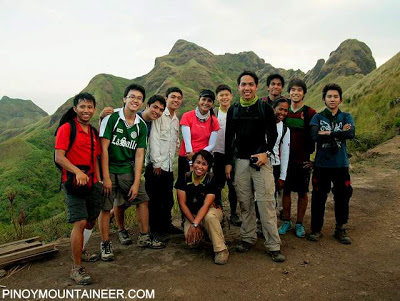 As I mentioned in my Facebook page, I am inviting a guest to join the Mt. Batulao climb and for this, Josh of PKP also joined (he also joined the previous day's Mt. Banoi climb with the Iron Lady). Joining us were Mayan's friend Jazon and last not definitely not the least, Remy Rebiso himself – the G2 Traverse guide.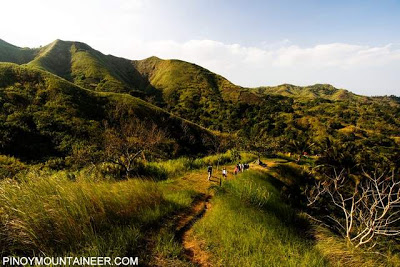 We met at Evercrest at 1430H and immediately started hiking. It would be a late afternoon hike, deliberately so, to avoid the scorching heat of the sun. Fortunately, we were able to move at a brisk pace, even as we tried to enjoy the climb which turned out to be a nice fellowship among friends new and old. For variety's sake, we decided to pass by the Old Trail going up and the New Trail going down.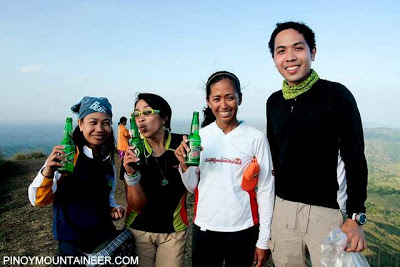 We reached the summit just before 1700H, in good time, and we congratulated Agot, who seemed to have managed the climb quite easily. Indeed, as she told me, she has been prioritizing her fitness, diet, and health for more than five years now, with good results. Her dedication to health must b. If she despite her busy schedule can do it (and even squeeze in a climb!), then so can we! Agot and I are planning more climbs in the future…Abangan!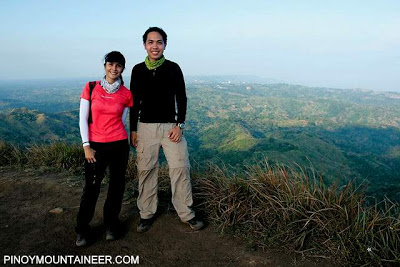 On the way back, while descending via the New Trail, Carina and I saw Janet Belarmino! What a coincidence. I was honored to be with two of our history-making Pinay Everest Team members! Aboard our van, Carina generously shared stories of her adventures in Everest, in the 'Voyage of the Balangay' and many others – truly inspiring words from such an inspiring woman! That and many more made the climb truly a memorable, fun, afternoon hike up one of my favorite mountains.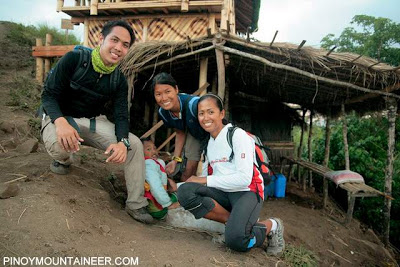 PinoyMountaineer thanks everyone who joined the climb! Some pictures mine, others courtesy of Julian Canero and Sir Martin Cortez.
THE BLOGGER'S PREVIOUS CLIMBS IN BATULAO